Taking on a home remodel is an exciting time when you get the opportunity to reinvent your living space. Depending on the scope of your project, you will be doing things like picking out new paint colors, researching appliances, and getting excited about your new designs. However, with a project as large and important as a home remodel, there are many areas where things can go awry. What makes matters worse is that when things do go wrong, they can be expensive.
So, if you are planning a home remodel, you may be wondering what you can do to avoid costly mistakes. The best way to ensure your home remodel goes smoothly is to do your research. Knowing what to expect and where to turn when things do go wrong is essential to staying on schedule and within budget. To help you get started with your research, we have five pro tips for those planning a home remodel!
---
1. Plan for the Unexpected
No matter how well-planned your project is, sometimes things happen that you cannot avoid. Sickness and weather can come out of nowhere and knock your project off schedule, which can cause costly delays. And so, during your research, you should create a spreadsheet of your expected costs. From the average cost of labor to the costs for your cabinetry, it is important to know how each item contributes to your overall costs. This can help you know where to cut back if you do end up needing more space in the budget.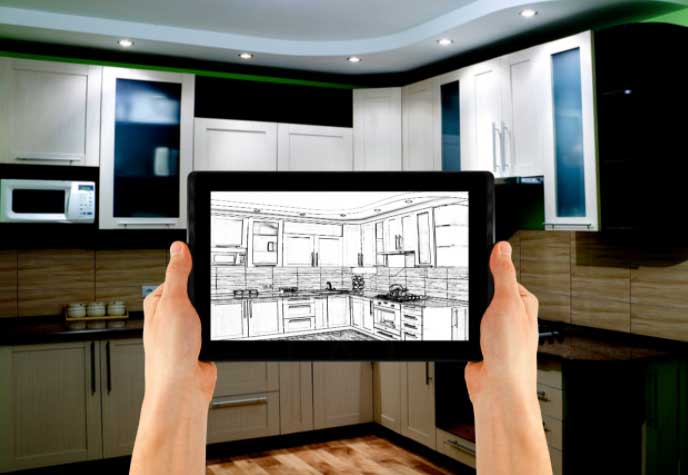 But one of the most important things to remember when it comes to budgeting for a remodel, is that you'll more than likely end up with more costs than you originally anticipated. Because of this, it's a safe idea to put aside an additional 20% of your estimated remodel expenses to cover any costly surprises that may arise.
---
2. Be Sure to Considering Meals and Lodging
Depending on the scope of your home remodel, your home may range from totally unlivable to just unable to use the kitchen. This can cause a major inconvenience in your day-to-day life, which can be frustrating and irritating. To prepare for this, you should consider how your planned projects will interrupt your normal household activities.
If a large portion of the work will be done in the kitchen, you should plan out how you will prepare meals. Eating out for every meal while the remodel is in progress can get expensive quickly. Major remodeling projects often experience delays for a variety of avoidable and unavoidable reasons, so it is important to be well prepared. In addition to meals, you should also plan for where you will stay during the project if your home will be unlivable. Be sure to include all these expenses in your budget for the project.
---
3. Search Thoroughly For The Right Contractor
For those hiring a contractor to help them with their home remodel, it is vital that you select someone who will be a good fit for your project. Before you start taking with contractors, it can be a good idea to get your general plan established. This way, you have clear goals you can communicate to your prospective contractor to get an idea of how they will accomplish the various tasks.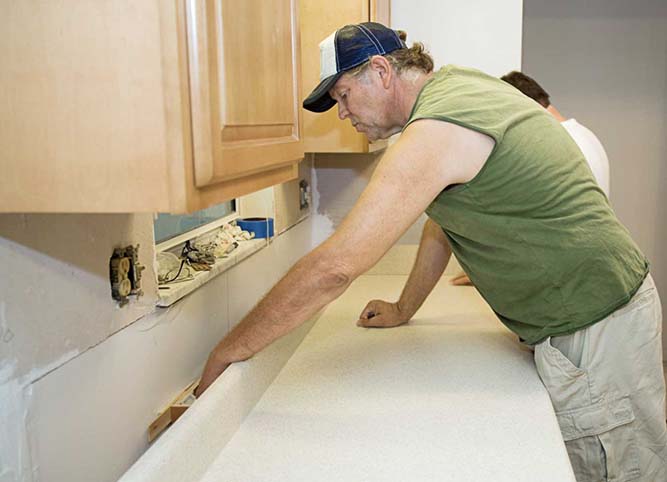 It can also be helpful to seek out referrals from friends or from reputable online sources like Angi (formerly Angi's List). By reading reviews and talking with other homeowners, you can get an idea of how working with a particular contractor goes. This will help you narrow down your candidate pool.
If you are able to, it can be a good idea to interview your candidates before deciding on a contractor. Keep in mind that the contractor you choose will be working in your home for a long period of time, so try and choose someone you can genuinely get along with for the smoothest possible remodeling experience.
---
4. Plan Ahead For Storage
For a major home remodel you will need to worry about storing 2 categories of items. The first is the new material that you are ordering for your home. Whether it is the cabinet doors, flooring, or appliances, all of the new materials will not be installed in one day. This means you will need a safe place to store it all. Potential issues arise if your storage area is not climate controlled.
For example, if you are ordering new cabinets for your kitchen and have to store them in a garage that is not insulated, the cabinet parts could swell or warp due to the temperature and moisture in the air. Nothing would be more disappointing than ordering a whole kitchen's worth of solid wood cabinetry, only for it to be ruined before you can even install it!
The other category of items you will have to store is the items you are removing from your home for the remodel. Similarly, you should be cautious of what you storing and where you store it. Heat can wreak havoc on a variety of items that you may have to temporarily store such as musical instruments, records, some electronics, and even some appliances. If your project is expected to last for several weeks or months, it could be a good idea to get a temporary, climate-controlled storage unit.
---
5. Have a Plan B
As mentioned above in regard to the budget, things can go wrong during a remodel for completely unavoidable reasons. In addition to budgeting for this possibility, you should also create a backup plan for when things go wrong.
For example, if you are ordering new appliances and there is a massive shipping delay, what will you do? It could be helpful to make backup choices for each appliance you plan to order or to order them in advance to be on hand before the project even starts. However, as mentioned above, everything you order will need to be properly stored until it is ready for installation.
Like sourcing out meals and lodging, you should also have plans for what to do in case something, or everything, goes wrong. This will help you stay on schedule and within your budget instead of scrabbling at the last minute frantically trying to find replacements or alternatives.
---
Wrapping Up Your Home Remodel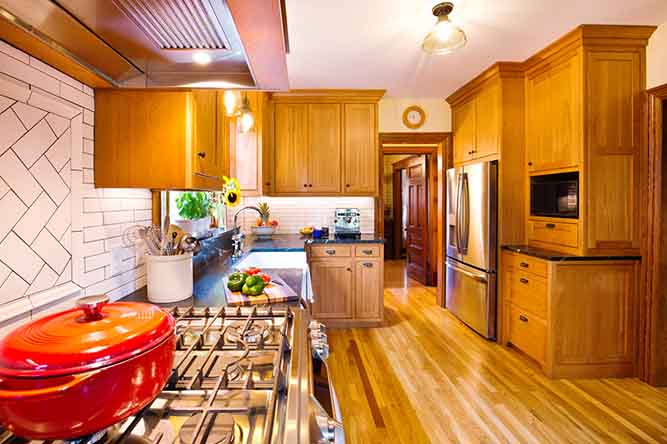 Before work begins, it's always a good idea to sit everyone in your household down and discuss what changes need to be made to make daily living comfortable for everyone as the remodel takes place. Good communication with all parties involved is vital to helping the process go smoothly. It is also important to remember that this will be stressful. From delays to mishaps, the home remodeling process takes a toll on everyone. So be kind to yourself, those you live with, and the people you hired. Remember, at the end of the day you will have a beautiful new home to enjoy!
If you are struggling with getting started, or you have a list and are ready to talk style and material, feel free to give us a call at 1-855-669-5222 or an email to info@cabinetnow.com. Our well-trained sales staff can help you with everything from measuring to ordering.