A kitchen remodel or a new kitchen construction is a daunting task. There are so many decisions that you will need to make in order to complete a successful project. Making a plan before you start the project is key to ensuring not only that everything gets completed, but making a plan can actually help you keep your budget under control.
However, if you have never worked on one of these home improvement projects, you may be wondering where to start. The first question you will need to ask yourself is how much professional help will you need. Hiring contractors will drive up costs quickly, but taking on projects you can't handle can be disastrous to your home and dangerous to yourself.
And so, before we talk about making your kitchen remodel checklist, consider the current layout of your kitchen. Your layout will largely be determined by the current size and shape
Single wall kitchens where all the cabinets and appliances are positioned along one side of the room. This is usually only a solution for very small, compact homes.
Galley kitchens that mimic the idea used on yachts, with two working and storage areas positioned parallel to one another.
L-shaped kitchens that incorporate cabinets on two adjacent walls and may or may not incorporate an island workstation or freestanding table and chairs in the open space between the top and bottom of the L.
U-shaped kitchens that utilize three walls, often with the open part of the U providing space for an eating zone. [link to How to Incorporate an Eating Zone in Your Kitchen] The U-shaped kitchen makes it extra-easy to create an effective work triangle, and unless the living area is open plan, in reality, it might make use of all four walls in the house.
---
Making a Checklist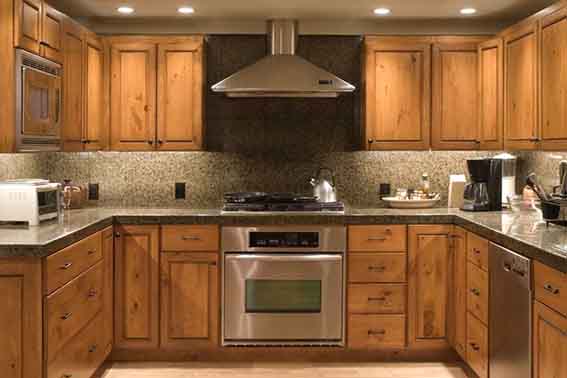 Getting started is often the most difficult part of a project. Making a checklist is a great way to begin to get your ideas and wants on paper. Below are a few items that you might include on your checklist:
Floor surface
Wall surface
Storage including cupboards, kitchen cabinets, and shelving
Lighting
Ventilation
Plumbing and sink
Fuel for cooking (gas and/or electricity)
Appliances
Once you have created your kitchen remodel checklist, you can start to specify the exact items, their dimensions, and the cost. You can do this on a phone or tablet, a piece of paper, or a spreadsheet on your computer. However, you choose to create the list, being as detailed as possible will save you time in the long run.
---
Floors and Walls
These are your hardworking surfaces in your kitchen. You will want to think critically about placement and material. For example, a tile backsplash can be easily cleaned when soap or water splashes while washing dishes. Solid wood floors and cabinets can be great because solid wood options offer superior strength and durability when properly cared for.
---
Storage Needs Including Work Surfaces
Functionality is one, if not the, most important aspect of your kitchen design. To make sure you have the kitchen storage space you need, you should make a list of all the items you want to store in your kitchen cabinets. This will help you determine how many cabinets you need, as well as the different configurations of drawers and cabinets that will be needed.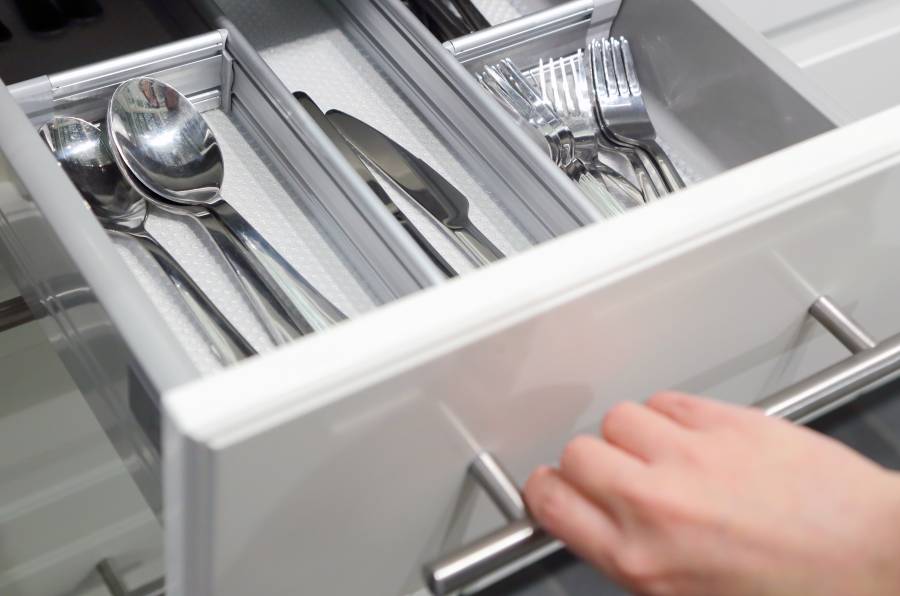 For work surfaces, consider how you typically use your kitchen when cooking. Plan to place your worksurfaces near your food storage, cooking area, and clean up space. This will help you be more efficient in the kitchen, which can make cooking easier and more enjoyable.
---
Lighting and Ventilation
Lighting and ventilation are very important in your kitchen design. Proper lighting will help your kitchen feel larger, and it will help you be able to see what you are doing. Prep work can be difficult, if not dangerous when you are not able to clearly see what is going on. Ventilation can also be a safety concern, so it is important to ensure that it is properly installed.
---
Plumbing And Sinks
Plumbing can be a nightmare. If you are moving the location of sinks or dishwashers, you will most likely have to hire a professional plumber. Permits may be required and neglecting to acquire them or thinking you can DIY this project will probably lead to disaster.
---
Utilities (Fuel) For Cooking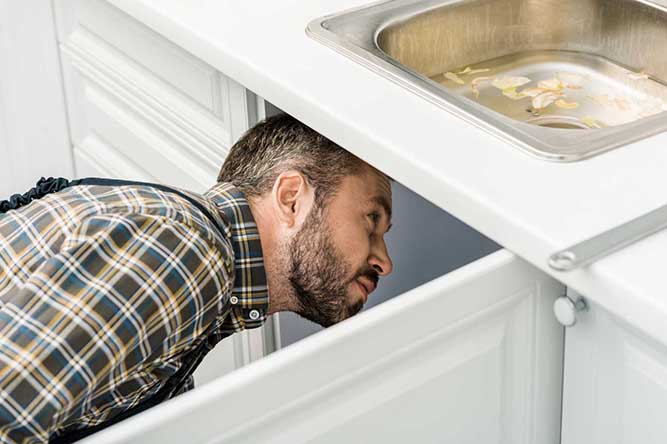 Ovens may be gas or electric; however, if you are installing new gas lines or electric wiring, you will need to contact professional help. Improperly installing gas lines or electrical wiring is dangerous and will likely lead to larger issues.
---
Other Items
These include relatively small items from coffee makers to electric frying pans. The challenge is to plan so that they will be accessible when you need them. For instance, if you have a blender or smoothie maker that you use all the time, you don't want to dig it out of a cabinet every time you want to use it. At the same time, you might not want to leave it out on top of a cabinet because this could mess up a working surface you use for food preparation.
---
Finishing Up
What ends up on your final checklist and plan will depend on the specifics of your project. What is important is to invest the time into your planning phase. Rushing into a kitchen remodel may feel exciting, it is likely to quickly become overwhelming and expensive.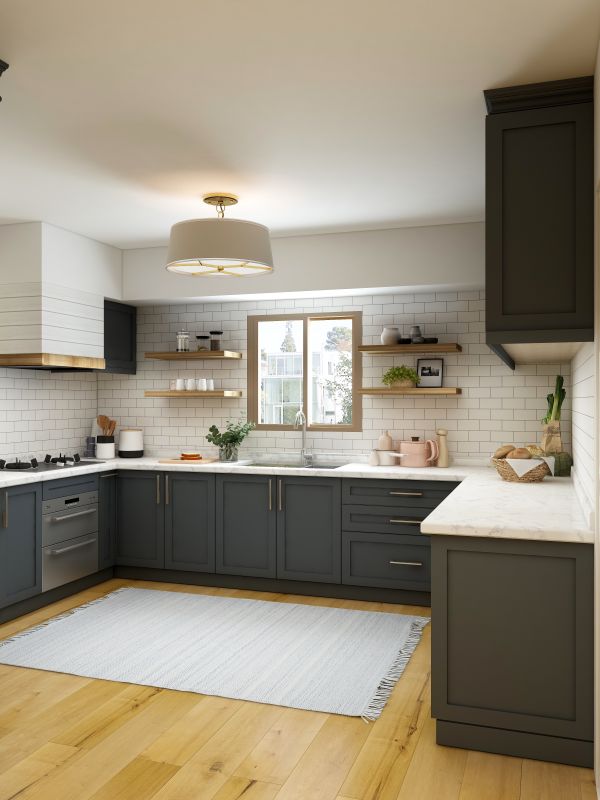 If you are ready to start ordering or if you need assistance, please feel free to call us at 1-855-669-5222 or send us an email at info@cabinetnow.com. Our team of cabinet experts is here to help with everything from measuring to ordering.