How Many Cabinets Do You Need In A Kitchen?
Whether you live in a tiny apartment or a large house, having a practical and functional kitchen that works for you is essential. From storage to accessories, your cabinets need to work with your lifestyle in order to make every square foot of your kitchen count. Depending on the size of your kitchen, you can have as many cabinets as you want. But there are a few must-have items that add practicality and functionality to almost any kitchen. From corner cabinets to spice pull-outs, the proper cabinet storage and accessories units can make all the difference.
Before you rip out your old cabinetry, it is essential to do your homework and chat with your designer and cabinet supplier about your specific wishes. In this blog post, we highlight a few cabinets that you should consider adding to your kitchen.
---
Add A Few Drawers & Accessories
For an accessible and flexible storage solution in your kitchen, opt for drawers and sliding shelves. Many homeowners opt for simple cabinet doors rather than drawers as they are more cost-effective. But spending a little extra on drawers will make all the difference in your kitchen. There are various reasons why these elements are a great addition to any kitchen, including the following:
Easy-To-Use For All Ages: Drawers are easy-to-use as they come out to meet you. You won't need to squat or bend down, instead, you can simply pull them out and look down. Adding pull-out drawers to your base cabinets makes accessing all the stored items a breeze.
Flexible Storage: Drawers are a multifunctional storage solution that can hold almost anything in your kitchen. Whether having numerous drawers stacked on top of each other or a single drawer on top of a cabinet door, they can be configured to suit your liking.
Aesthetically Pleasing: With beautiful, clean lines, drawers look amazing in every type of kitchen. Whether you have a modern, rustic, or farmhouse kitchen, drawers create clean horizontal lines that are aesthetically pleasing in any kitchen.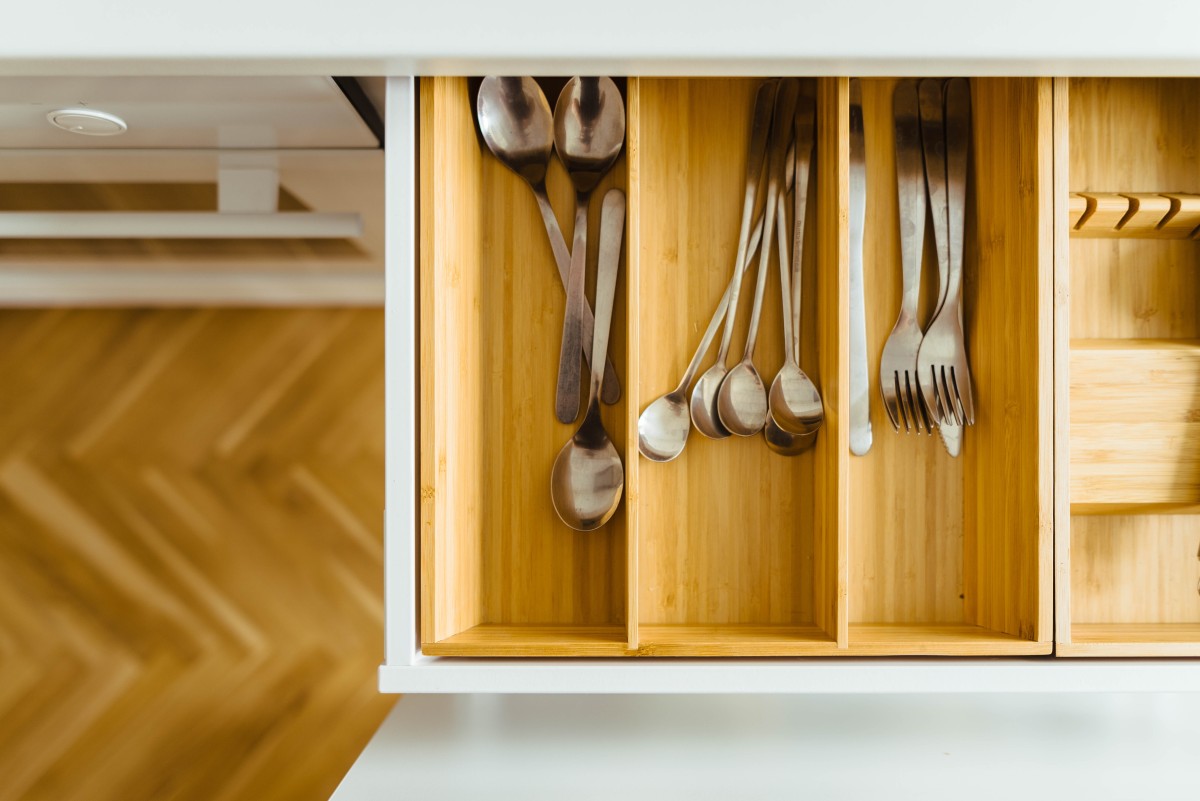 Besides adding a few drawers, you should also add a few drawer accessories. Drawer accessories work well in large deep drawers where pots, pans, baking dishes, and everyday china are stored. If you are thinking of adding drawer accessories, opt for the following:
Moveable Dividers: Perfect for organizing small things in your kitchen, moveable dividers work perfectly in shallow drawers to store things baking goods.
Knife Block & Cutting Board Pull-Out: This unique pull-out drawer is the perfect place to store your knives and cutting board. We suggest placing it out of reach of children.
Compartmentalized Drawer Dividers: Have all your drawers organized with these compartmentalized drawer dividers. These dividers are adjustable so you can make them fit your needs.
Silverware Storage Organizers: Every kitchen needs a drawer or two for its silverware. Separate your knives from your forks and your spoons for your spatulas, and keep your drawers neat and tidy.
---
Get A Pantry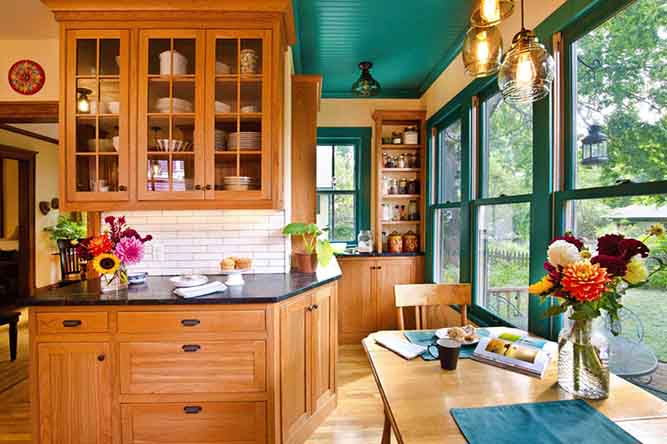 Over the last few years, we've seen pantries make a significant comeback in many kitchens remodels. A pantry is a great place to share all your jars, cans, and other dry goods and is a great way to store things efficiently. There are numerous styles of pantries, and here are a few popular versions:
Chef's Pantry: Consisting of numerous shelving units, a chef's pantry swings out and allows you to arrange anything you wish to put in it efficiently. From your spices to your cookware, a chef's pantry is made to be stocked with everything you need to make a delicious meal.
Pull-Out Pantry: These pantries are usually located close to appliances to maximize cookware and food storage. Pull-out pantries are usually the wall's full height and have convenient sliding drawer trays for easy access to everything you need.
Wall Cabinet Pantry: Combining doors with interior shelving, wall cabinet pantries are the most popular type of panties in the USA. It is a convenient place to store non-perishable food and allows you to easily access it without running to a different room.
Roll-Out Pantry: Similar to a spice rack, a roll-out pantry is the perfect place to store your jars and cans. Think of this type of pantry as one of the neatest that allows you to easily organize your storage space. It is also the perfect place to store pots and pans.
---
Trash Pull-Out Cabinet
From the outside, trash pull-out cabinets look like all your other cabinets. But they actually hide your old plastic trash bin. Nobody wants to see or smell your trash, so by getting a trash pull-out, you'll be able to hide it and keep your kitchen looking and smelling great. Location is vital when it comes to this type of cabinet. Ensure that it is close to a door for easy access to your outside trash cans, and you should also keep it away from any area where you prepare food. Most homeowners get a trash pull-out that can accommodate two trash cans — one for regular trash and another for recycling. Ideally, you should install a trash pull-out around 18-inches to accommodate two bins. Don't forget to add a soft-close mechanism to avoid cabinet doors banging and for simple operation.
---
Under Sink Cleaning Storage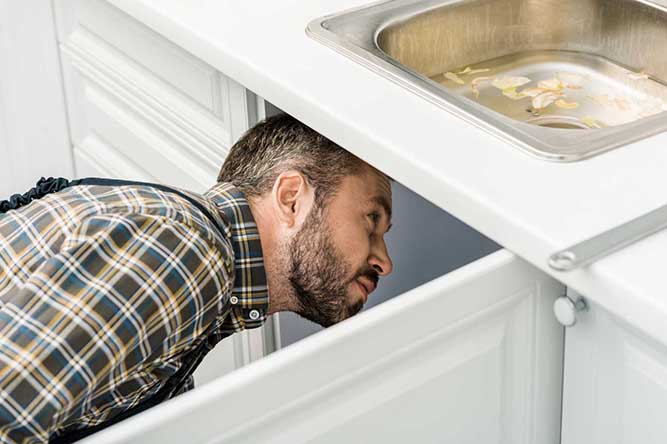 One of the most underused areas in your kitchen is under your sink. This area often has some storage space that is left for cleaning supplies and other miscellaneous items. With the help of under-sink organization, you can keep these cabinets as organized as the rest of your kitchen. This storage solution could be something like a slide-out drawer, which can be easily cleaned when needed. Alternatively, you could easier to install back-of-the-door organizers that feature a paper towel holder and wire baskets to hold bottles and other cleaning supplies. Even though these seem like extravagant add-ons, they can truly be worth the money.
---
Spice Pull-Out Cabinet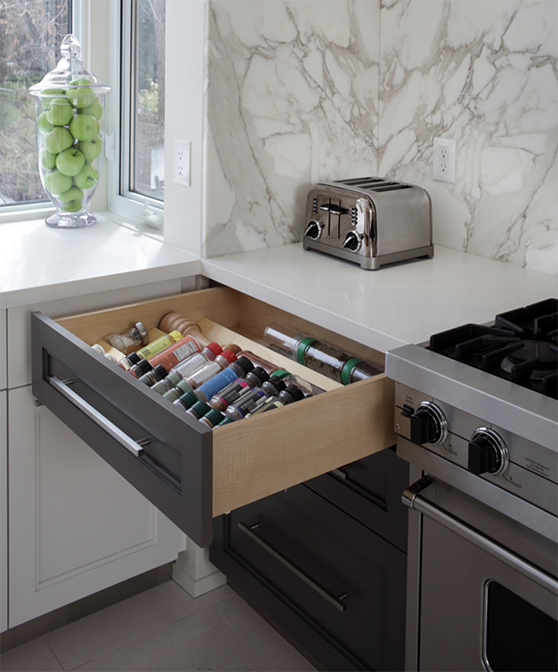 Whether it is salt, pepper, paprika, or a BBQ spice, everyone uses some form of seasoning when cooking. As you live and cook in your home, you are sure to accumulate spices, and you need somewhere to store them. Storing your spices in a regular cabinet doesn't allow you to see all the spices you have and will have you continually removing and repacking your spices. The solution to this problem is a spice pull-out cabinet fitted adjacent to your cooking surface. Opt for spice pull-out cabinets that have tiered shelves as it allows you to store spice jars in a way that you can see them all, so you can easily grab the right spice.
---
Finishing Up
If you are ready to start ordering or if you need assistance, please feel free to call us at 1-855-669-5222 or send us an email at info@cabinetnow.com. Our team of cabinet experts is here to help with everything from measuring to ordering.