Even if your renovation budget isn't where you want it to be, you can still create fabulous new looks around the house with a little do-it-yourself effort. If you are short on time and funds, start with the bathroom. In addition to a fresh coat of paint and updated light fixtures, you can completely transform the space by refacing the bathroom vanity doors.
---
Updating the Bathroom Vanity Doors
Refacing takes existing cabinets and covers them with veneer while also installing new molding, drawer fronts, and cabinet doors. Alternatively, you may paint the your vanity box instead of using veneer depending on the desired designed. There are several things to keep in mind when undertaking this project, and these tips should help make the project go more smoothly.
1. Remember Refacing Is Not Refinishing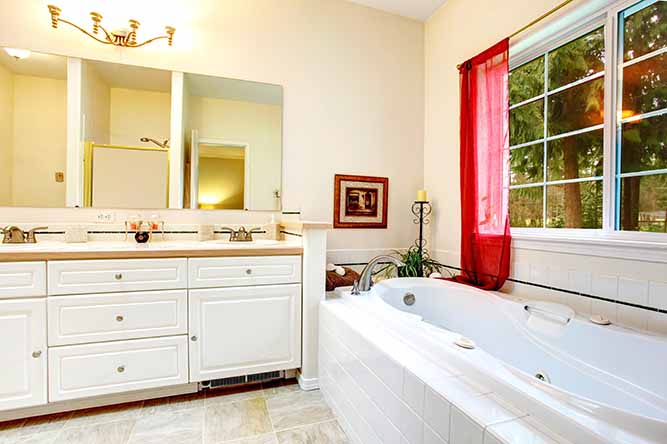 Many people think of refacing as the effort to sand down the existing cabinets to remove and paint or veneer in order to paint or apply stain to change the look. This process is actually refinishing and requires removing all of the drawers and doors and staining or repainting before reinstalling the same pieces.
While it may entail sanding, painting, or new veneer, the main difference when it comes to refacing is replacing your cabinet doors and drawer fronts. Refacing provides a completely new look as you get completely new style of cabinet fronts. Be sure you measure the vanity accurately to order the right size materials. At CabinetNow, you can order your new cabinet doors and drawer fronts to the 1/16 of an inch to ensure the perfect fit.
2. Choose Quality Over Cost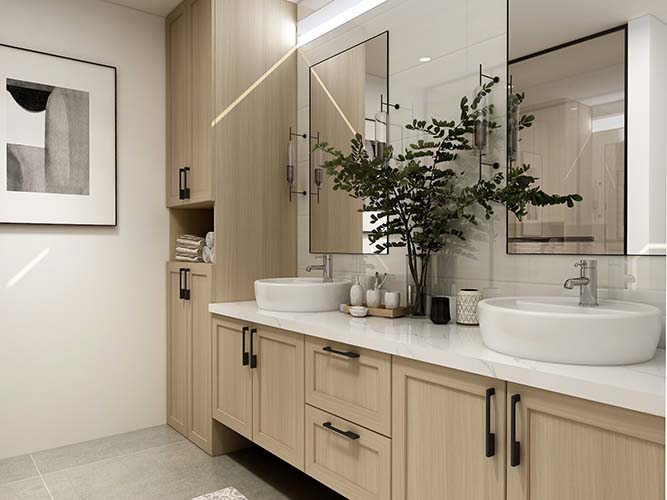 The bathroom vanity doors take a lot of abuse, from people going in or out to retrieve items as well as from the exposure to humid, moist conditions. A low-quality material will appear to have the lowest price tag, but a short lifespan or susceptibility to damage could actually make it a more costly investment in the long run. Choose a quality material that will withstand the conditions of the bathroom.
3. Consider What Is Already There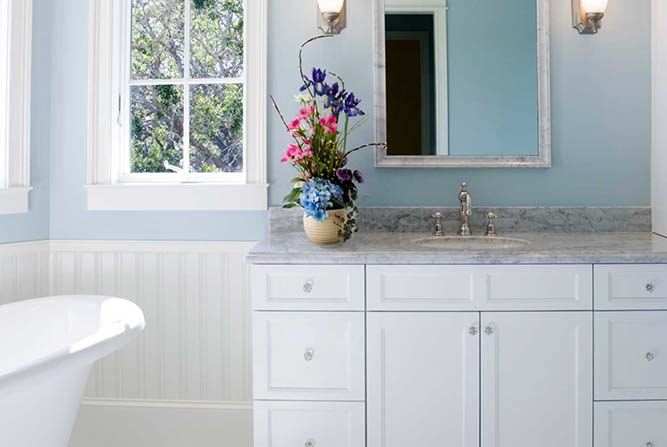 In your haste to get a brand-new look to your bathroom, you may find yourself ignoring the obvious details of the space that could influence your choices. There are spacing considerations to take into account, as certain designs may need to be larger or smaller, which could cause accessibility issues. Make sure there won't be any complications from changing the size or design of the vanity door, so that your beautiful new bathroom vanity will be fully functionally.
You also need to consider the design of the room. The vanity should go well with other elements in the bathroom. Try to avoid narrowing your choice to something too trendy that you won't enjoy in years to come.
4. Work Methodically
When you are ready to replace the doors and drawer fronts, be sure to remain extremely organized and methodical in your installation process. Make sure you have all the tools on hand before getting started. It's helpful to research the process by watching our YouTube videos or our reading blogs. You can typically reface in four easy steps:
Remove the existing doors, drawers and hardware and cover the edges of the cabinets with a peel-and-stick wood veneer.
Ensure your new cabinet doors and drawer fronts are properly finished.
Install the new bathroom vanity doors with cup hinges to save effort.
Attach the new drawer fronts and insert the drawer back into the vanity.
---
Ordering Options for Bathroom Vanity Doors
Refacing the bathroom vanity doors and cabinet doesn't require demolition, making it an affordable and easy DIY option for giving your bathroom a new look. Shop the selection at CabinetNow to get your project started.
---
Finishing Up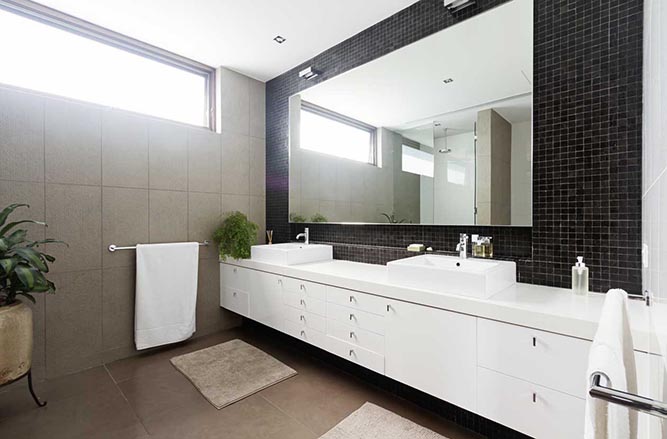 If you are ready to get going on your home improvement project or if you need assistance getting started, please feel free to call us at 1-855-669-5222 or an email to info@cabinetnow.com. Our well-trained sales staff can help you with everything from measuring to ordering.