Contractor Spotlight: Robin S. at Ruby Bird Design
We all have those frustrating spaces in our homes where nothing fits right, but when they are left empty are wasted space. This is where Robin S. at Ruby Bird Design comes in. She works with her clients to design unique, custom solutions for these exact spaces. In this contractor spotlight blog, we will look at how Robin creates designs that maximize her client's spaces.
---
Getting Started
Before
Robin told me a lot of the projects she does involve refacing and resurfacing cabinets. These two processes both preserve the cabinet boxes, which is one of the best ways to save money on your kitchen remodel. Often, your cabinet boxes will still be structurally solid, and so you don't have to worry about ordering new ones. In addition to saving money, these techniques also keep the cabinet boxes out of landfills and that is always a positive.
The difference between refacing and resurfacing is that refacing involves new doors and drawer fronts, whereas cabinet resurfacing does not. In a resurfacing project, you give the existing cabinet doors and drawer fronts, as well as the cabinet boxes, a fresh finish. A new finish can dramatically change the look and feel of your kitchen.
In addition to projects like refacing and resurfacing, Robin helps her clients create designs that utilize all the space available.
Measuring for Cabinets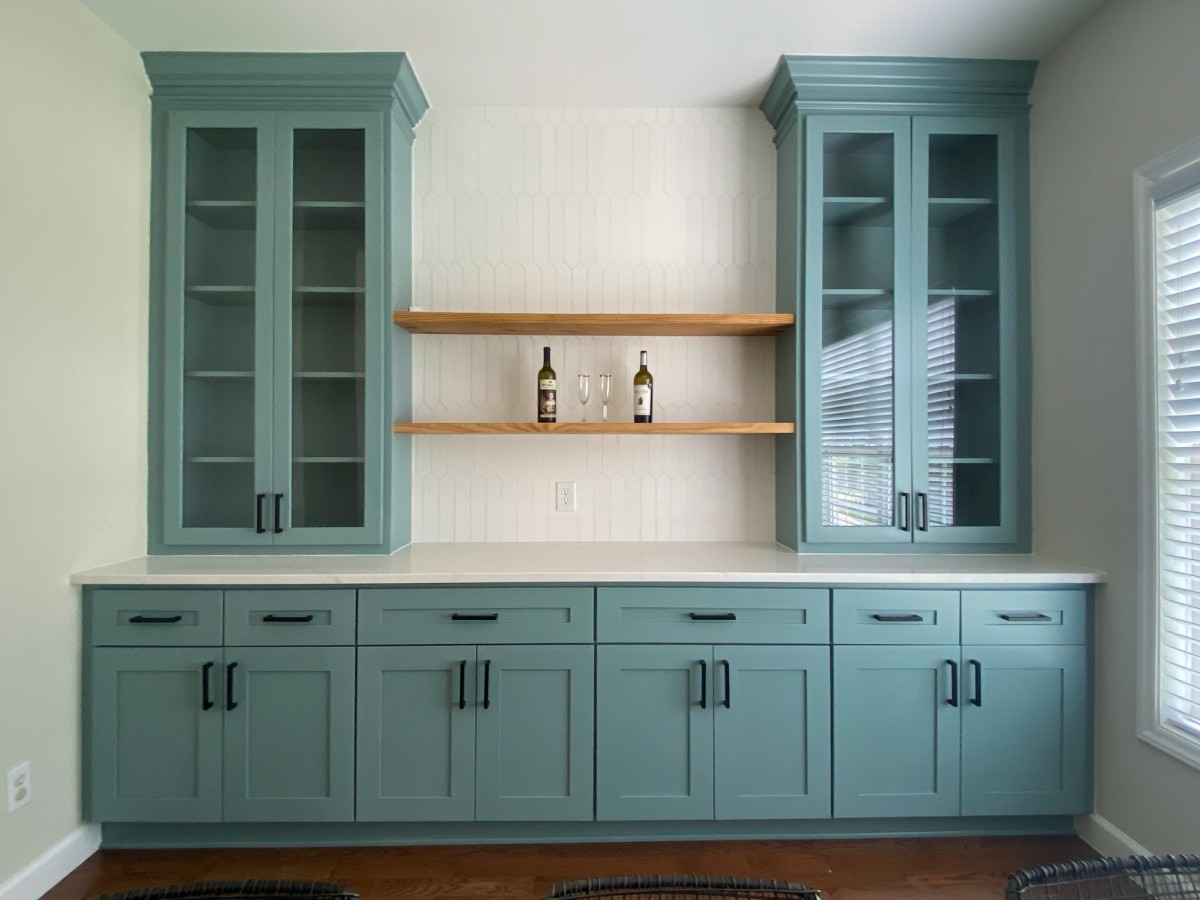 After
The first step to getting stunning results with your project is taking down accurate measurements. When adding new cabinets to a wall, like in the beautiful after picture above, you will need to measure the length of the walls you plan to use. While there are standard sizes for cabinets, finding the perfect fit often requires custom sizes for cabinet boxes.
Often, your dining room can be difficult to design. Trying to fit storage or a decorative china cabinet with your table and chairs can feel cramped. This cramped feeling only gets worse when you add all your guests. Adding custom cabinets can be a great way to introduce storage in your dining room without worrying about guests elbowing each other all through dinner.
---
Custom Cabinet Doors for Custom Boxes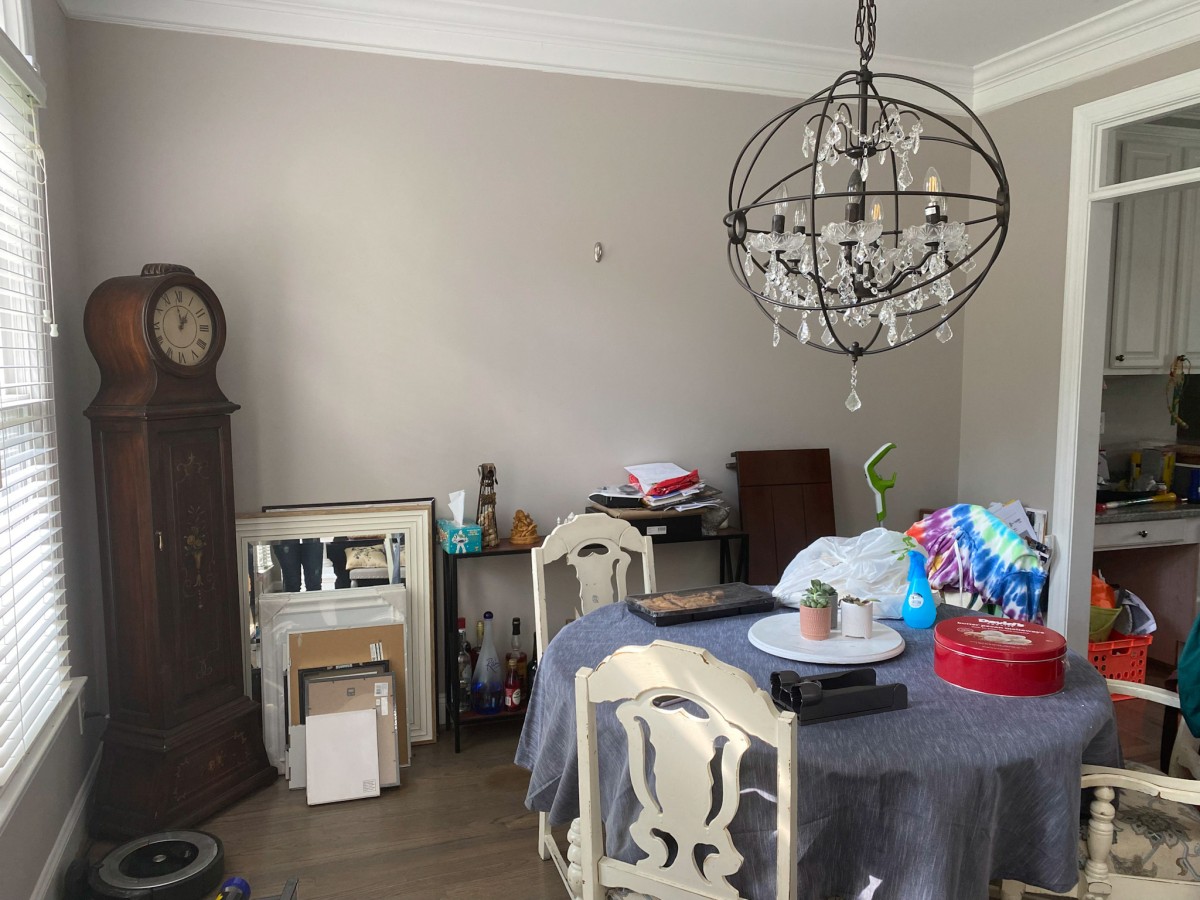 Before
If you plan to complement the custom boxes with custom cabinet doors and drawer fronts, you will need to measure for those as well. When refacing cabinets, you can often use the old cabinet doors to size the new ones. If you aren't planning to change the overlay of your cabinet doors then you can simply measure your old cabinet doors to size the new ones. The overlay is the distance that the cabinet door or drawer front goes past the cabinet box opening.
Measuring for Custom Cabinet Doors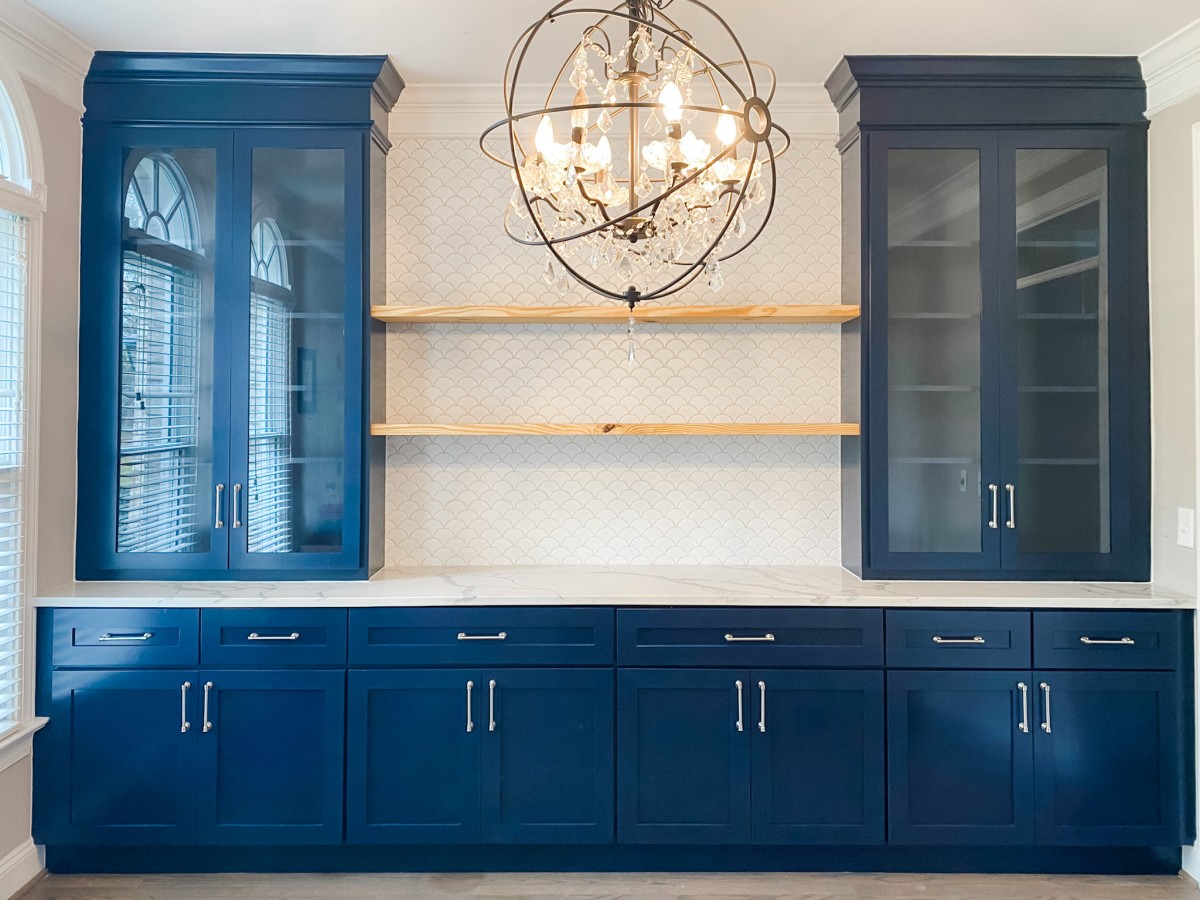 After
A common overlay for kitchen cabinets is a half inch on each side. So, if your cabinet box opening measures 15" wide and 10" tall, then you will need to add 1" to both. You have to add 1" in order to account for the right and left side in width, as well as the top and bottom for height.
If your cabinet box has a wider opening, then you may need to split cabinet doors. This means you will have two doors coving one opening. In order to properly size your door for this application, you will need to do some math. This measure requires a few more steps because you need to make sure your doors are able to open and close smoothly and without hitting each other. To learn about sizing split cabinet doors, check out our cabinet door measuring guide.
---
Getting Inspired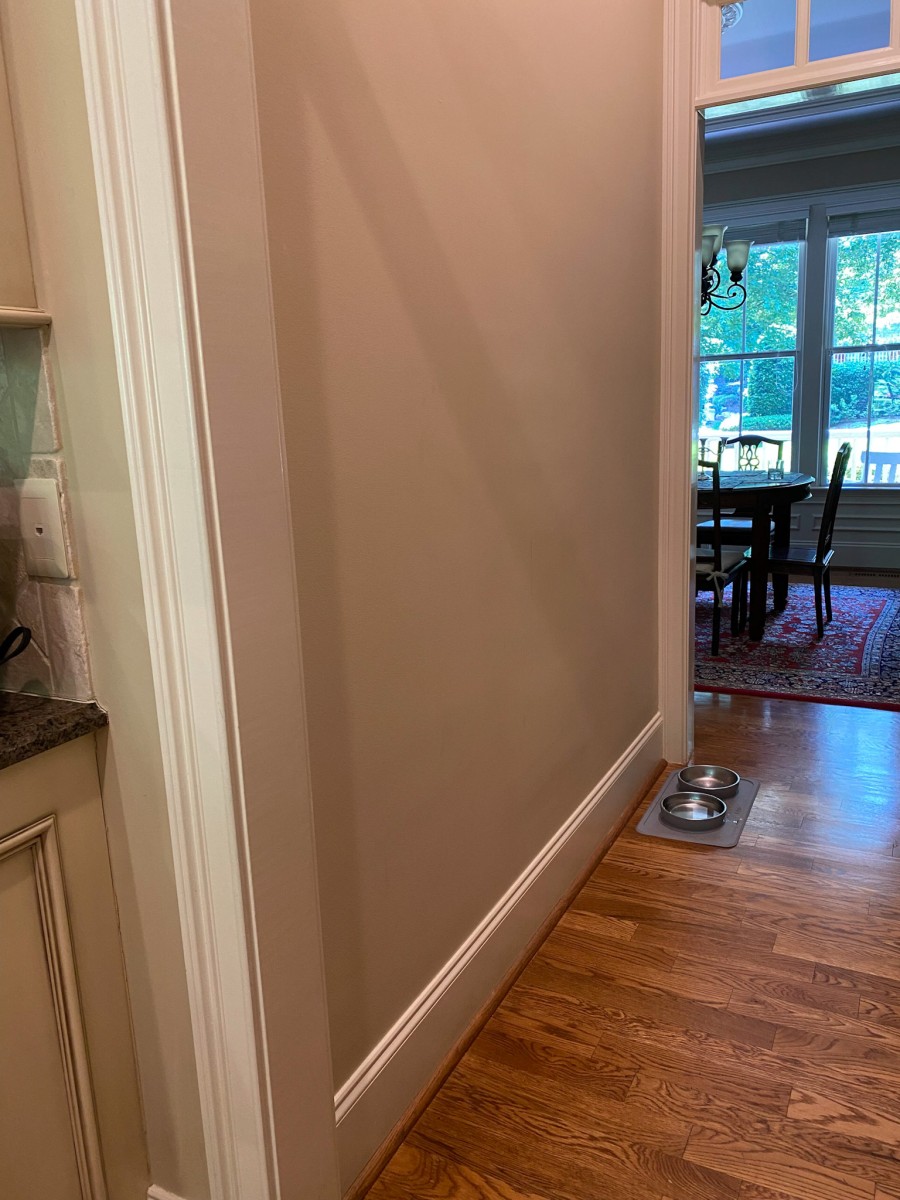 Before Installing the Butler's Pantry
The results speak for themselves. Robin told me that she found our site by just searching on the internet. Now, she "just keep [CabinetNow] pulled up on my computer." Robin told me that she uses our cabinet boxes for her projects, because the boxes are quick and easy to order, plus they can be manufactured in just the right size for the client's needs. Since our cabinet boxes arrive sanded and flat-packed, they are ready to be assembled, installed, and finished when they reach your door. Plus, we offer a wide variety of configurations for base and wall cabinets, so that no space is wasted!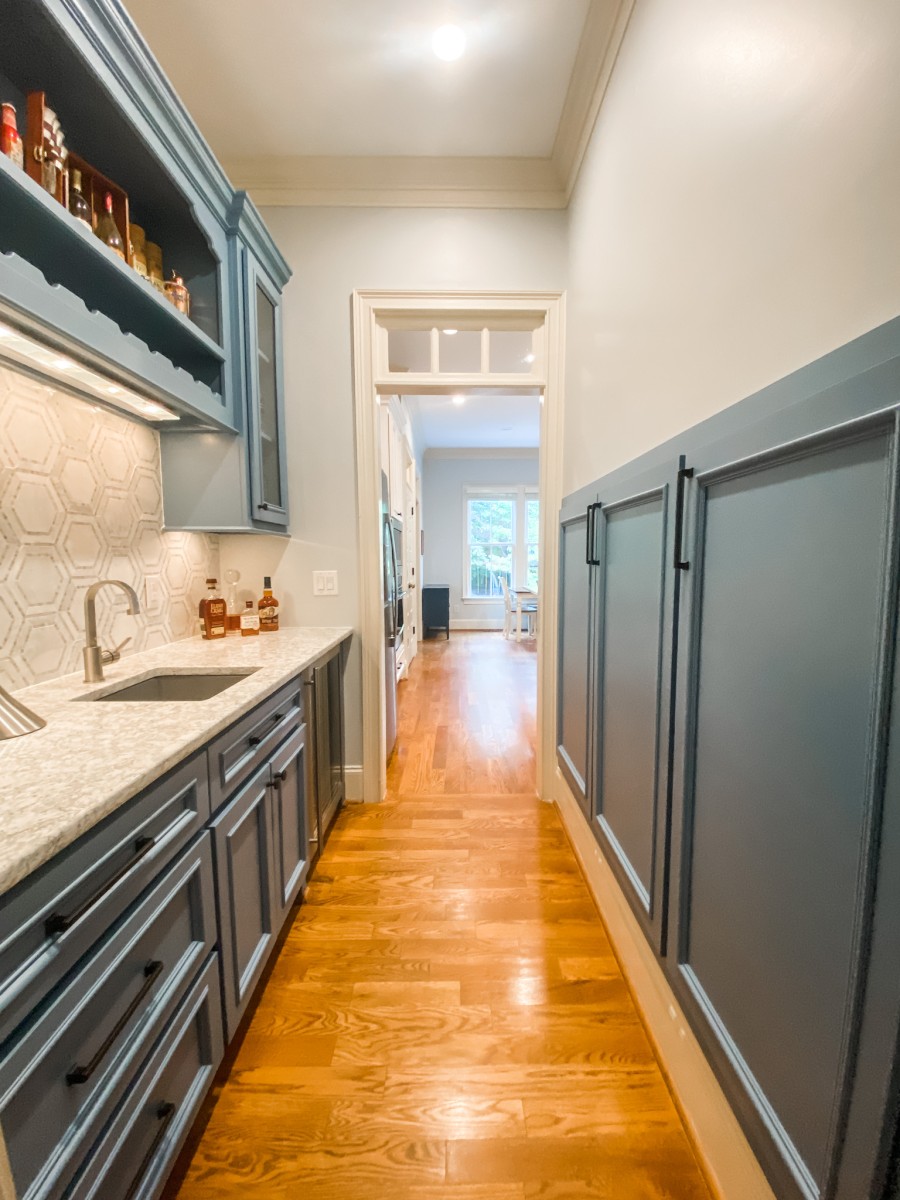 The Finished Butler's Pantry
Head over to our How-to page to read more success stories, DIY tips, and to learn more about custom cabinetry.
---
Finishing Up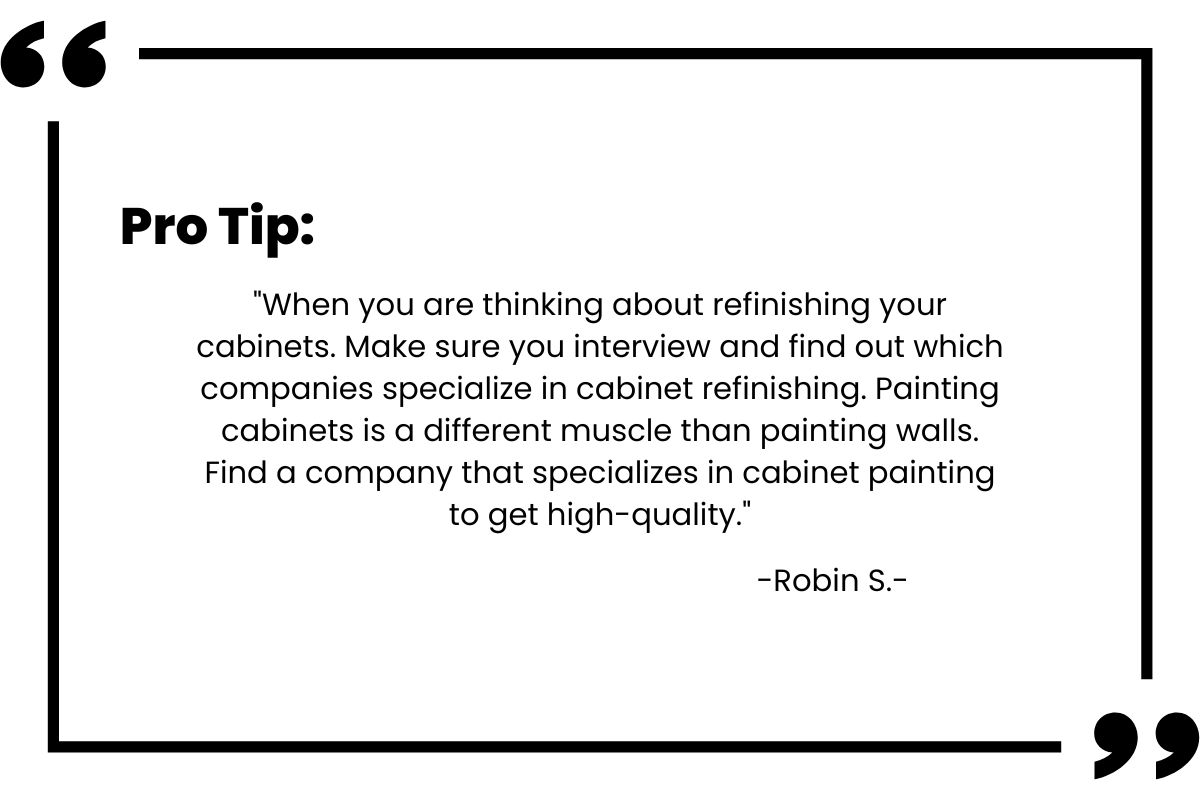 Robin's work shows how impactful the use of custom sizing can be for these projects. Custom sizing allows you to create truly unique designs for your personal spaces. To learn more about Robin and the stunning work she does for her clients, head over to her website or Facebook page!
If you are ready to start ordering or if you need assistance, please feel free to call us at 1-855-669-5222 or send us an email at info@cabinetnow.com. Our team of cabinet experts is here to help with everything from measuring to ordering.