How To Choose the Right Cabinet Door Styles
The primary function of cabinets is to provide a place to put stuff. However, cabinets are also a focal point that can change the entire look and feel of a room. To find the right cabinet styles to maximize your client's home value, consider current design trends, preferences of buyers and homeowners, and the project's budget.
---
Cabinet Styles That Help to Maximize Home Value
There are several factors to consider when choosing cabinets that add value to a home.
Current Trends
Style trends come and go, but if you want to add the most value to your client's home, you must choose styles that appeal to modern buyers. Keep these current trends in mind when choosing cabinets.
Custom Wood
Wood-finished cabinets are among the most popular with current buyers. Cherry, maple, dark oak and walnut top the list of wood choices.
Minimalism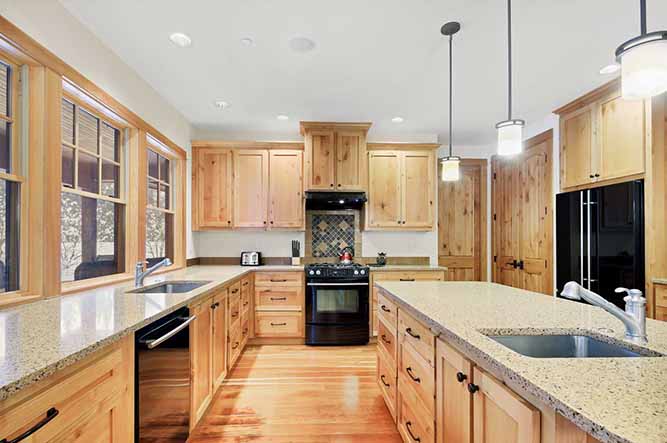 Modern buyers want a kitchen that feels airy and uncluttered. Choose fewer wall cabinets and add more storage under counters and in pantries.
Specialty Storage
Functional storage areas with features such as lazy Susans, adjustable dividers, swing-out shelves, roll trays and pull-out baskets have replaced basic shelving. Buyers also favor features that add value, such as recycling bins and built-in trash compactors.
Bold Colors
Bold colors are becoming trendy again but can be a risk. If the home is in a trendy area, bold colors may be a selling point, but bright hues may turn off more traditionally-minded buyers.
Mixing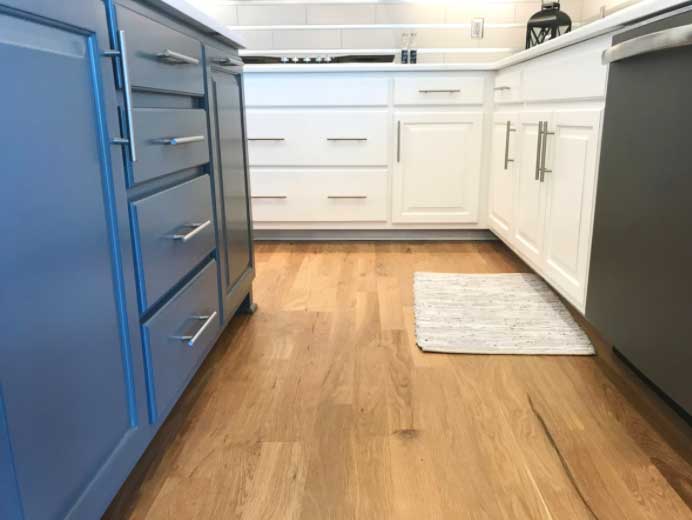 Modern buyers expect to see a mixture of cool and warm tones, angles and curves and other interesting, personalized features. Keep this trend in mind when choosing colors, cabinet styles, and hardware.
Fewer Knobs and Pulls
You can use handles and knobs to add design elements to cabinets. However, styles that omit these elements and highlight the beauty of the cabinet itself are becoming popular.
Colors
White or Light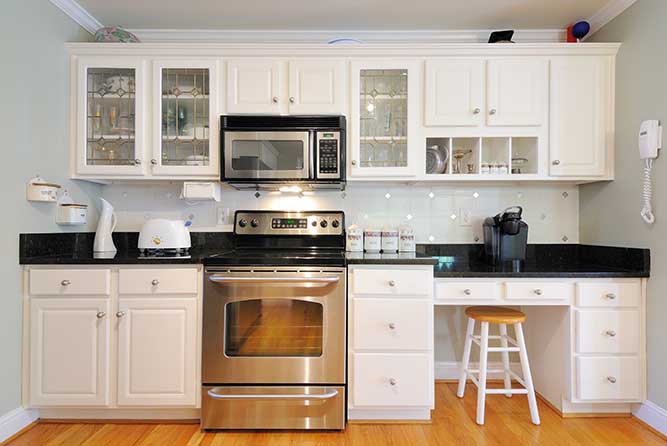 50% of buyers prefer white or light-colored cabinets. Light colors can make a small room appear larger and make an ideal backdrop for a colorful island or decorative backsplash.
Wood and White
This style combines wood tones with white cabinets to create an eye-catching two-tone aesthetic. The natural tones have a classic appeal while the contrast adds more interest.
Gray
Gray-colored cabinets are a popular choice for homeowners who want a contemporary but versatile look. Gray cabinets complement taupe and off-white tones.
Yellow
Bright yellow cabinet styles contribute to a cheerful, high-energy atmosphere. However, this look is not for everyone. If you prefer something more neutral, a light yellow finish can add warmth and old-world style.
Eggshell
Eggshell adds classic charm, and you can easily pair it with pops of color. This color is a popular choice for farmhouse styles.
Blue
Blue comes in a variety of shades that range from bold to muted. Blue can complement almost any design aesthetic, from farmhouse to modern to seaside cottage.
Orange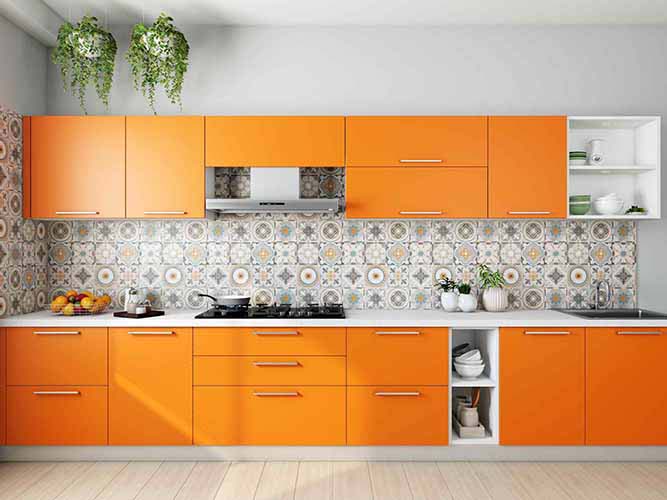 Orange is another bold choice that may not appeal to everyone. However, it pairs well with gray and charcoal tones and can complement a fun, quirky design.
Green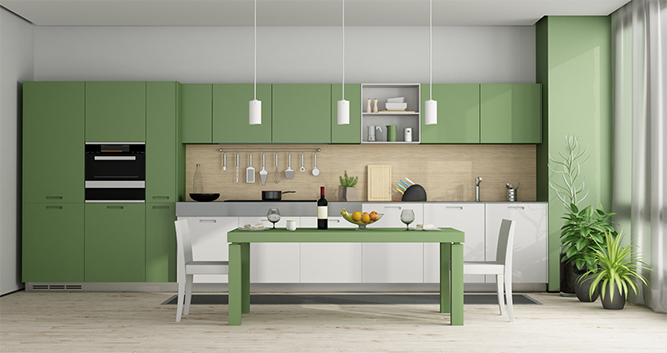 Muted greens are on-trend. These colors complement a variety of styles and look good when paired with trendy butcher block countertops and hardwood floors.
---
Cabinet Styles
The style of cabinet you choose is one of the most important decisions you must make. Homeowners can repaint if they don't like colors and change hardware easily, but changing the overall style is more time-consuming and costly. There are a variety of styles to choose from.
Shaker-Style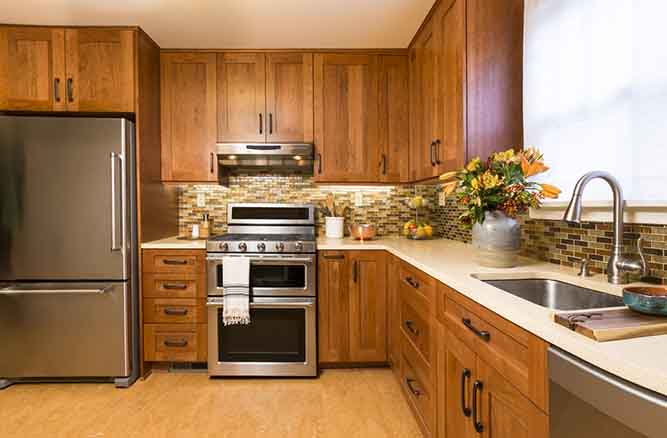 If you are looking for cabinets that appeal to modern buyers and won't go out of style, it is hard to go wrong with the shaker-style cabinet. The distinctive, minimalistic look of shaker cabinet doors has made them popular with traditionalists and modernists alike.
Glass-Front Cabinets
Glass-front cabinets are often used as a focal point to add something special to a room. Glass-front cabinets can brighten a dark room, provide a display area for ceramics and glassware and allow you to show off design features on the interior of the cabinets. Custom glass options come in a variety of sizes, shapes and colors that can give a room a unique style.
Slab Doors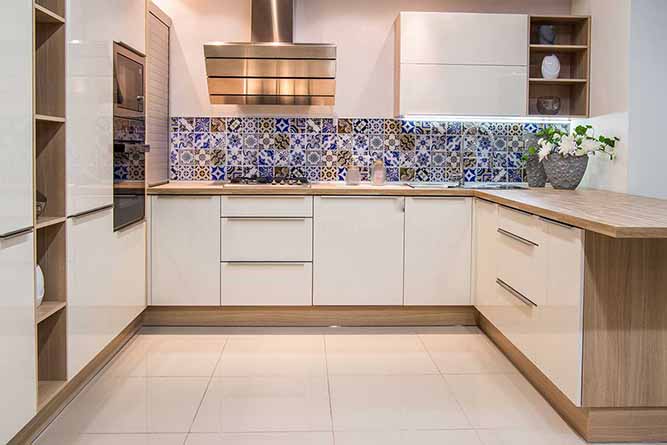 Slab doors appeal to buyers who want a minimalist look that is easy to clean. Slab doors are easy to refinish, are a good choice for showing off high-end hardware and are one of the least expensive styles.
Unfinished Wood
Unfinished wood is budget-friendly and appeals to buyers who prefer an informal look. It is also versatile because you can easily change the look by opting to finish the doors.
Traditional
Traditional doors have raised center panels, are usually finished in warm colors and often feature furniture-like details, such as curves, arches and other embellishments. Traditional doors are a popular choice for people who want a formal aesthetic.
Beadboard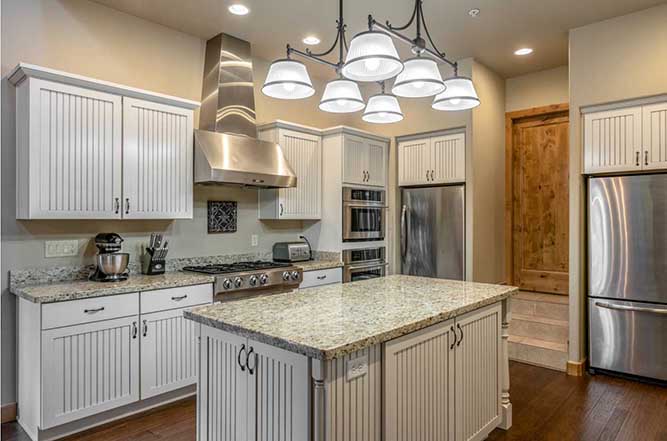 These cabinets emulate the look of the classic beadboard used in farmhouses and cottages. This is a versatile, moderately priced style that can work in traditional or modern designs.
---
Budget Considerations
There are two parts to the value equation when it comes to choosing cabinet styles for your client. The first is how much added value an upgrade has and the second is how much you must spend to make that upgrade. The greatest net gains come from choosing upgrades that add the most value per dollar spent.
If you are working with cabinets that are structurally sound, you may be able to save money by adding new doors, instead of replacing the entire cabinet. You can also spruce up an outdated cabinet by replacing the hardware.
Your material choices also impact your budget. Medium-density fiberboard cabinets are a popular, cost-effective choice that is environmentally friendly, customizable and resistant to warping and cracking. However, solid wood cabinets may add more value in the long run because of their durability and timeless beauty.
---
CabinetNow Offers a Variety of Cabinet Styles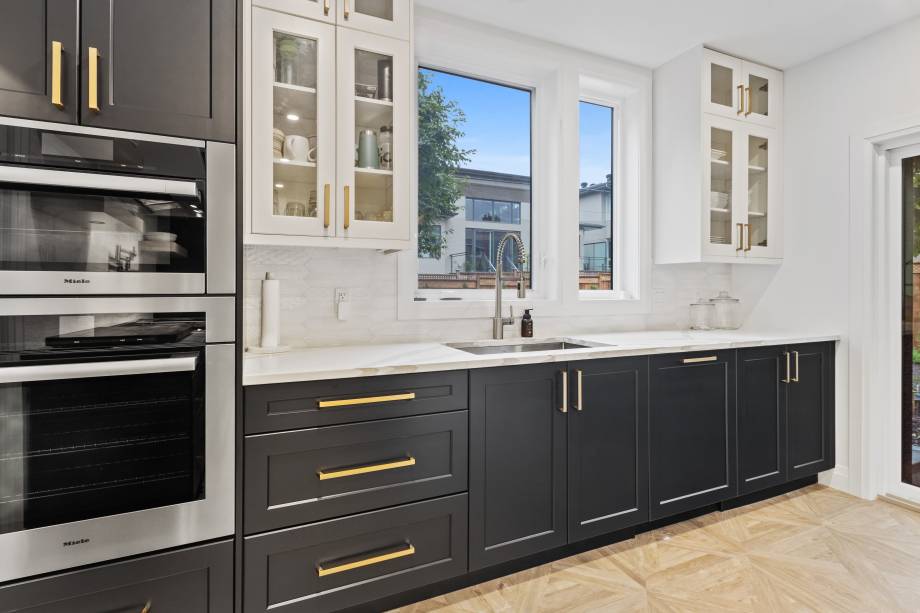 Whatever cabinet styles you decide to use, CabinetNow has a custom cabinet solution for your needs. Our built-to-last custom cabinets come in an almost endless number of options. Our sales staff will help you with everything from measuring to ordering. Visit us online to browse our wide selection of premium custom cabinet doors.