The kitchen is one of the most important rooms to consider when remodeling because it's where you spend a lot of your time. You want your kitchen to look great, but you also want it to be functional. So, what are some kitchen design trends that will stay popular?
You do not have to be an interior designer to know that kitchen design trends change over time just like fashion. However, this can be frustrating to homeowners, as who would want to be continually remodeling their kitchen? Luckily, there are some long-lasting designs, which include eye-catching designs like white cabinetry paired with stainless steel appliances. In this blog, we are going to take a look at some kitchen design trends that will surely stand the test of time.
---
1. Stainless Steel Appliances
Replacing your appliances with stainless steel is an excellent investment. Stainless steel provides beauty and durability for any space, but the best part about it is that it's easy to clean!
Stainless steel is resistant to corrosion.
Stainless steel appliances are available in many finishes so you can pick one that suits your preference. We love brushed stainless steel because it helps hide fingerprints.
Stainless steel is one of the most hygienic material choices, which makes it the perfect material for your kitchen.
---
2. Glass-Front Kitchen Cabinets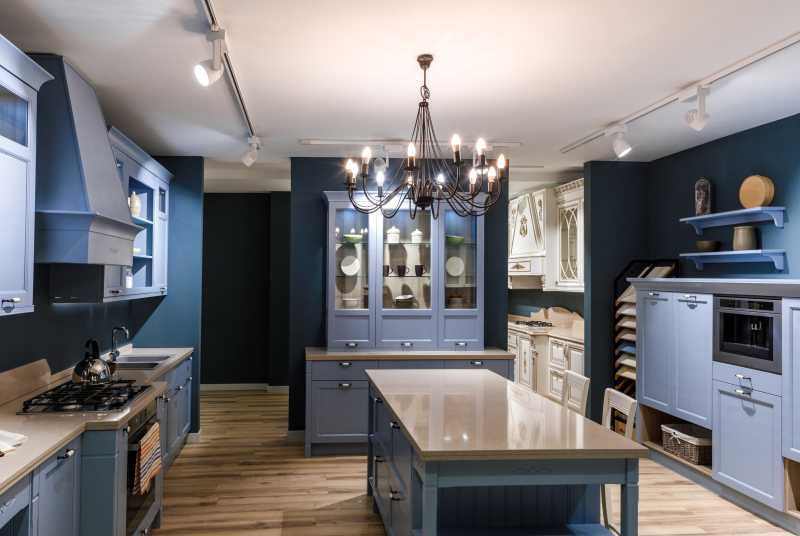 You might not think about it at first, but there are a lot of ways to make your kitchen more fun and stylish without losing practicality. One way is through glass-front cabinets! These popular kitchen cabinetry pieces offer protection for our plates, pots, and pans, while also providing an added sense of depth that we all love in any space. If your space also has lots of natural or artificial light, then the glass-front cabinets will also help your kitchen feel larger.
Glass panel cabinets can also be customized to create stunning, personal accent pieces. Stained or custom glass pieces are an example of how this type of cabinet can be creatively altered by adding a special design inside the panels.
If you are interested in adding depth, but glass-front cabinet doors are not for you, then consider open shelves. This design is easily accomplished by simply removing your current cabinet doors. For those with tiny kitchens, open shelves are a great way to create an open concept feel without losing any invaluable storage space.
---
3. Dark Stained Kitchen Cabinets
If you're one of the many homeowners looking for a way to make your kitchen stand out, dark cabinets might be what you need. A darker wood stain will highlight and play up the natural beauty that is already inherent in these pieces. Paired with a lighter backsplash and countertop, darker stained cabinets create a warm, inviting feeling. Darker colors are more practical too - they don't show dirt as much!
---
4. Subway Tiles
Subway tiles are a great way to add something special that reflects you into your home. Subway tiles make it easy to create unique statement features in any room of the house with many options available for color, shape, and style. For example, adding subway tiles to the sides of your kitchen island can be a great way to create a more modern aesthetic.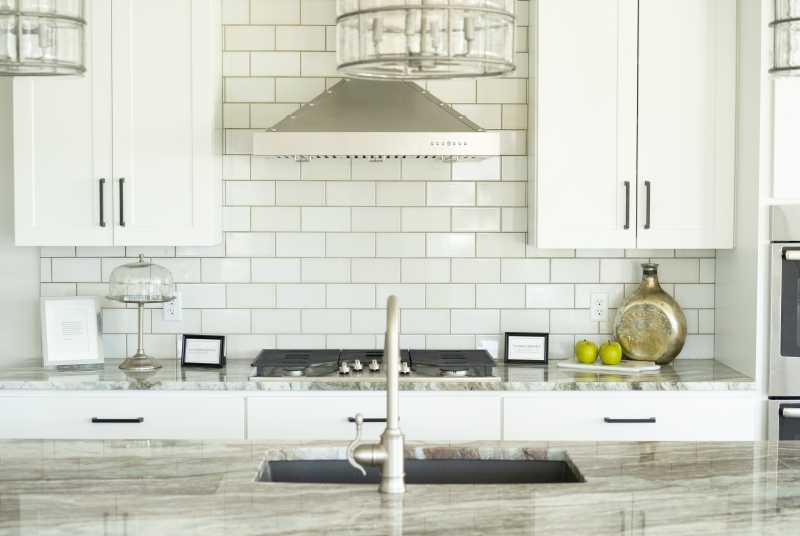 The wide variety of available options gives you the ability to create coordinating tile features in a living room or dining room, which can help create a sense of unity. Or, if you are looking for something truly one of a kind, you can have custom tile made just for your project!
---
5. Natural Finishes
Stone, wood, and marble are natural finishes that have been popular for decades. These materials add a timeless feel to kitchens with their earthy colors. Many people think these features can only be used in more traditional spaces, but this is not the case! Stone tiles can complement some of your modern appliances while adding warmth to an otherwise cool kitchen space.
If you are interested in adding some natural finishes and textures to your kitchen but don't want to break the bank, then you should explore thermofoil options. Thermofoil cabinet doors and drawer fronts are available in a variety of colors and textures, including a wide selection of wood grains. Thermofoil can be a great, more budget-friendly way to get the natural look and feel you want.
Some classic examples of natural finishes are:
Wooden flooring
Stone tiles for the floor or wall
Wood countertops
---
Final Thoughts On Kitchen Trends
You can make your kitchen design truly unique and personal without breaking the bank. There are many ways to achieve this, but it's important that you do not limit yourself by thinking of these ideas as mutually exclusive; feel free to mix and match!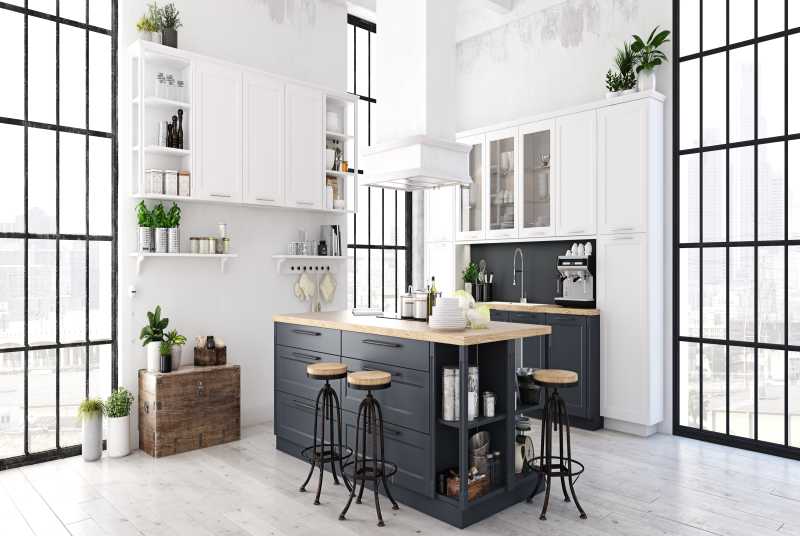 If you are ready to start ordering or if you need assistance, please feel free to call us at 1-855-669-5222 or send us an email at info@cabinetnow.com. Our team of cabinet experts is here to help with everything from measuring to ordering.