How To Choose the Perfect Cabinets for a Mid-Century Modern Kitchen
When remodeling a kitchen, it's important to pay special attention to the main design accents: cabinets and kitchen islands. They have a major impact on the kitchen's personality. What style of cabinet fits a mid-century modern kitchen the best?
---
Checklist for Mid-Century Modern Kitchen Styles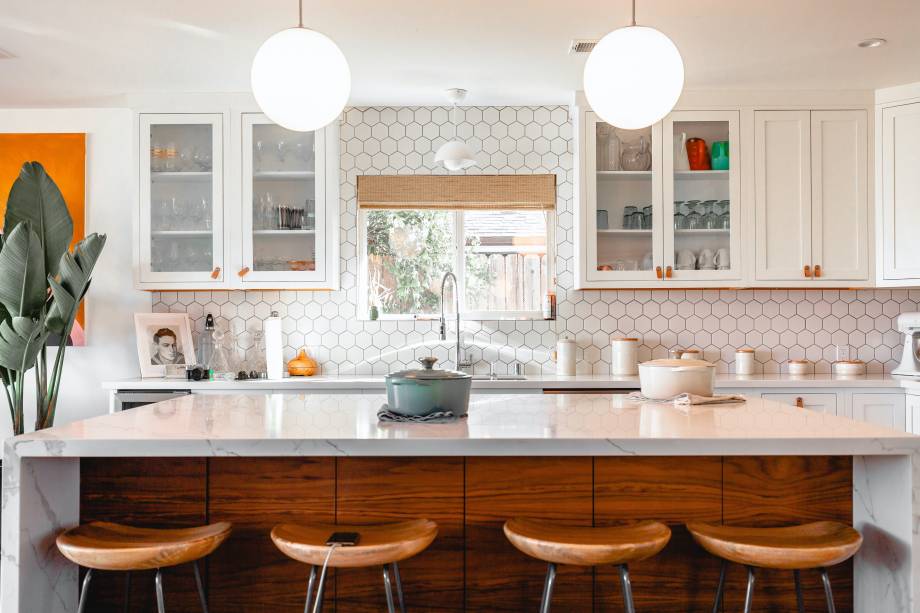 If homeowners request mid-century modern style, it means they like the authentic feel of wood accents. Contractors should focus on several aspects when choosing cabinets, flooring and other features:
Real Hardwood: Mid-century modern kitchen design places emphasis on beautiful wood surfaces. Teak, oak and rosewood are favorites in this style. Make wood the star of the space, the thing the client notices most when walking into the kitchen.
Simplicity: For an MCM kitchen, it's best to keep things simple. Avoid intricate molding or complex designs. Think minimalist design, but with the warmth that only wood can deliver.
Sleek Surfaces: To get that touch of modern, you need smooth surfaces and beautiful finishes. Choose straight lines or gentle curves in furniture. Avoid going rustic with accents, which is too rough for this style.
Color: Don't hold back when it comes to finish or stain. Unlike the contemporary trend for neutral grays, the mid-century modern design embraces rich wood colors and the positive ambiance they provide.
Functionality: With MCM design, the kitchen is a central part of the family's life. Install functional cabinets that offer plenty of storage, and make sure they're laid out in a way that allows people to interact with friends and family while cooking.
When everything is said and done, a mid-century modern kitchen should feel warm and inviting. It's a place where kids help make meals and where couples can enjoy a cup of coffee together every morning. If your client feels relaxed and happy in their new kitchen, you've picked out the cabinets perfectly.
---
Custom Options for Mid-Century Modern Kitchen Cabinets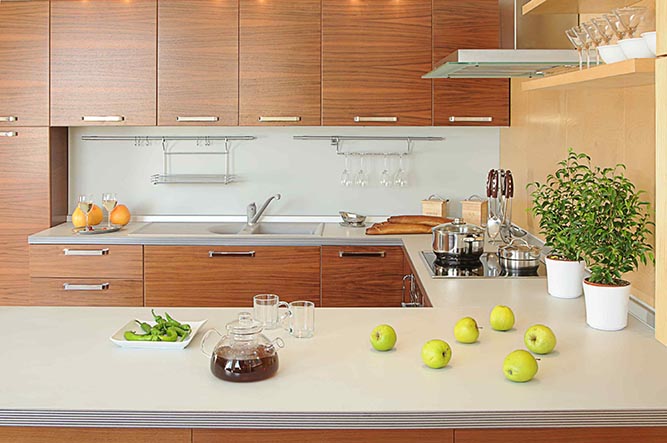 Our complete customization options go beyond building your cabinets to the ideal specs for a kitchen's layout. We give contractors the freedom to choose exactly how cabinets look, feel and perform:
Wood species: Oak and red oak are classics for mid-century design. Ash offers a lighter look with clear finishes. Teak and rosewood are beautiful for this style as well, but their elevated price puts them out of range for many homeowners.
Cabinet Door Design: For this design style, we recommend slab door panels with solid drawer fronts.
Cabinet Hardware: Keep hardware simple and sleek. Some curves add 50s flair, or you can go modern with straight lines.
Drawers and Shelving: The functional aspect of MCM kitchens means drawers, shelves, slide-outs and other organization features are a must. Get great results by speaking with clients about their lifestyle and making sure cabinets deliver the storage they need.
Finish: Many contractors choose a clear-coat finish to let the hardwood shine through. It's your choice whether to stain or not.
The importance of wood in a mid-century modern kitchen remodel is impossible to overstate. Custom cabinets are one of the smartest choices you can make for this type of project. Get started right away to have premium custom cabinets ready in just 10 days.
---
Finishing Up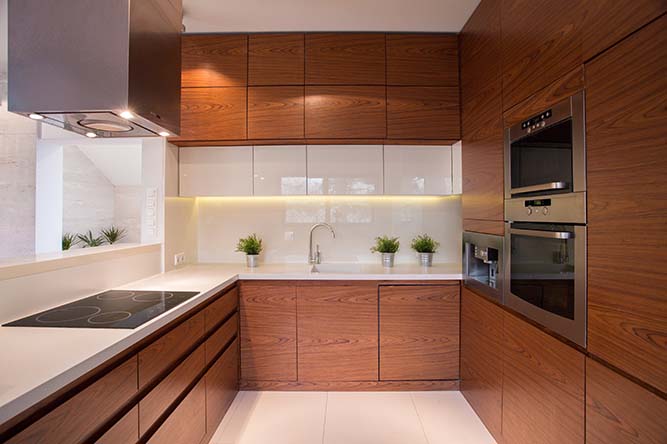 If you are ready to start ordering or if you need assistance, please feel free to call us at 1-855-669-5222 or an email to info@cabinetnow.com. Our well-trained sales staff can help you with everything from measuring to ordering.