When you buy or build a house, there will be inevitable awkward spaces such as recessed walls. While an indention in the wall can be tricky to decorate, it is an amazing opportunity to custom build a special sanctuary for your home.
---
Custom Made Recessed Cabinets
When it comes to a recessed wall, the size can be uncontrollable due to the construction of the home which means custom sizing is a must. At CabinetNow, we specialize in custom cabinetry and more often than not we hear customers asking what to do with their recessed walls so we have curated this inspirational article for your own unique design.
Whether you are looking for pantry cabinets to create a bookcase or upper and base cabinets for a custom bar we have it all in any size you need. Take a look at some of our customer's visionary projects we have highlighted to give you creative ideas for your own personal project!
---
DIY Custom Bar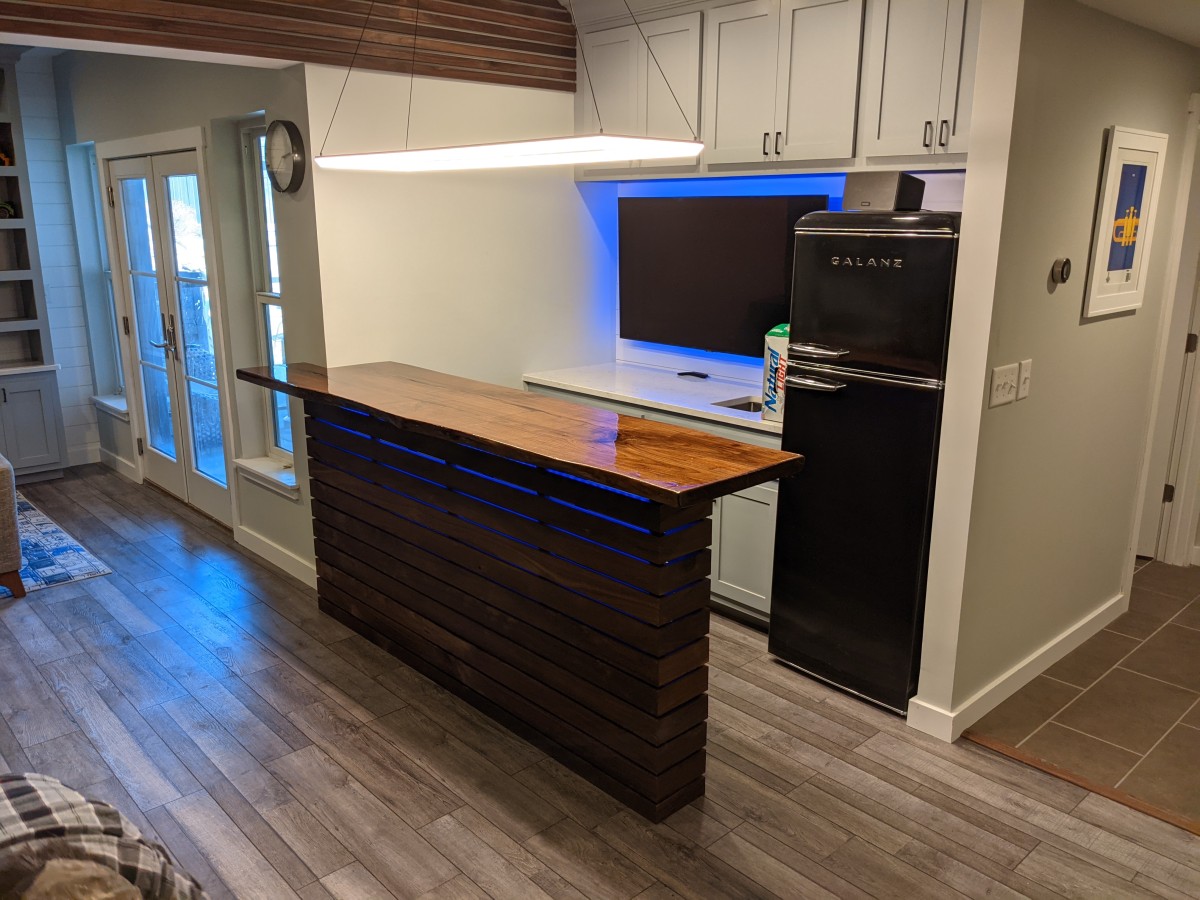 A basement bar is a fun project to get your hands on if you have that extra space. This customer took advantage of the nook in his basement by DIYing his own custom bar design. He bought three upper cabinets and two base cabinets and paired them with shaker doors for a simple, yet charming look. He custom sized them to fit perfectly in the space leaving enough room to add his extra refrigerator. After he got his cabinets in place, he decorated his homemade man cave by hanging a flat screen TV backlit with LED lights. The final touch was adding a freestanding island at the end of the recessed wall to level out the space and to complete his custom bar project!
---
Pantry Nook Storage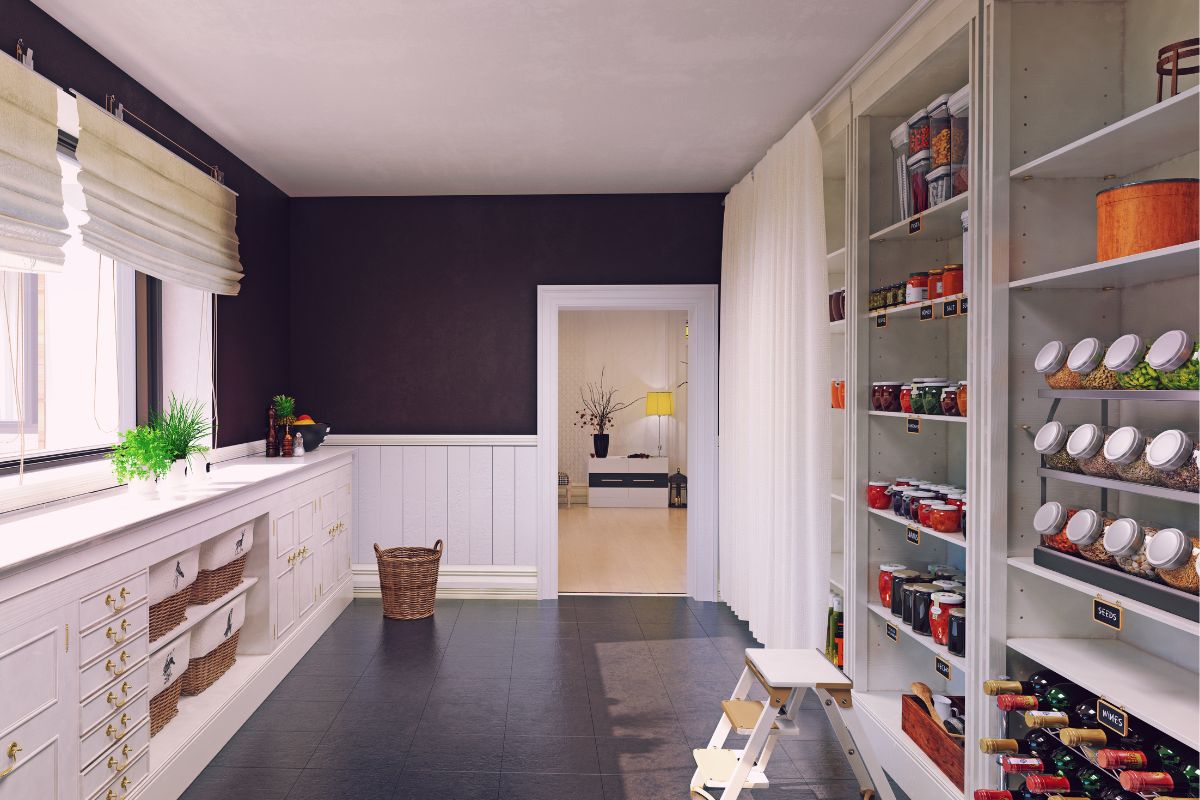 Who doesn't need extra storage space for food and kitchen essentials? Adding custom cabinets in that nook in your cooking space is a great way to utilize every inch of your kitchen. To optimize all of your pantry storage, choosing tall cabinets specifically CabinetNow's pantry cabinets are the perfect choice because you can customize how tall, wide, and the number of shelves you need.
---
Custom Entertainment Center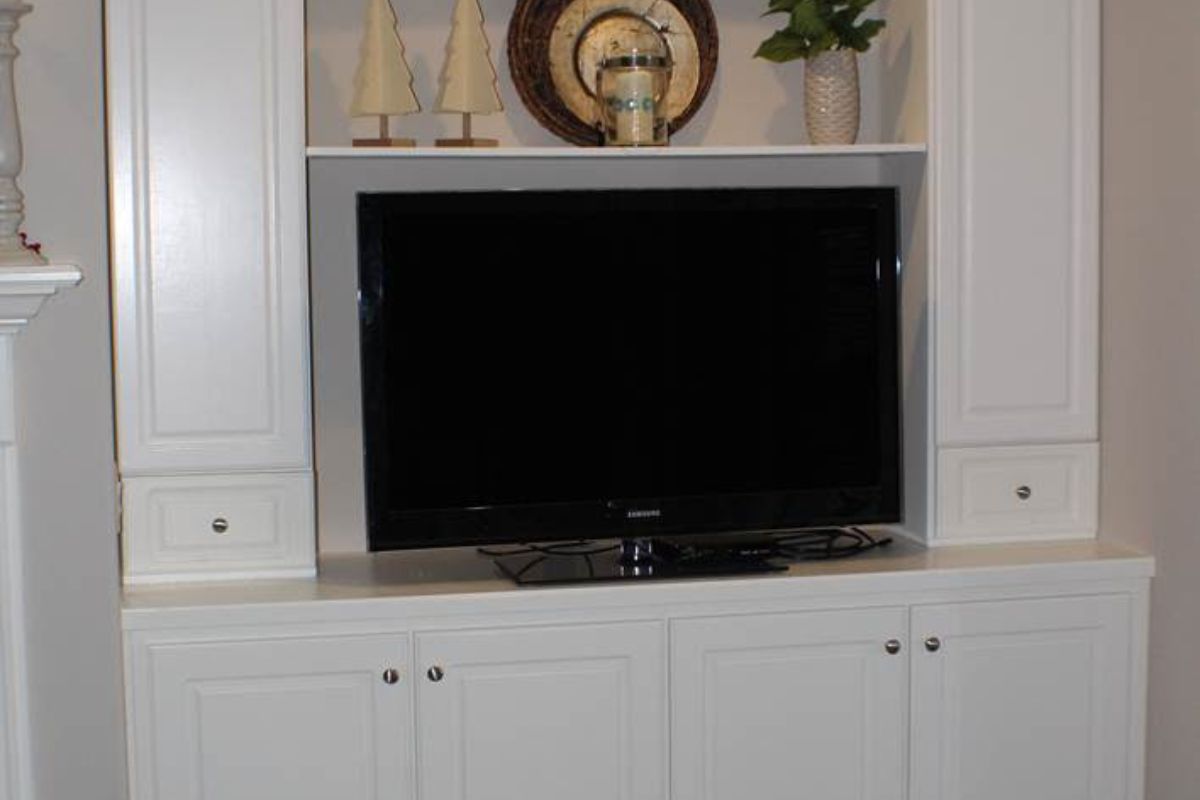 Homeowner, Pearl, wanted to utilize her recessed wall space for her living room by customizing her own entertainment center. She was able to DIY her TV cabinet by ordering CabinetNow's unfinished executive cabinet doors and painting them white herself for a more cost effective project. After taking her own measurements, choosing which style of door desired, and placing her order, she was able to save time and money by DYing. This simple project allowed her to custom build a classic entertainment center instead of having to choose standard size stock cabinets that would not fit her existing cabinets. All in all, the cabinets fit perfectly and were able to give her a classy chic design.
---
Floating Shelves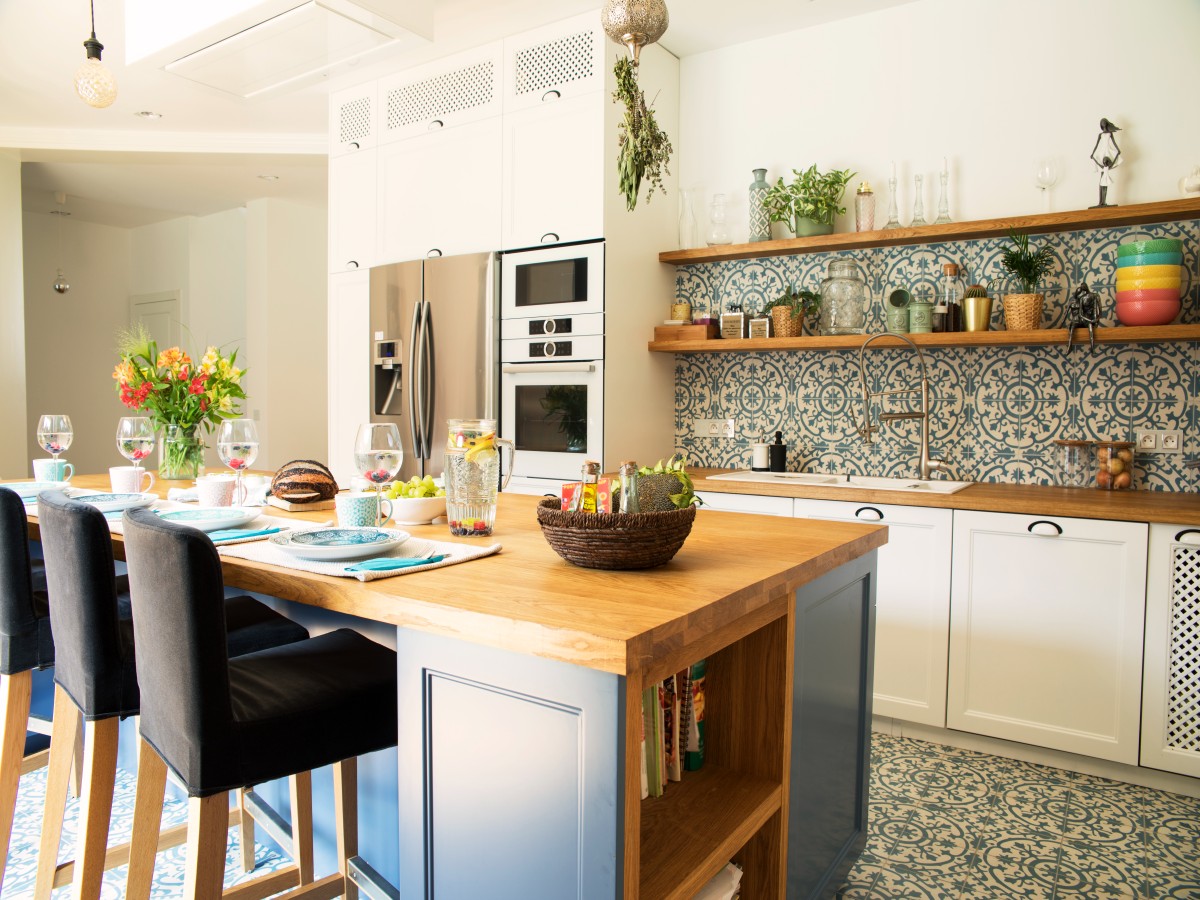 Contrary to filling your recessed wall with custom cabinets, another great option to use are floating shelves. They are a great cost efficient way to utilize the awkward wall to wall indention while being able to size it as you please with CabinetNow's custom floating shelves. Whether the nook is in your kitchen, hallway, or bedroom floating shelves have versatile use for creative decorating or functional purposes.
---
Custom Cabinets For Storage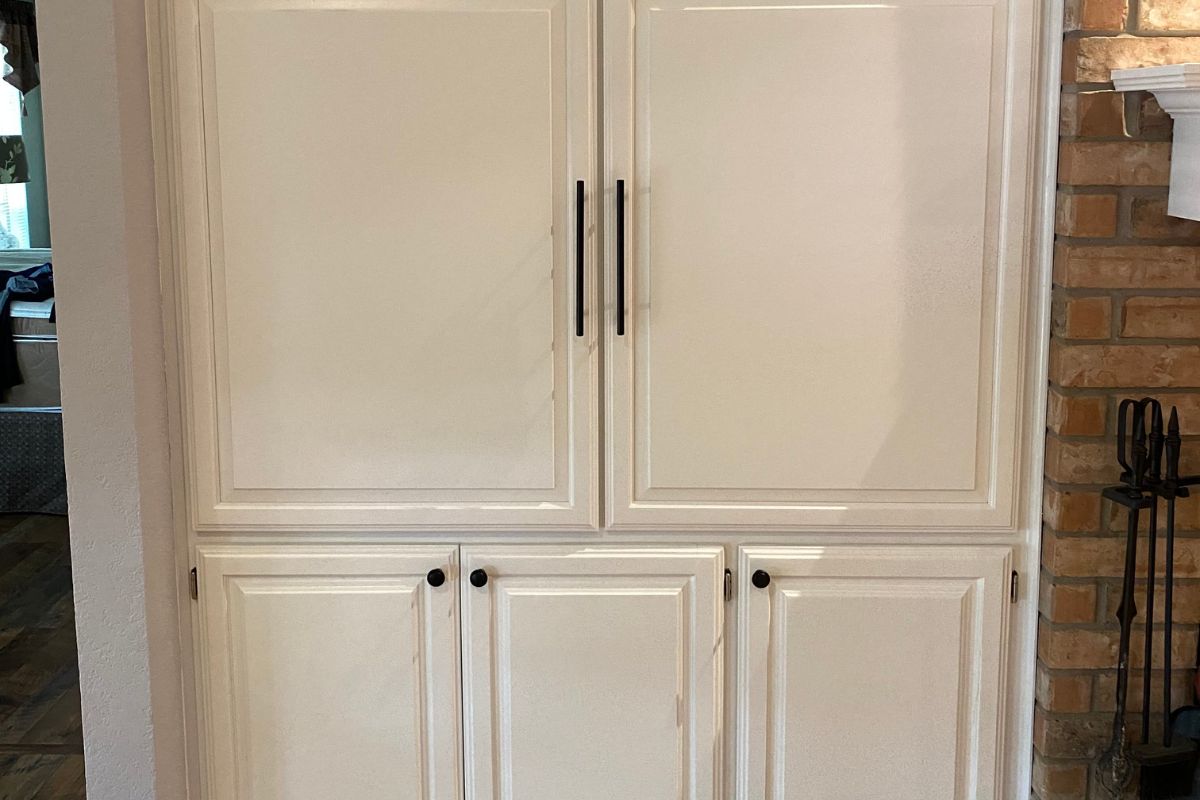 Having extra storage in general is a necessity for every home. Michael utilized his brick wall nook in the common room for supplementary storage. He purchased CabinetNow's unfinished eagle cabinet doors in custom sizes to be able to fit his existing cabinets. After purchasing his new cabinet doors, he was able to paint them a creamy white to match his existing cabinet boxes. The choice to DIY with custom cabinets gave his existing cabinets a refresh at an affordable price. The ivory cabinet doors, paired with matte black door knobs against his brick wall created a classy, yet cozy detail in his home. (insert quote) He said "The doors worked out great. Couldn't be happier. Thanks to CabinetNow for all your help with my project."
---
Open Bookcase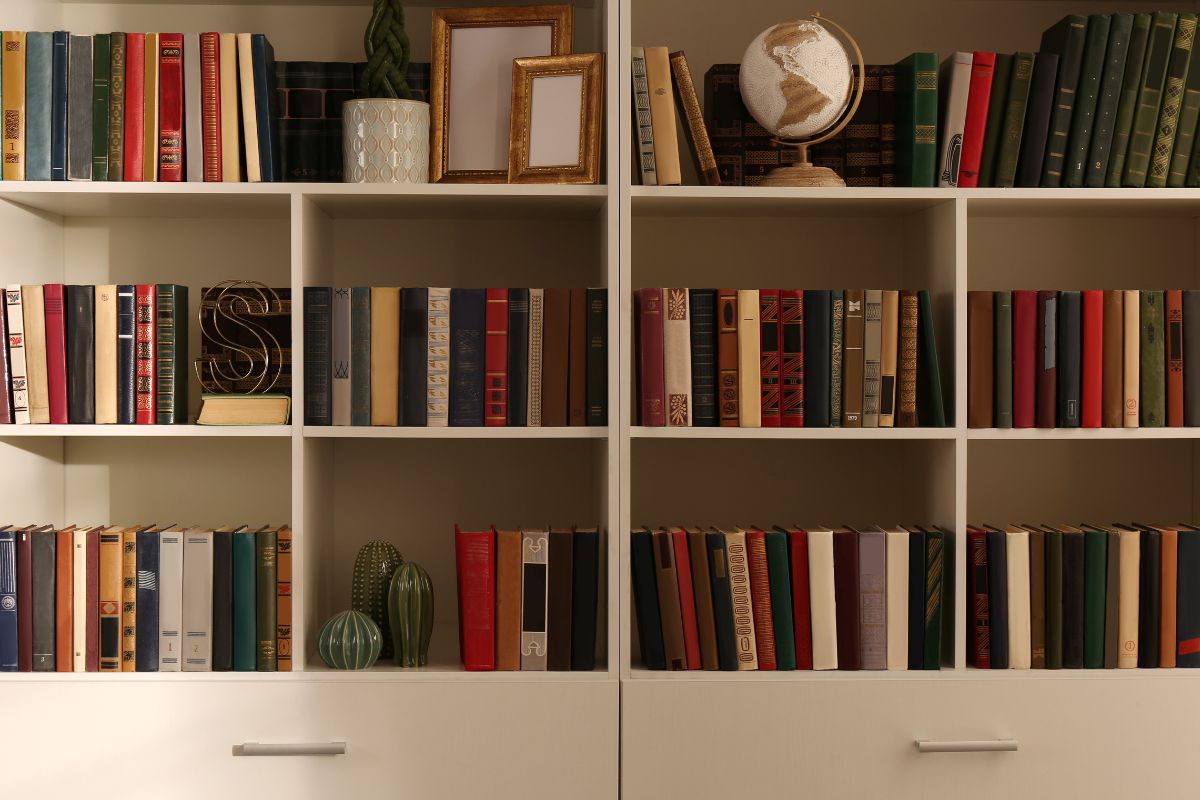 Bookshelves can add a timeless touch in any space. Whether you are a bookworm or just love the aesthetic detail it brings to a home, a bookcase can be versatile to fit your own unique taste.
For a recessed wall space, custom pantry cabinets are perfect for creating a bookshelf. With CabinetNow's custom pantry cabinets you can order them without doors and add extra shelving for a classic open bookcase look. The pantry cabinets can be painted for a personalized touch or stained over our stunning plywood choice of wood species for a rustic, classic bookshelf!
---
Wrapping Up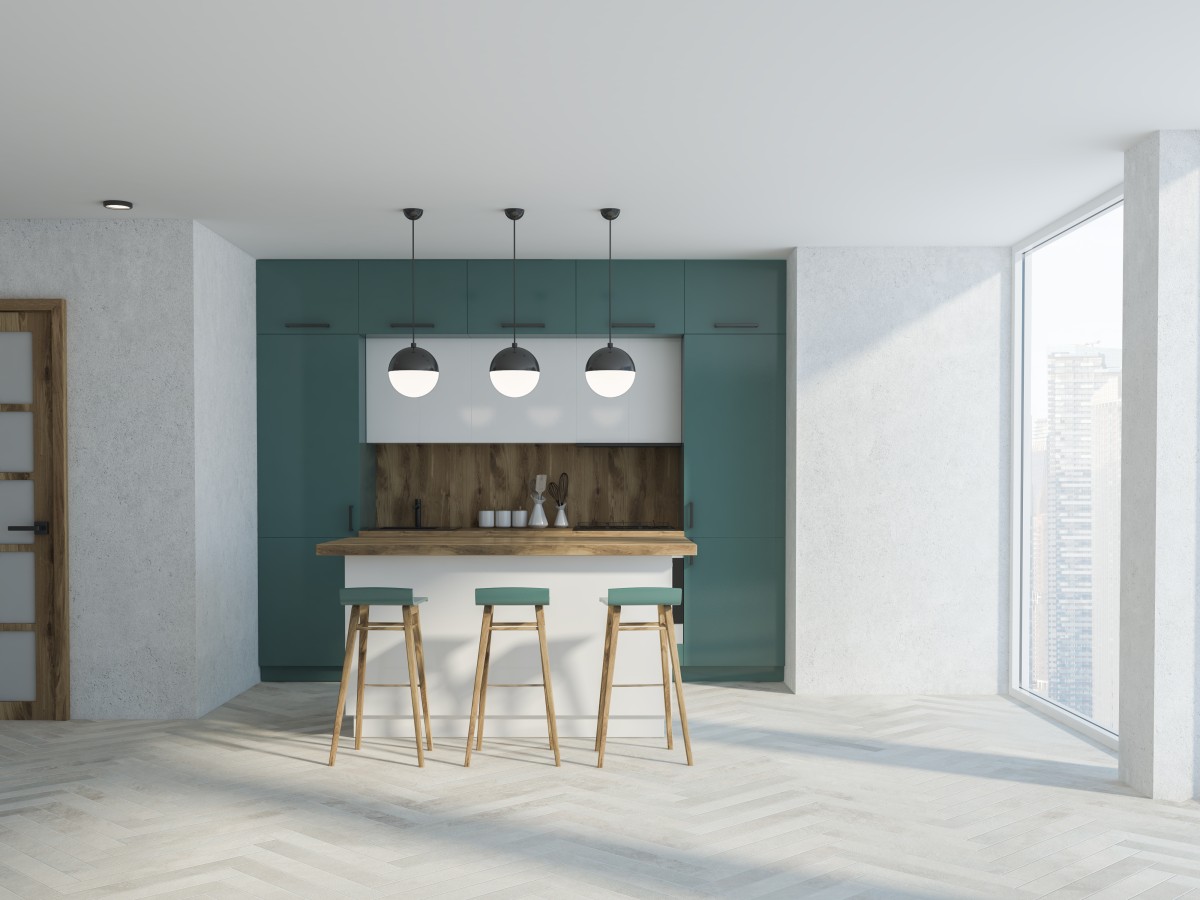 Home improvement projects can be versatile for everyone because each house is uniquely built. With CabinetNow, we pride ourselves on providing customers with custom sizes, material, and styles because we believe you should be able to create your dream home regardless of nooks and crannies.
If you are ready to start ordering or if you need assistance, please feel free to call us at 1-855-669-5222 or send us an email at info@cabinetnow.com. Our team of cabinet experts is here to help with everything from measuring to ordering.