Should You Order Replacement Cabinet Doors for Your Kitchen?
An updated kitchen can significantly boost the value of your home. Unfortunately, a complete kitchen remodel can easily come with a five-figure price tag. There are several ways to achieve the high-end look you desire with some cost-saving hacks. One way to completely transform your kitchen is by refacing your cabinets with replacement cabinet doors.
---
The High Cost of Kitchen Remodels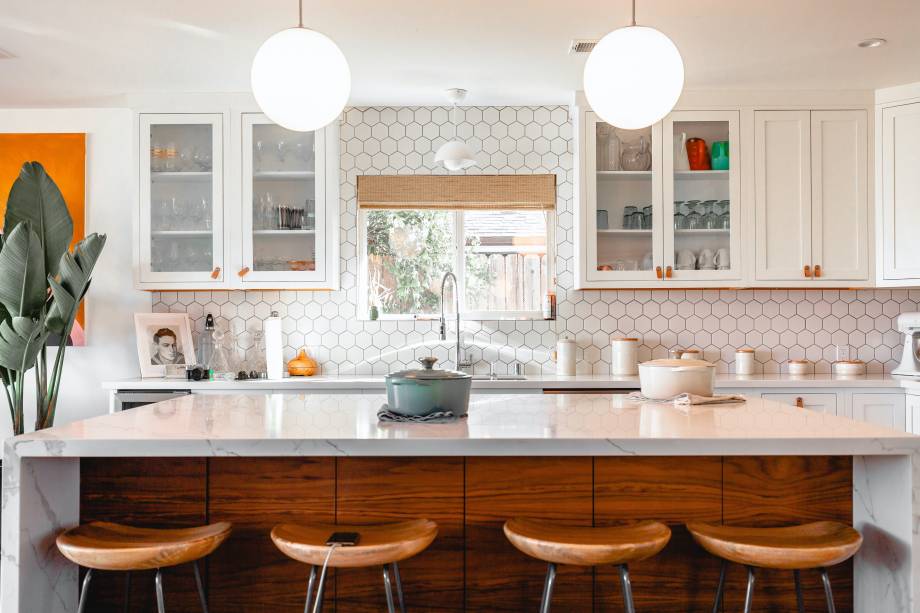 Planning your kitchen remodel budget is a great way to see where you can allot your money. You can expect your remodel cost breakdown to mirror the following:
Plumbing: If new plumbing is required, the cost can range from $200 to more than $3,000 depending on the work required. If you plan to rearrange your layout, this can easily triple your cost.
Appliances: Prices can range from $100 to $5,000 for each item. These include dishwashers, refrigerators, microwaves, and ovens.
Lighting: Lighting updates can cost around $500 to more than $2,000. These projects include adding recessed lighting and under-cabinet lights.
Flooring: Depending on the square footage required and the type of materials, floor projects can range from $1,000 to more than $4,000.
Storage: Completely new cabinetry can be a major cost burden to your budget. Cabinet projects can range from $2,000 to more than $30,000.
To make the most of your budget, finding ways to cut down cabinetry costs is an obvious strategy.
---
The Benefits of Replacement Cabinet Doors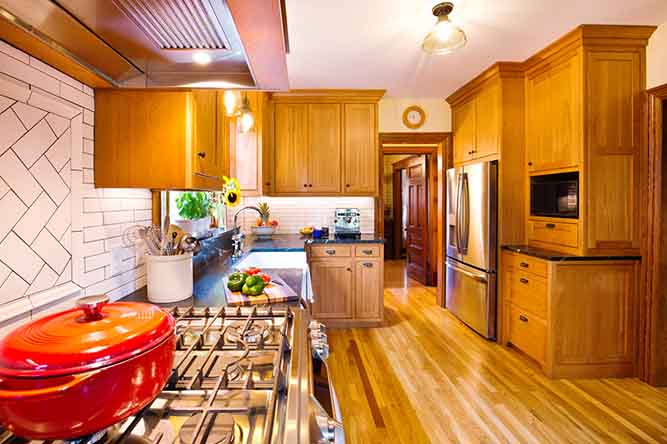 If you do not plan on doing a layout upheaval in your kitchen, ordering replacement cabinet doors is an excellent way to update your kitchen without exhausting your bank account. The benefits of refacing your cabinets rather than replacing them include:
Decreased Cost: Rather than ordering entire cabinet sets, refacing cabinet doors to freshen up your storage units can save you tons of money.
Customizations: You can replace your doors with a variety of styles, such as wood and glass. You can even upgrade your doors by selecting thicker and more durable doors than your current ones. Refacing allows you to achieve a unique look for your kitchen.
Do-It-Yourself: Ordering replacement cabinet doors gives you the opportunity to self-install your doors, rather than having to hire a contractor.
---
Considerations When You Decide To Reface Your Cabinets
Before you order, measuring your cabinets is essential. Always measure the width and height of each opening twice for accuracy. You will also need to account for the overlay, or distance the door goes past the cabinet box, if you choose an overlay style. When you order your cabinets, you can decide if you want half or full overlay or an inset style.
Next, think about the materials and design you want. Some materials to consider include laminate and MDF, which can be cheaper than hardwood. You can even save more money by opting to remove doors from some cabinets altogether for an exposed shelving look.
---
The Best Place To Order Replacement Cabinet Doors
At CabinetNow, we have been satisfying our customers since 2008. If you need assistance with ordering your replacement cabinet doors, contact us to speak with our dedicated sales team. We can help you choose the right door panel style, materials, and much more.
If you are ready to start ordering or if you need assistance, please feel free to call us at 1-855-669-5222 or send us an email at info@cabinetnow.com. Our team of cabinet experts is here to help with everything from measuring to ordering.