Before diving into how to properly remove cabinet doors, it's important to understand that there are a few reasons why you might want to take on a project like this. Some people remove cabinet doors to refinish them due to damage and the normal effects of aging. Others may remove their cabinet doors to replace them altogether. Another reason some people decide to remove the doors on their upper cabinets is to make their kitchens appear larger with open shelving. Additional, you can remove you cabinet doors to upgrade them to glass front cabinet doors.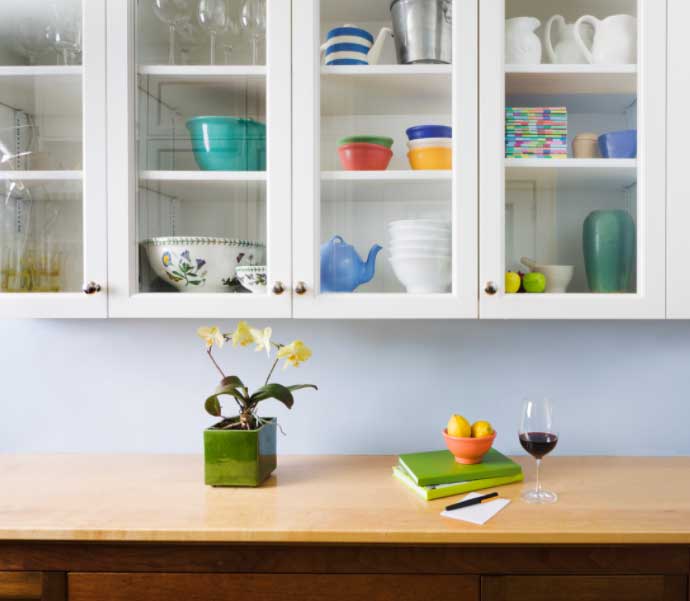 Whatever your reason for taking your cabinet doors off, there are a few tricks to keep in mind when you get started. These tips will help you get your cabinet doors off without causing damage.
---
Tips for Removing Cabinet Doors Without Damaging Them
Safely taking off your cabinet doors requires more effort than just removing a few screws. It is easier than you might think to accidentally damage the doors or the cabinet boxes if you aren't careful. Here are some tips for removing cabinet doors without damaging them:
Remove all the screws from the bottoms of the hinges first. Remove the top screws last. If the top screws are removed first, the weight of the entire cabinet will hang unnaturally against the lower screw and will pull the screw forcefully away from the cabinet box, which could damage the screw, cabinet box, or cabinet door.
Keep all screws properly labeled for the cabinets to which they belong. Mixing up the screws when removing cabinet doors may mean the screws will not fit properly into the holes when you rehang new cabinet doors. To easily organize screws, place them in plastic bags and tape them to the back of the corresponding cabinet to which they belong.
Have someone support the weight of the cabinet door when you remove the last screw. This will help you avoid accidentally dropping and damaging the door. It is especially important to have someone help you if you are dealing with heavy cabinet doors.
If you are replacing your current cabinet doors with new doors, carefully measure to ensure your new doors match your cabinet boxes perfectly. This will ensure your DIY project goes smoothly and you don't run into a frustrating (and costly) mistake due to sizing issues.
---
Get What You Need for Removing Cabinet Doors Today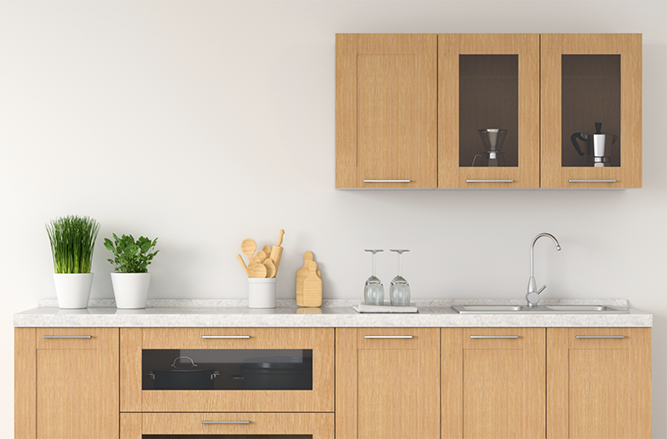 If you're thinking about removing cabinet doors and replacing them with new doors, you can get the doors and boxes you need from CabinetNow.com. We have a wide selection of cabinet door types and sizes. Feel free to order a sample today so you can see our quality products in person before placing your final order.
If you are struggling with getting started, or you have a list and are ready to talk style and material, feel free to give us a call at 1-855-669-5222 or an email to info@cabinetnow.com. Our well-trained sales staff can help you with everything from measuring to ordering.