You don't have to look hard before you will start seeing Shaker cabinets advertised on cabinetry shops. The reason why this style of cabinet door is so recognizable and ubiquitous is that it is one of the most popular cabinet doors on the market today. In fact, it is one of our top 10 sellers on CabinetNow!
But, many people may not know exactly what it is that makes a Shaker a Shaker, or why this style has enjoyed so much popularity. In this blog, we are going to take a look at the Shaker cabinet, its history, and why it has remained a staple for interior design for over two centuries.
---
How are Shaker Cabinet Doors Made?
The Shaker cabinet is designed to highlight the strength of its construction. Our solid wood Shaker Doors are constructed from 5 pieces: 2 Stiles (vertical frame pieces), 2 rails (horizontal frame pieces), and a center panel. The rails fit between the stiles at a 90-degree angle to secure the panel in place.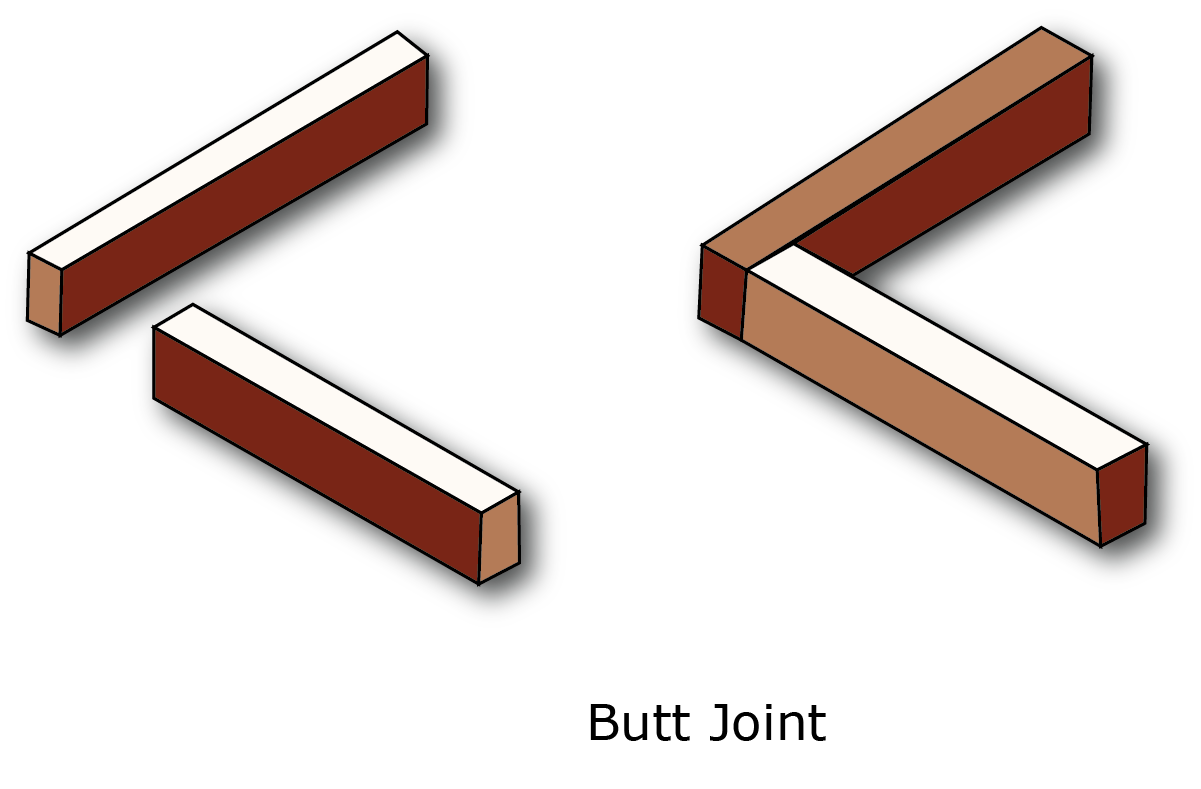 This style of cabinet door construction is known as cope-and-stick or a butt joint. This construction provides a solid foundation that can support both traditional designs and trendy styles alike. These cabinets also tend to work best with more minimalistic designs that highlight the sharp, clean lines created by the Shaker cabinet doors and drawer fronts.
---
How Shaker Cabinets Got Their Name
According to Nicholas Vincent who works in the American Wing of the MET, the Shaker cabinet door is named for the religious community The United Society of Believers in Christ's Second Appearing. This group was most commonly referred to as "Shaker" and came to America in the late 18th century.
The Shakers came from Manchester in the United Kingdom where they were originally a part of the Quaker community. After an eschatological disagreement within the group, a small portion left to create their own religious community in colonial America.
The goal of this new community was to create a heaven-on-earth that was separated from the secular world. The guiding principles along with their religious convictions were focused on living honest lives there were minimalist in terms of positions and consumption. The success of their craftsmanship is a testament to their commitment to these principles, as Shaker-style furniture hides nothing and shows only quality.
---
Are Shaker Cabinets Still an On-Trend Style?
As mentioned in the introduction, Shaker cabinets have been a staple of interior design for over 200 years. One reason for this is the Shaker style can easily be adapted to fit a variety of kitchen designs. This means you are not limited to traditional or modern designs, meaning the sky is the limit for the Shaker cabinet door.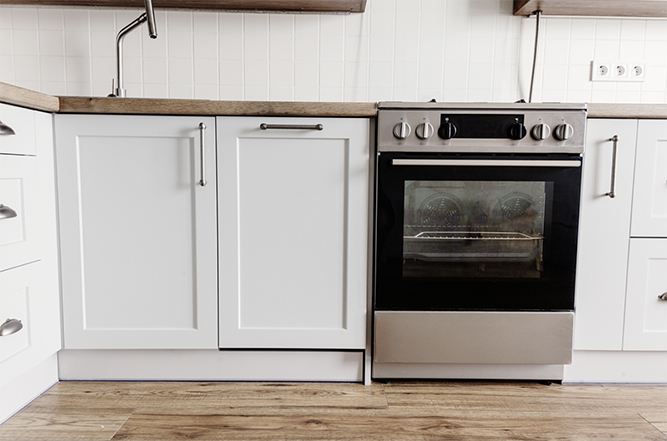 For example, you will still find many kitchens that use a traditional approach with the Shaker for an incredible outcome. This approach pays homage to the Shaker community by using high-quality materials and minimal detailing. With our select grade wood species, a stain finish can be used to highlight the natural beauty of the wood, while also protecting the surfaces.
On the other hand, for those interested in more modern styles, you will like opt for a painted finish on your Shaker cabinet doors. Colors that pop have been trending in recent years, as has two-tone kitchen design. Try pairing a bright white shaker above a trendy sage green for a fresh, stylish look.
---
8 Creative Upgrades for Shaker Cabinets
The best part about the simplicity of the Shaker cabinet design is that it opens the door to lots of DIY upgrades. These project vary in cost and difficulty and a few we can even do for you, such as cut your doors for glass or paint them. Check out this list of 8 DIY projects you can do to upgrade your Shaker cabinets: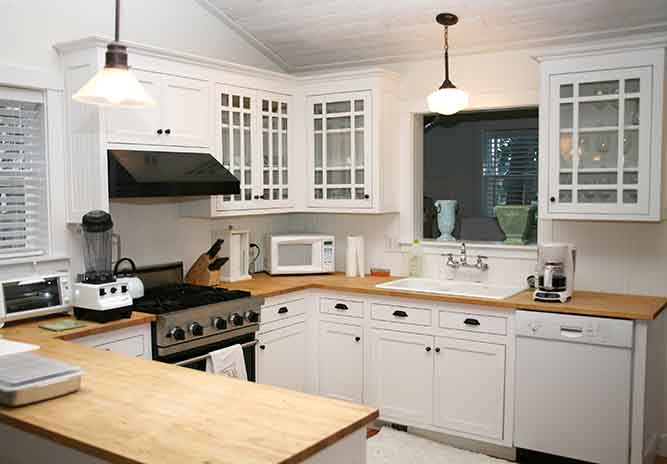 Ornate Shaker: While the Shaker is known for minimalism, you can create inventive new kitchen designs by going ornate with your shaker doors. This may mean brighter hardware, adding detailing to the edging, or even adding some applied moldings. This type of outside-the-box thinking is a great way to create spaces that are instantly engaging.
Glass Front Shaker Cabinets: Glass panel cabinet doors can be a great addition to any kitchen design concept. They are a great way to help open the space and to add depth. At CabinetNow, we can cut your new or replacement cabinet doors for glass. We also offer French lites that can be installed for added style.
Dishwasher and Refrigerator Coverings: A great way to amplify your kitchen design is to include coverings for your major kitchen appliances. This will help create a sense of unity in your space. Many modern appliances have removable front covers to make this project even easier!
Opt For Two-Tone: As mentioned above, a two-tone paint job can be a great way to create a stunning modern or transitional space. Plus, this design also offers unique benefits to homeowners. For those with smaller kitchens, painting the base cabinets a darker color than the wall cabinets can actually make your space feel larger. Conversely, if your kitchen feels too open, painting your wall cabinets the darker color can help your kitchen feel more grounded.
Bead board for Interest: Adding a bead board panel can be a great way to introduce a more subtle style into your kitchen. You can insert the bead board yourself, or choose our Camden Cabinet Door, which is a Shaker a bead board like design.
Add Some Paint: The white-painted Shaker cabinet will likely be around forever. The clean, flat lines of the Shaker design make it a great canvas for painting, no matter the color.
Matte Black Hardware and White Paint: Pairing bright white paint with matte black hardware is a great way to create a stunning minimalist kitchen. The stark contrast of color reflects and enhances the straight-line design.
Open Shelving: Continue the minimalist look and feel by opting for open shelving along with shaker cabinets in your kitchen. Hanging open shelves above your base cabinets can be a great way to keep your design feeling open and they are great for minimalist design.
---
Final Thoughts on Shaker Cabinet Doors
From the 18th century to today, Shaker cabinets have been a great choice for a variety of kitchen designs. This incredible feat is due to the designs ability to adapt and work with new trends and styles. One great example of this is our Modern Thermofoil Series.
Thermofoil is a vinyl laminate that is heated and pressurized onto a medium-density fiberboard (MDF) core. This material can be made in a wide variety of colors and textures, which makes it ideal for modern designers. The Modern Thermofoil Series recreates the icon Shaker design using trendy thermofoil colors and textures.
If you are ready to start ordering or if you need assistance, please feel free to call us at 1-855-669-5222 or send us an email at info@cabinetnow.com. Our team of cabinet experts is here to help with everything from measuring to ordering.