New cabinet doors are one of the fastest ways to instantly change the look and feel of your kitchen design. Many people don't know that you can replace just the cabinet doors on your kitchen cabinets, which is a great way to get a fresh, remodeled look without a major price tag. Replacing just your cabinet doors, also known as cabinet refacing, can be a quick DIY project for most homeowners.
The best part about replacing just your cabinet doors is that it is cheaper than replacing the whole cabinet. In fact, you may also be able to reuse your existing hardware to further the savings. If you are ready to get started with creating your new kitchen design, head over to your cabinet and open them up.
---
Cost to Replace Cabinet Doors
The first step to refacing your kitchen cabinet doors is to ensure that your cabinet boxes are all in good condition. Take a look inside your base cabinets and wall cabinets. Look for any water damage, mold, or structural concerns. Once you have made sure that your cabinet boxes are still in good condition, you can begin the exciting process of planning for new cabinet doors.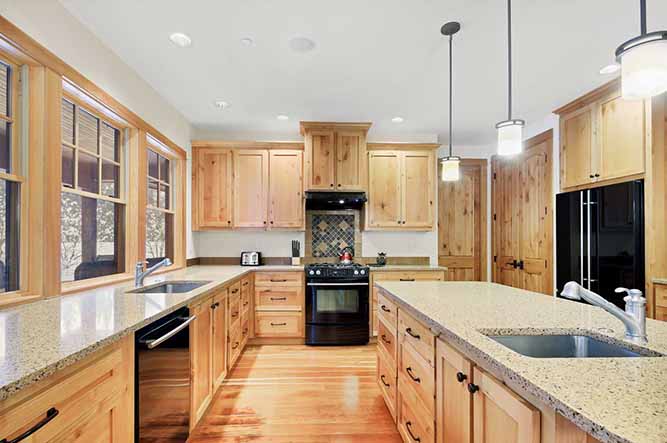 The first decision you will need to make is what material do you want to use for the construction of your new cabinet doors. There are a wide variety of materials used to craft kitchen cabinet doors, so finding the right choice for you might take a little research. One of the biggest factors when it comes to choosing your material will likely be the cost.
Solid Wood Options: Solid wood can be one of the more expensive options depending current price of lumber and wood species used. However, solid wood cabinetry tends to have the highest ROI, or return on investment, of the materials discussed here. We offer a variety of wood species along with custom sizing so that everyone can create the kitchen design of their dreams.
Thermofoil: Thermofoil is a vinyl laminate that is heated and pressurized onto an MDF, or medium-density fiberboard, core. Thermofoil is available in a wide variety of colors and textures, so it can accommodate nearly any kitchen design aesthetic. Thermofoil cabinet doors also arrive fully finished, so you don't have to worry about purchasing any painting or staining supplies.
Medium-Density Fiberboard (MDF): MDF, or medium-density fiberboard, is an engineered composite wood that is used for a variety of projects. MDF has quickly become one of the most sought-after building materials because it is both cost-effective and versatile.
---
Sizing Your Replacement Cabinet Doors
Once you have picked out your material and door style, you will need to size your cabinet doors. Sizing kitchen cabinet doors is a simple task if you have done it before, but if not you may need some guidance. If you are ordering your new cabinet doors to be identical to your existing doors, then sizing your new doors will be easy. Simply measure your existing cabinet doors from outside edge to outside and record the measurements to the nearest 1/8th of an inch.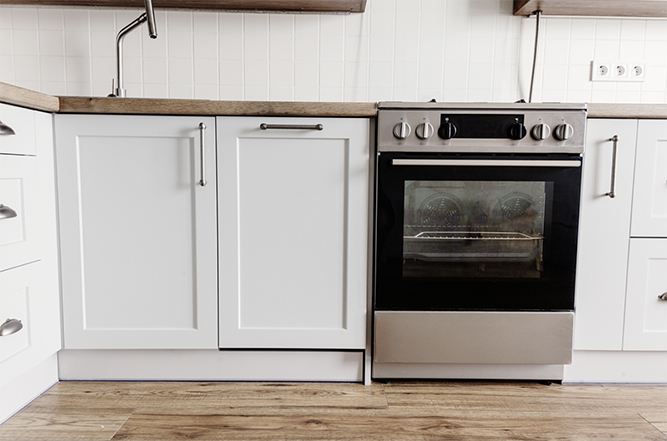 If you don't have existing doors to measure, you will need to do some math. The first step is to measure the cabinet box opening that you intend to cover. It is important to measure twice and record these measurements to the nearest 1/8th of an inch in "width x height" format. Then, you will need to decide if you want a full overlay, partial overlay, or inset installation.
Full Overlay: If you have a frameless or face frame cabinet box, then you can opt for a full overlay. A full overlay is when your cabinet doors completely cover the frame of the cabinet box.
Partial Overlay: If you have a framed cabinet box, then you can opt for a partial overlay for your cabinet doors. In a partial overlay installation, your cabinet doors will only cover some of the box's frame, leaving some of the cabinet box's frame exposed.
Inset: For those with framed cabinet boxes, you can opt for inset installation. This means your cabinet door will fit inside the cabinet box opening and be flush with the box's frame.
Once you decide on installation, you can finish sizing your new cabinet doors. For example, if you want a partial overlay of ½" on all four sides and you have a cabinet box opening of 10" x 10", then you will need to add 1" to the width and height of the cabinet door. This means that you will need to order your new cabinet doors at 11" x 11".
---
Hinges and Hardware for Cabinet Doors
Another consideration you will need to make while refacing your cabinets is hardware. At CabinetNow, we are able to pre-bore your cabinet doors for European and compact conceal style hinges. These hinges go inside the cabinet box for a sleek hidden look. However, these hinges do take up space in the cabinet box, so you should be sure to check with the manufacturer of the hinge for any required clearances.
If your replacement cabinet doors are the same size are your existing doors, then it is likely that you will be able to reuse your current hinges. However, you should verify that the size, overlay, and hinges that you plan to order will all work as expected. Additionally, you will need to source any cabinet knobs or pulls if you plan on installing new hardware.
---
Finishing Up
Refacing your cabinets, or replacing just your cabinet doors, is a great DIY project that can completely change the feel of your kitchen. In addition to the aesthetic benefit, replacing your kitchen cabinet doors can also have a positive impact on the value of your home. The best part is that this DIY project can be accomplished by many homeowners!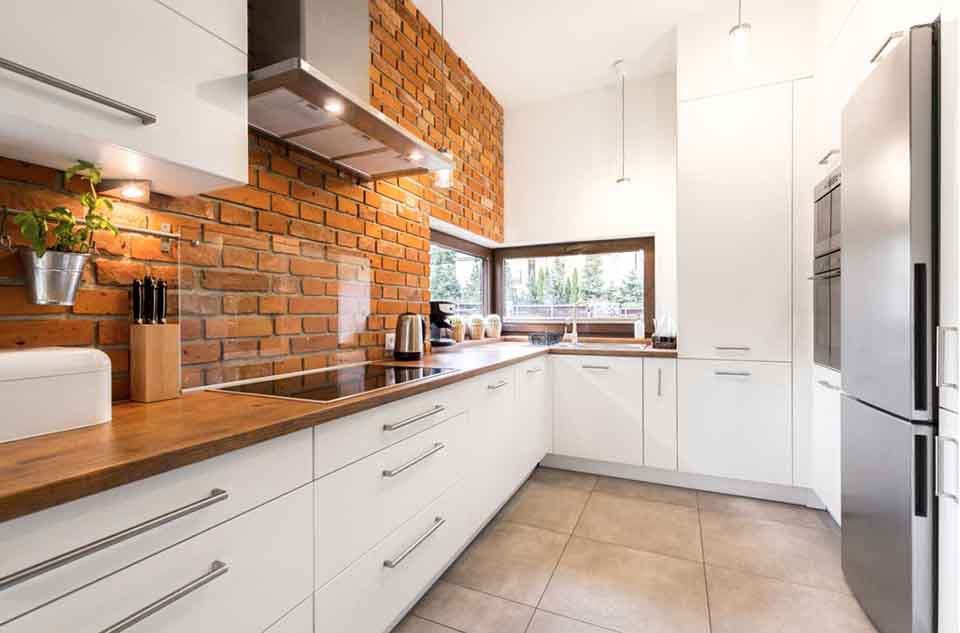 If you are ready to start ordering or if you need assistance, please feel free to call us at 1-855-669-5222 or send us an email at info@cabinetnow.com. Our team of cabinet experts is here to help with everything from measuring to ordering.