Contractor Spotlight: Chris Y. with Two Eleven Woodwork and Design
Getting the opportunity to speak with our contractor clients and learn more about their businesses is always exciting. Recently, we published a story on Ryan P. with the Painting Craftsmen about their business and about refinishing kitchen cabinets. This week, we had the opportunity to speak with Chris Y. over at Two Eleven Woodwork.
With the arrival of fall, many of us are getting cozy and looking forward to the pumpkin patches and spiced drinks. One great way to spend chilly nights is enjoying a book or movie in front of the fireplace. When I spoke with Chris this week, he shared some stunning fireplace projects they recently installed. In this blog, we are going to check out the work Chris is doing for his clients.
---
First Steps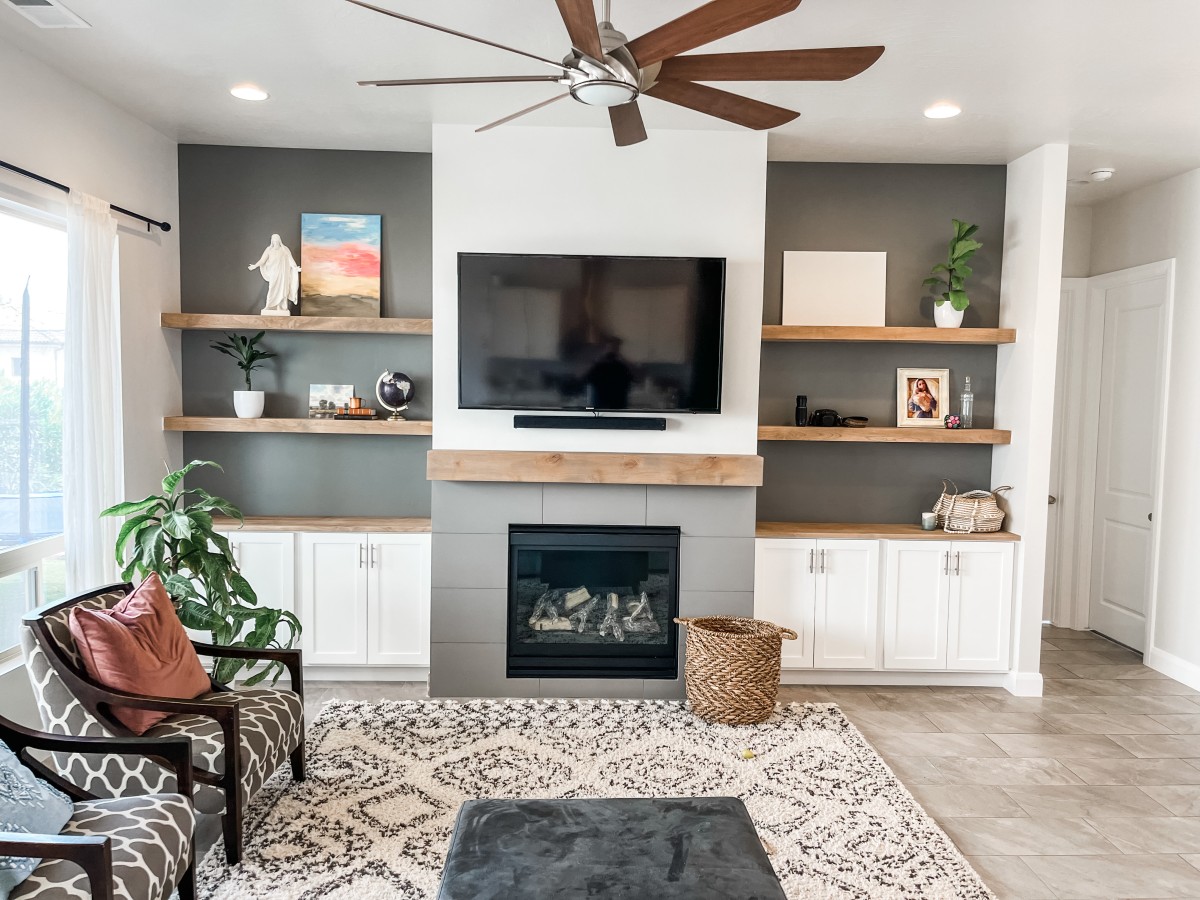 Floating Shelves with Shaker Cabinet Doors
Chris told me when he first got his company running about 2 years ago that they were taking a wide variety of projects from clients. This approach is a difficult one, as it can have you moving in many different directions at the same time. As the business grew, Chris began to narrow the scope of the project they would take to ones that they had expertise in. Now, the company strives to provide unparalleled quality in its niche.
And so, when starting a new job the first step is to have a meeting with the prospective client. This initial meeting is where the client is able to share their vision and inspiration for the project, and the meeting gives Chris the opportunity to set the expectations for the project.
Trust the Process

Beautiful Bright White
One thing Chris told me that he always likes to go over with the client is that they need to trust the process. If you are new to home improvement, you might not be familiar with how projects look when in progress. As you plan your project, you likely will see countless before and after pictures. However, people don't often share what the project looks like in the middle. And so, it is important to trust the experts and have faith in the process!
---
Working with CabinetNow
Earlier this year, Chris was in a bit of a time crunch. He had a few projects that he needed to get moving on, but was running out of time. That is when he found CabinetNow. He found us searching online and thought he would give us a chance.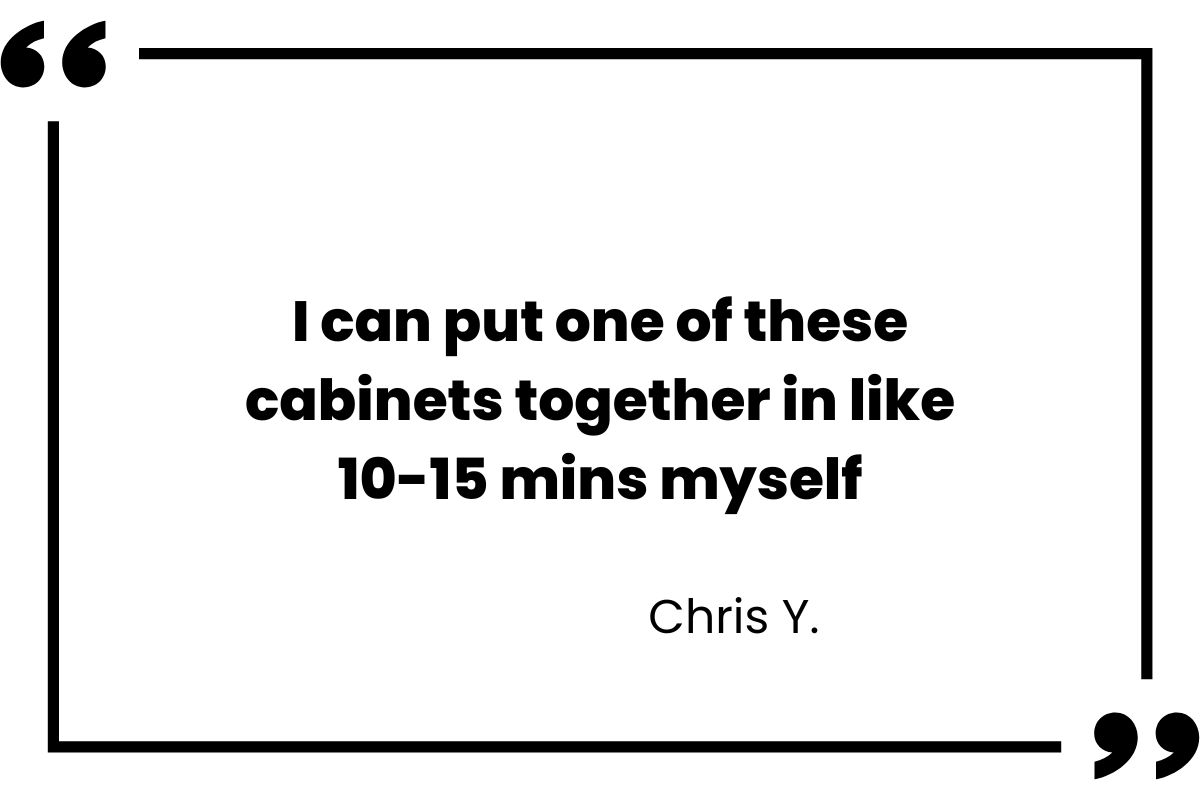 He told me that his first experience with us went so well that we are now a part of his process. Chris told me that his company has found lots of success creating feature walls, which often feature things like custom cabinets, electric fireplaces, and floating shelves. He uses our cabinets to bookend the fireplaces, as you can see from the stunning after-photos Chris provided.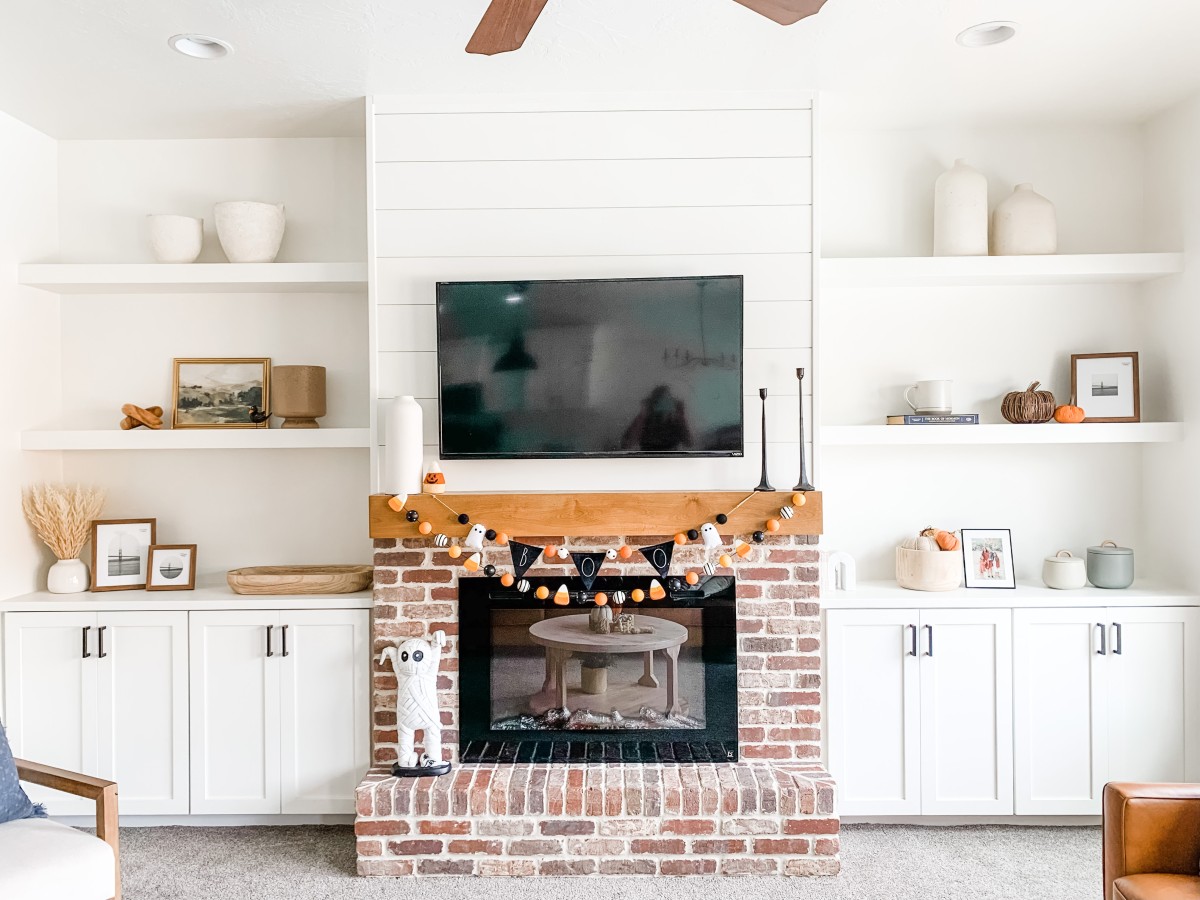 Halloween Ready!
Since our cabinet boxes can be produced to the exact size his client needs for the space, they help to make sure there is no wasted space. Plus, Chris told me the assembly process for the boxes is quick and easy, which helps him get projects done on time and keeps his clients satisfied. In fact, Chris told me it only takes him 10 to 15 minutes to assemble one of our cabinet boxes!
Stunning Results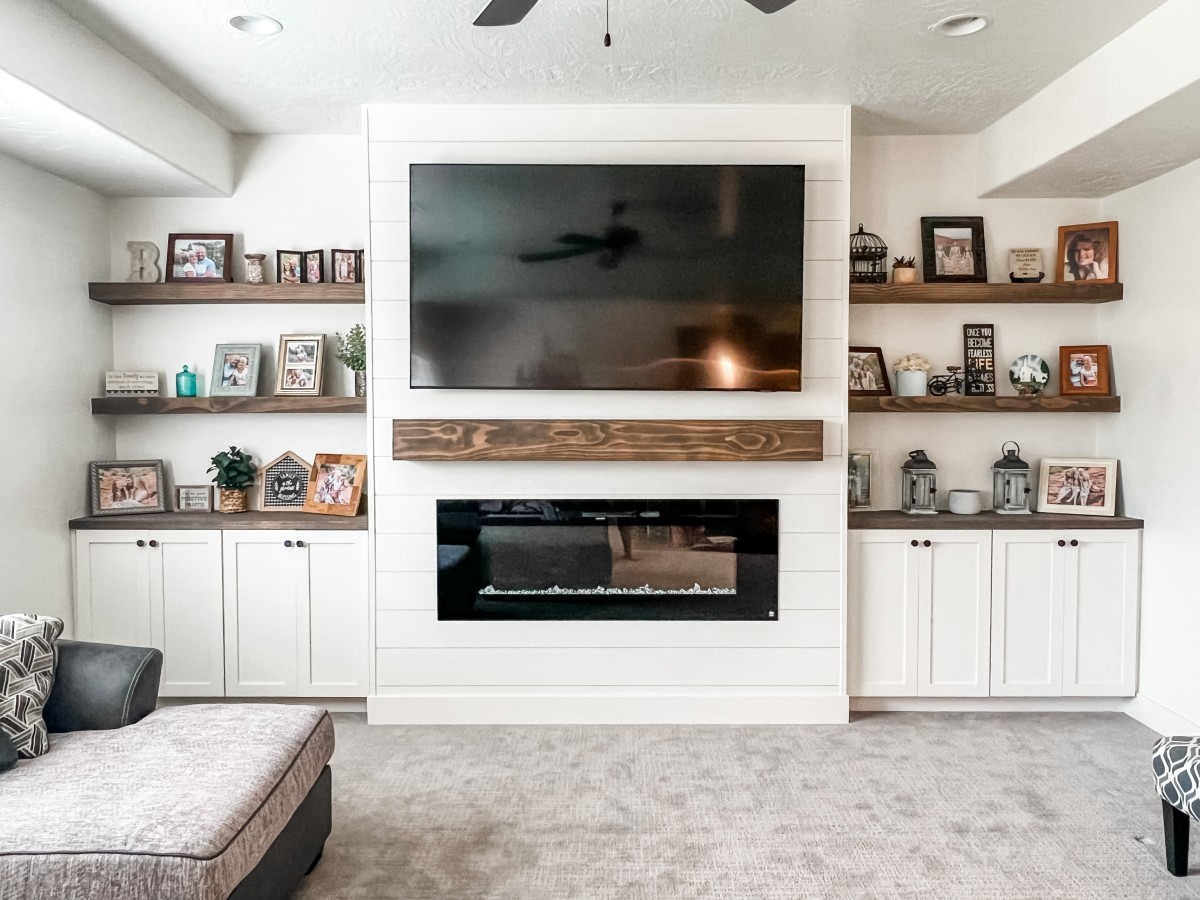 Trendy Wood Grain Accents
As you can see from the pictures here, which were provided by Chris, and the ones on Two Eleven Woodwork and Design's Instagram page, the results are incredible. He told me that many of his clients have been requesting shaker-style cabinet doors. Shaker cabinet doors have been very popular for more than 100 years, and they are a constant favorite on our site. The shaker design creates strong horizontal and vertical lines in the space, which provide an attractive structure. These doors are great for more traditional designs and contemporary ones alike.
To learn more about the rich history of the shaker cabinet door, check out our article on the topic!
---
Finishing Up
The work Chris and Two Eleven Woodwork and Design are doing is fantastic, and we are thrilled to get to be a part of it. To learn more about Two Eleven Woodwork and Design, head over to their Instagram page and their Pinterest profile. Both are filled with pictures of stunning work that are sure to inspire you in your next project!
If you are in need of cabinets or assistance, please feel free to call us at 1-855-669-5222 or send us an email at info@cabinetnow.com. Our team of cabinet experts is here to help with everything from measuring to ordering.