Premium Grade Plywood Cabinet Boxes
A question we get asked a lot is how are our custom cabinet boxes made. Cabinet boxes can be made from a variety of materials, and knowing how yours are made is crucial to upkeep. Ordering custom cabinets online can come with many questions including what type of wood is used and how they will arrive. And so, we have crafted this guide to help you understand all you need to know about cabinet boxes, their construction, and what makes our cabinet boxes different from the rest.
Table of Contents:
---
Premium Grade Custom Plywood Cabinet Boxes at CabinetNow
At CabinetNow, we offer premium plywood cabinet boxes made for home improvement projects to ensure durability and longevity. Each cabinet box style has precisely measured, pre-sliced plywood that arrives ready to assemble. We value high-quality cabinet-grade plywood which is why CabinetNow uses American-made, formaldehyde-free domestic PureBond plywood. This premium plywood is produced using a veneer core and grades of up to A1. Plus, each cabinet box is sanded with a grit of 220, so they are ready to be finished once assembled.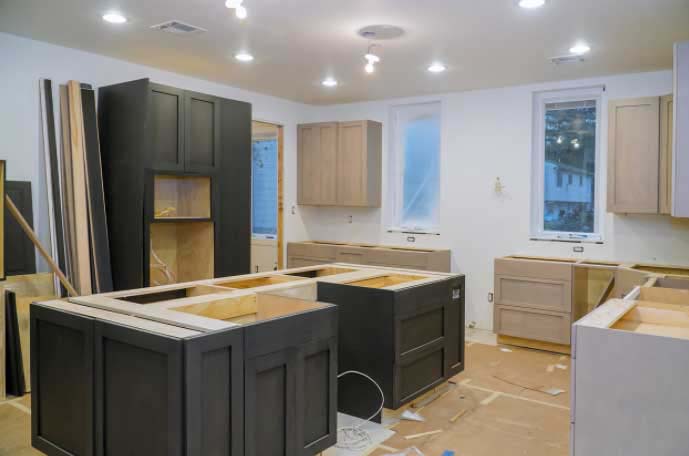 There are eight wood species you can choose from for our custom cabinet boxes: alder, hickory, cherry, silver maple, maple, walnut, red oak, and white oak select. The sides, tops, bottoms, and backs are designed from our formaldehyde-free, cabinet-grade plywood and mixed with a composite material of whichever wood species you choose. The face frames are solid hardwood so whichever wood species you choose will be used for the face frame.
The majority of our pre-cut, RTA plywood cabinet boxes are constructed using stiles, rails, and toe kicks. Additionally, you can customize our cabinet boxes to include extra shelving and drawers depending on your preference.
---
Buying Raw Plywood vs. Purchasing Our DIY Boxes - The Value of Precut
You can purchase raw plywood sheets and cut and assemble them yourself. If you look on Google, you can find many different outlets to purchase raw sheets of plywood, including Amazon for an inexpensive price. Although, there are many factors to consider before choosing this route including what kind of plywood it is, how thick, what core is used, what type of grade, whether it was engineered with formaldehyde, and what type of finish you want.
Starting from scratch requires you to be very precise when measuring out each sheet of plywood to form into a cabinet box. Many times, companies selling sheets of plywood do not provide every piece of information needed and instead place the burden of research on the consumer. Additionally, unless you are taking the DIY route, you will also need to hire a contractor for the assembly and installation, which can drive up costs quickly.
Assembly Process
We provide formaldehyde-free, cabinet-grade plywood that can be sized to exactly what you need in each style of our cabinet box. They arrive at your doorstep by FedEx, are flat packed, and ready to assemble.
Each piece of plywood is labeled to help you understand where it should be placed. Wood glue is a key component used to hold your cabinet box together and will be used many times during assembly. You may also choose to use tacks for further strength.
On each piece of the cabinet box, you will find either grooves or notches that slide into them. These boxes use a joint style similar to a dovetail, in that the notches have an angled shape to hold them in place. This means the assembly process is as simple as sliding a handful of pieces into place. In fact, many of our cabinet boxes can be assembled by a single person.
To see just how simple this process is, check out our YouTube assembly video, where you can see it for yourself!
The premium, cabinet-grade plywood is a great way to upgrade your home project and is very much doable yourself. Our customers have been able to follow our assembly instructions and end up very satisfied with the result.
---
Time and Money Savings
Being able to assemble your cabinets without having to hire help means you can likely save money. Check out these tables that can show you how much you can save by choosing our cabinet boxes:
Kitchen Remodel Breakdown of Labor Savings
Avg CabinetNow Cost
Avg Labor Cost Per Hour
Avg Time it takes to Install
Avg DIYer Savings
Small Kitchen

7x10

$3,400
$70-$200
8-10 hrs
$560-$2,000
Standard 10x10 Kitchen

$12,400
$70-$200
16-20hrs

$1,120-$4,000

Large Kitchen

20x20

$21,800
$70-$200
20-24hrs

$1,400-$4,800
Cabinet Box Only Breakdown of Labor Savings
Your Method

(41 ½ Hours)**

With Cabinetnow.com cabinet boxes

(10 Hours***)

Cabinet Labor Cost*
$2,510.75

$550.00

Cabinet Material Cost
$919.77
$2,140.63
Total Cost
$3,430.52
$2,690.63
Money Back in Your Pocket: $739.89
Hours of Opportunity Gained 31 ½ Hours
* Base Figure of 55/ HR
**Includes Tape off for Finishing
*** Ability To Flat Finish
****Does not include shipping
Labor Saving Benefits
Installing cabinets can be costly and time consuming going the traditional route. With CabinetNow, we have changed the game by providing cost-effective and time-efficient ways to install cabinets on your own or with the help of a couple of pals.
Listed below are some labor-saving benefits for our RTA custom cabinets.
Saving money: By ordering our RTA cabinets, you can save money by not having to pay for cabinet installers by the hour which usually ranges from around $55-$200.
Saving time: You can save hours of researching installers, having them come out to measure, drawing up designs, and the actual installation process which is typically 2-3 days depending on the size of your cabinetry project.
We have designers who help with measurements and draw up designs with a turnaround time of 1-2 days. You can save up to 31.5 hours with assembly and installation following our assembly instructions and YouTube videos.
---
Cabinet Box Construction and Material
Our cabinet boxes can be ordered to 1/16 of an inch, meaning their construction is precise, to say the least. The sides, tops, bottoms, and backs are carefully crafted with PureBond, domestic formaldehyde-free plywood. The cabinet-grade plywood is a light color, domestic hardwood, and it will have a composite material of whichever wood species you choose.
The face frames are paintable solid wood, so whichever wood species you choose, the material of face frames will be 100% that species of wood. Additionally, each cabinet box is sanded using 220 grit sandpaper. This saves you even more time because you won't have to sand the boxes before painting them.
Construction
The shelves that come with the cabinet boxes are ¾" thick plywood, full depth, and adjustable. The shelves are ⅛" less than the total cabinet width, which leaves room for adjustment. Cabinets with shelves have the side panels bored for 5mm shelf pins on 32mm centers (pins not included).
Each cabinet box is built with stiles and rails that increase the durability of the cabinet. All stiles, mid, and bottom rails are 1 ½" wide, ¾" thick solid wood. All upper and tall cabinets have 2 ¼" wide, ¾" thick solid wood top rails and ¼" outside scribe included on all frames.
Toe kicks are added on our base cabinets and are 4" high by 3" recessed.
For framed cabinetry, we use solid hardwood on the face frames. This makes it easy to match our wood doors to the face frame of the cabinets. This can be a great benefit for those choosing to stain, as it will help you achieve a consistent finish.
Different Species of Wood for Face Frames
The face frames of the cabinet boxes are what is seen front and center. You can choose to have face frames on all of our custom cabinet boxes and it is the most common route to go when picking out cabinetry.
Our face frames are ¾" thick, made out of premium solid hardwood, and you have the choice between eight different wood species.
Whichever material you choose, the cabinet box itself will have a composite material of the wood species as well.
Columbia Forest Products explains all you need to know about the different wood species.
Description
Common Cuts
Price
Alder


Red undertones, reddish-brown undertones with large, faint streaks
Susceptible to have knots

Plain or quarter cut
$-$$
Cherry


Rosy to reddish-brown heartwood, light yellow sapwood
Closed grain, giving it a smooth finish
Common to see stringy bark look or knots

Plain or quarter cut
$
Hickory


Light yellow sapwood with light brown to dark brown undertones
Can have a rougher texture, but overall smooth.
Color discrepancy and stripes are not uncommon.

Plain or Rotary cut
$
Maple


Light yellow, tan color
Smooth, dense
Dark brown heartwood
Excellent for painting

Rotary, Plain, Half round, Quarter, or

Rift cut

$-$
Red Oak


Colors can range from light to dark tan or reddish-brown heartwood
Keen difference between early wood (rough) and late wood (smooth)
Can have a scaly grain pattern

Plain, Quarter, or Rift cut
$-$
Silver Maple


Silver maple is differentiated from maple natural because of its pale silvery undersides
Softer compared to maple natural

Rotary, Plain, Half round, Quarter, Rift cut
$-$
Walnut


Dark brown/ deep tan heartwood
Grain pattern is either straight or intertwined
Small knots may be apparent

Plain or Quarter Sliced
$-$$
White Oak


Light to dark brown/tan heartwood
Can have a scaly grain pattern
Keen difference between earlywood (rough) and latewood (smooth)

Plain, Quarter, or Rift cut
$-$$
Interior Finish
The interior of our cabinet-grade, formaldehyde-free plywood boxes has a pre-finished maple UV protectant coating similar to a laminate finish. You can also have the option to choose an unfinished interior to match the wood species of the frame.
---
How Does PureBond Compare to Other Plywoods?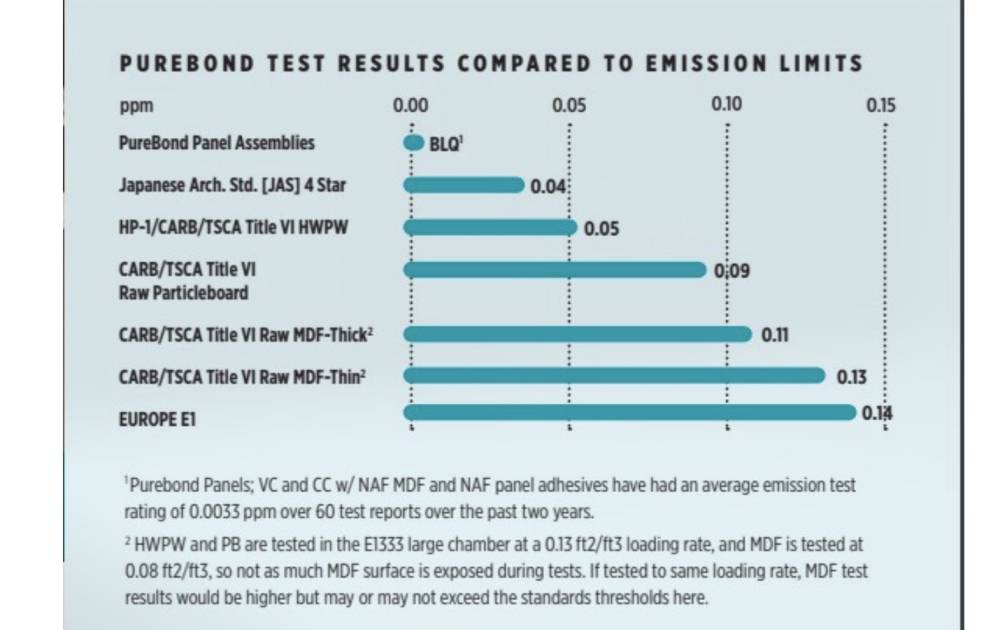 PureBond® plywood originates from Columbia Forest Products, North America's largest manufacturer of quality, decorative hardwood. We pride ourselves in using premium grade plywood from PureBond because of their mission of using environmentally friendly products.
One of the largest reasons we use PureBond plywood is that they are produced formaldehyde-free using soy-based technology. Not only is this very beneficial for the environment and our health, but it also adds more density and improves moisture resistance compared to other veneer-core plywood products.
The choice to use a safer, more environmentally friendly cabinet-grade plywood that is cost-competitive instead of more harmful plywood containing formaldehyde is a no-brainer for us.
Why does Formaldehyde-Free Matter?
The PureBond plywood we use for our cabinet boxes uses formaldehyde-free technology. Formaldehyde-free means the plywood does not use formaldehyde adhesives, which contain chemicals that are flammable and extremely toxic.
The CDC confirms that formaldehyde is used in the manufacturing of pressed woods such as plywood and particleboard in glue and other building materials. Additionally, it is known as a preservative found in many household products such as makeup, medicine, and cleaners.
The CDC also states formaldehyde does, in fact, irritate our skin, nasal pathways, respiratory health, mouth, and eyes. A long exposure gives you a higher risk of developing cancer.
On October 8, 1979, the CDC had their first signs that formaldehyde was carcinogenic. This testing was done on rats and mice where they were exposed to formaldehyde 5 days a week, 6 hours a day for 16 months. Many rats developed cancer after just 12 months of exposure. Consumer Product Safety also recommends being sure to use a sealant coating or paint that does not contain formaldehyde or harmful chemicals.
We know the dangers of how toxic formaldehyde chemicals are. There is so much toxicity in the products of any market, including the industrial world, which is why it is so important to know what products you purchase, including plywood. It's important to not only look at the price of plywood but also at how it is engineered. Remember, the cheapest isn't always the best, and buying plywood is an investment. That is why CabinetNow uses formaldehyde-free PureBond plywood to ensure maximum safety among our consumers.
PureBond plywood qualifies for "Leadership in Energy and Environmental Design (LEED) standards by meeting exempt emissions classification within the California Air Resources Board (CARB) Air Toxic Control Measure (ATCM) referenced by LEED V4 and can be FSC® certified upon request."
---
What is Cabinet-Grade Plywood?
Plywood in general can be used for many different projects and there are specific grades of plywood used in various areas of construction. Cabinet-grade plywood is a type of plywood best used for designing cabinetry, specifically cabinet boxes because of its durability. This makes it a high-quality choice for remodeling home projects, including kitchens and baths.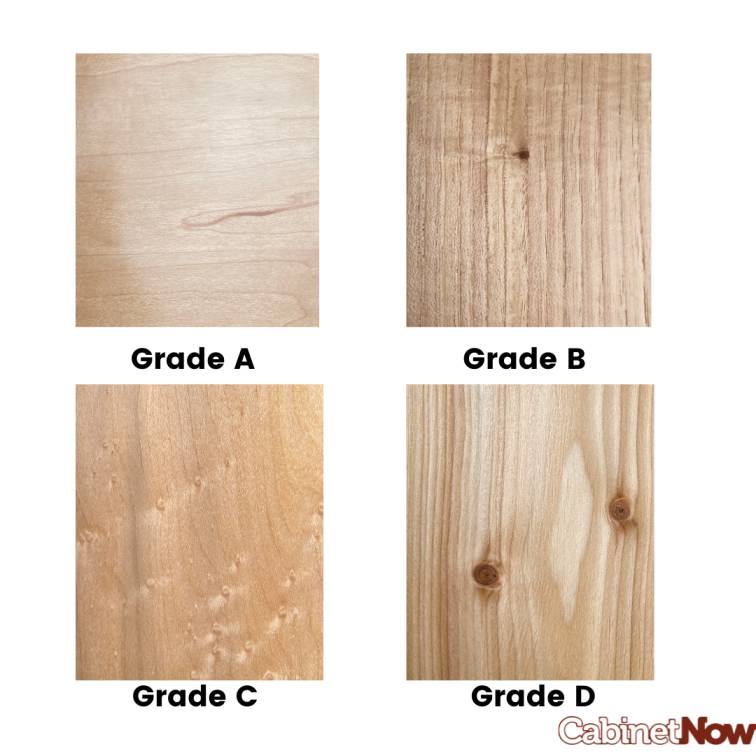 Upgraded Home explains that cabinet-grade plywood is essentially hardwood plywood that has a smooth premium consistency resembling veneer cabinetry. This premium grade plywood is manufactured to be great for finishing, with little to no nicks or knots which is great for staining and painting.
Different Grades of Plywood
Plywood comes in all shapes, sizes, and grades. When wood is sliced, it is common for wood to have abnormalities. In North America, the different grades of plywood are broken down into letters and or numbers.
Family Handyman indicates that the letters represent the front face, while the back of the cabinet-grade plywood is represented by a combination of numbers and letters. A and #1 are the highest quality, with D and #4 being the lowest quality.
Grade A and #1: Is the highest quality cabinet-grade plywood you can purchase because it is completely smooth and seamless. It is also the most expensive grade.
Grade B and #2: Is the second to highest quality plywood grade. May have some very minor knots or splits but still a high-quality choice.
Grade C and #3: Is the third-highest quality plywood grade. This grade of plywood may have a bit more knotholes than Grade B. This choice is still of good quality and more affordable.
Grade D and #4: Is the lowest grade of plywood quality. There may be big knots and some splits. This is the cheapest grade you can purchase.
For example, a grade A3 would have a smooth and seamless front face (representing the letter A) and the back face would have some knotholes representing the #3. CabinetNow uses a range of A1-C3 grades for our custom cabinet boxes depending on the wood species you select. All of our grades are paintable and sanded with 220 grit sandpaper.
---
What are the Types of Plywood Cores?
The core of plywood plays a key component in the quality of the product. Columbia Forest Products describes the core as layers of wood veneers glued together with an adhesive. There are three main types of veneer core plywood veneer core, particleboard core, and MDF (Medium Density Fiberboard) core.
| | | | |
| --- | --- | --- | --- |
| | Quality | Cost | How it is used |
| Veneer Core | The veneer core is made from hardwood wood veneers. This core type is considered the highest quality core used for plywood known for being lightweight but the most durable and appealing. | The cost of the veneer cores is higher than MDF or Particle Board because of their higher quality. | The veneer core is used for ornamental purposes where the edge can be revealed. This is the most common to use when designing cabinetry. |
| Medium Density Fiberboard (MDF) Core | The Medium Density Fiberboard core is an engineered wood made from small wood fibers mixed with wax and glues, then condensed into dense sheets. The quality of MDF is durable and has a smooth finish. | Plywood used with an MDF core is less expensive than plywood used with a veneer core since it is not used with solid hardwood veneers but used with wood fibers making it an inexpensive option. | MDF is used for cabinetry projects, speaker boxes, insulation, and flooring. Although it is used for a vast majority of home projects, it is best to keep MDF away from water because it can easily expand causing the MDF to deteriorate. |
| Particle Board Core | The particleboard core is another engineered wood. The difference between MDF and particleboard is that while MDF uses small wood fibers, particleboard uses wood dust and chips mixed with adhesives. The particleboard is fairly durable. Although, it does not have as smooth of a finish and is less dense than MDF. | Plywood used with a particleboard core is inexpensive. It is the least expensive plywood you can purchase because of its lower quality. | Particleboard cores can be used for furniture, although it is not recommended if you are looking for longevity. It is best to keep particle boards away from moisture and when looking for durability. It is also common to see particleboard cores used as under-layers in countertops. |
What Plywood Core Do We Use?
CabinetNow uses plywood with a veneer core for our cabinet boxes. We believe the cabinet box is the fundamental and foundational component when it comes to cabinetry.
When investing time and money into cabinetry projects, it is important to ensure that cabinets will last many years which is why we use a plywood veneer core. The Hood Distribution says veneer core wood contains crossband veneers with fluctuating veneer sheets in between the plywood. These cores are the most lightweight.
The veneer core in plywood is known for durability and beauty making it the best and most common option for decorative projects.
---
Particle Board vs Cabinet Grade Plywood
Both particleboard and plywood are both types of engineered material.
Homelane describes that particle board is combined with particles including sawdust, adhesives, and wood chips that are then pressurized under heat. FA Mitchell & Co explains that cabinet-grade plywood is combined with layers of wood veneer, specifically cross laminated veneers that are heated and pressurized to make plywood.
What makes plywood better?
Plywood can sustain getting wet, while particleboard will expand and begin to deteriorate and weaken if gotten wet.
Plywood has a cross-grain pattern making it a stronger grade of wood to use for cabinet boxes because it can withhold screws and heavier objects.
Plywood is much lighter than particle board which is beneficial for upper cabinets or cabinets being hung up on your wall.
---
Why Is American Made Plywood Beneficial?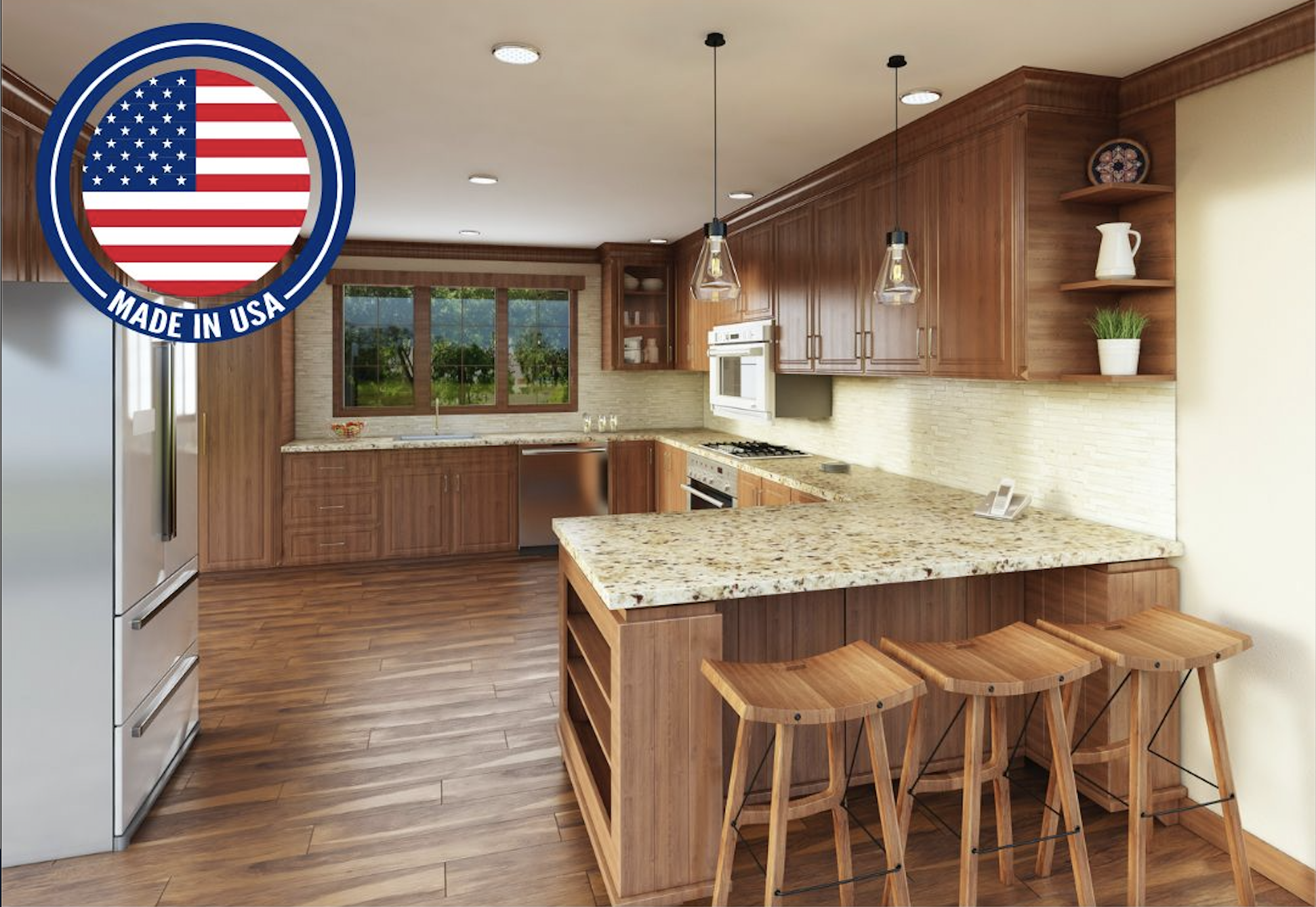 Have you ever bought an item out of the country and it delivered completely different from what it looked like in the picture? Buying internationally, especially plywood, can be risky. The cheap price can be appealing, but don't let it fool you. There are many reasons why ordering cabinets internationally is risky:
First is the quality. The quality of cabinet boxes is very important because cabinets should be able to last you years. If you purchase without knowing the exact material of plywood you are buying you could end up with particleboard plywood, thinking it is more durable than described.

Particleboard plywood has low longevity and is less dense than cabinet-grade plywood. It cannot sustain getting wet over long periods of time without it expanding and deteriorating. We use cabinet-grade veneer plywood that is meant for durable decorative purposes such as kitchens and baths. It can be more difficult to be mindful of the material when purchasing from other countries.

The second is safety. Many international countries sell plywood for cheap and don't provide the specs of their plywood. It is a key factor in ordering plywood to know if it is formaldehyde-free or not.
The last is sustainability. When buying plywood you want to be mindful of the distributors' forestry practices, are they being ethical? Are their forestry practices legal? It can be hard to find this information when ordering cheap plywood from an international country.
Our plywood is made from North America's largest distributor, Columbia Forest Products, of quality formaldehyde-free domestic, cabinet-grade plywood harvested in the U.S. states.
Benefits of Ordering American Made Plywood
Environmentally Friendly

We value Columbia Forest Products' good ethics in practicing safe and environment-friendly forestry practices in order to protect freshwater, wildlife, and carbon sequestration within the ecosystems they harvest in. We align our values to ensure safe practices for future generations.

Higher Quality

The price of wood in America is relatively more expensive than wood from, for example, China, where it is known to be cheap. Specifically, our plywood is of higher value because of how it is constructed using a veneer core rather than particle board and designed with formaldehyde-free technology.

Licensed Wood

Most American distributors have formaldehyde-free plywood, otherwise, that can be a lawsuit. That is why we work with one of the best brands for domestic plywood because they are open about their legal practices and support amendments and acts that improve the well-being of our environment and people.

Systematic

Purchasing American-made cabinet-grade plywood can be more efficient to support its supply chain. Columbia Forest Products finds importance in recycling old wood not used which is a great systematic way to power their plants. An amazing way to sustain our environment leaving more room for our natural resources!

---
Our Showroom of Plywood Cabinet Boxes
Now that you know exactly what our cabinet boxes are made out of, come explore CabinetNow's different styles of custom cabinet-grade plywood cabinet boxes. Each style is uniquely built to be customized to fit your needs.
We have a variety of styles that are great for new construction, remodeling projects, or DIY projects. The styles include base cabinets, tall cabinets, upper cabinets, and vanities.
Each cabinet box is customizable for width, height, and depth with multiple configurations such as shelf and drawer additions.
Base Plywood Cabinet Boxes
Our Base Cabinet Boxes are available in four different styles including basic base cabinets, corner base cabinets, drawer base cabinets, and blind corner cabinet boxes. All stiles and rails are 1.5" with a 4" toe kick. Our cabinet-grade plywood allows you to use these base cabinet boxes however you please whether you are adding a granite countertop or stacking cabinets.
Basic Base Cabinets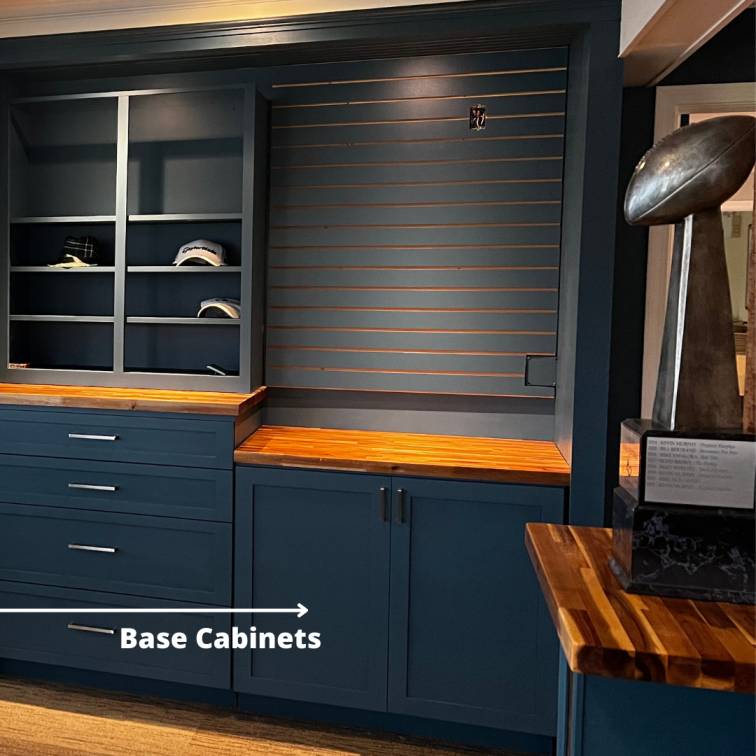 CabinetNow's basic base cabinets are by far the most common cabinets people buy. They can be customized to add up to six sturdy shelves made from our cabinet-grade plywood. These cabinets are versatile for any home project.
Corner Base Cabinets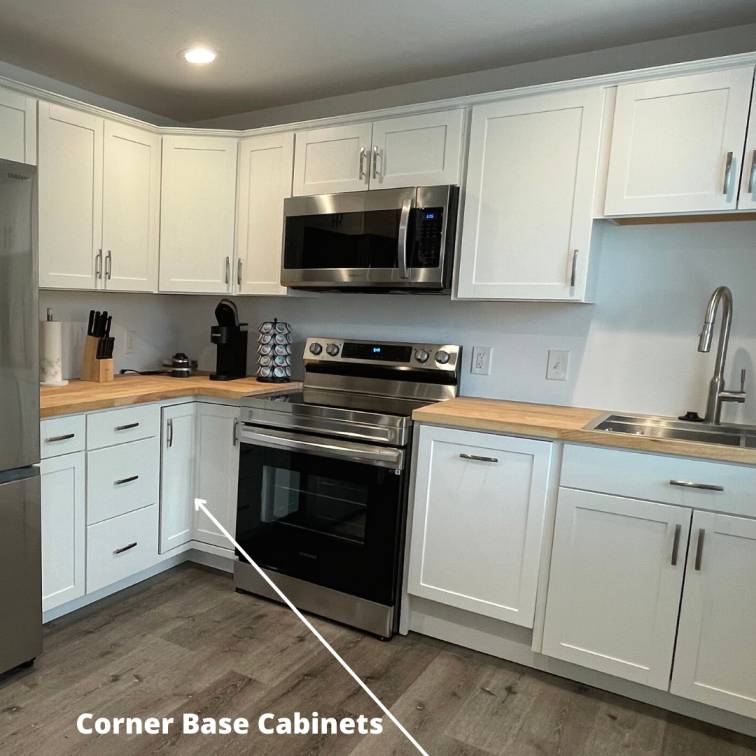 The corner base cabinets are available as basic base corner cabinets and angled base cabinets, which can have an added drawer. The high-quality build of these cabinets allows you to customize by adding a shelf, drawer, or lazy susan.
Drawer Base Cabinets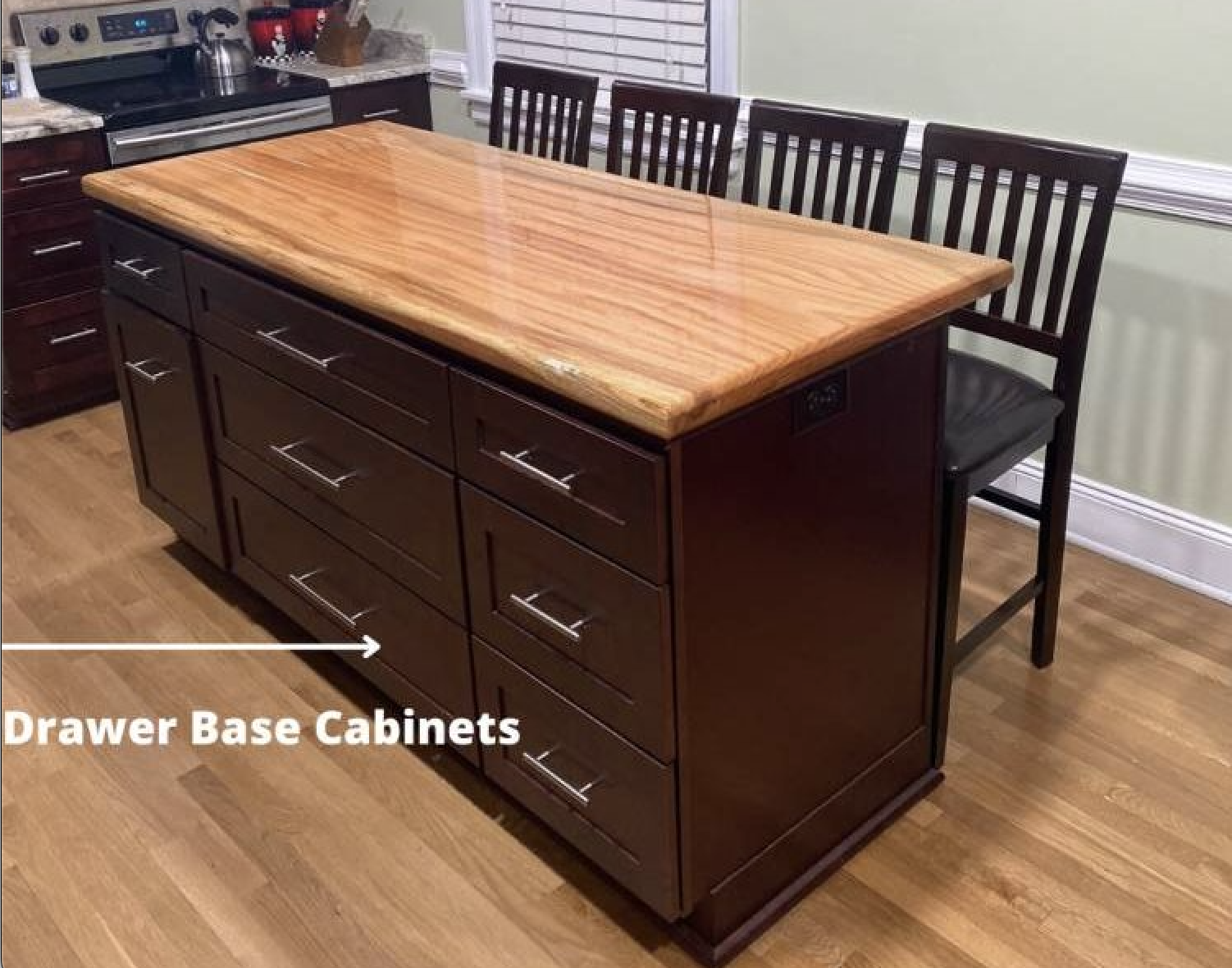 CabinetNow's drawer base cabinet boxes are also a very popular choice. These drawer bases are very customizable and you can add up to four drawers.
Blind Corner Cabinets
The last style of base cabinet boxes we offer are blind corner cabinets. This blind corner base cabinet is configured to be installed 1-inch out of the corner. We carry both left and right blind base cabinet boxes.
Tall Plywood Cabinet Box
Our cabinet-grade plywood Tall Cabinet Boxes are offered in a wide selection of styles, all customized to your specifications. These are great for bookshelves, entertainment centers, pantries, and around refrigerators.
Our plywood is made with a cross-sectional grain, so although it is light, it has the strength engineered inside so it can withhold heavy appliances or objects for storage or a TV. All stiles are 1.5" and rails are 2.25" and the pantry toe kick is 4" tall and 3" recessed.
We classify our tall cabinet boxes into two main categories: Pantry and refrigerator tall cabinet boxes, although there are many uses for them.
Tall Pantry Cabinet Boxes
Tall Cabinet- 2 Equal Opening Cabinets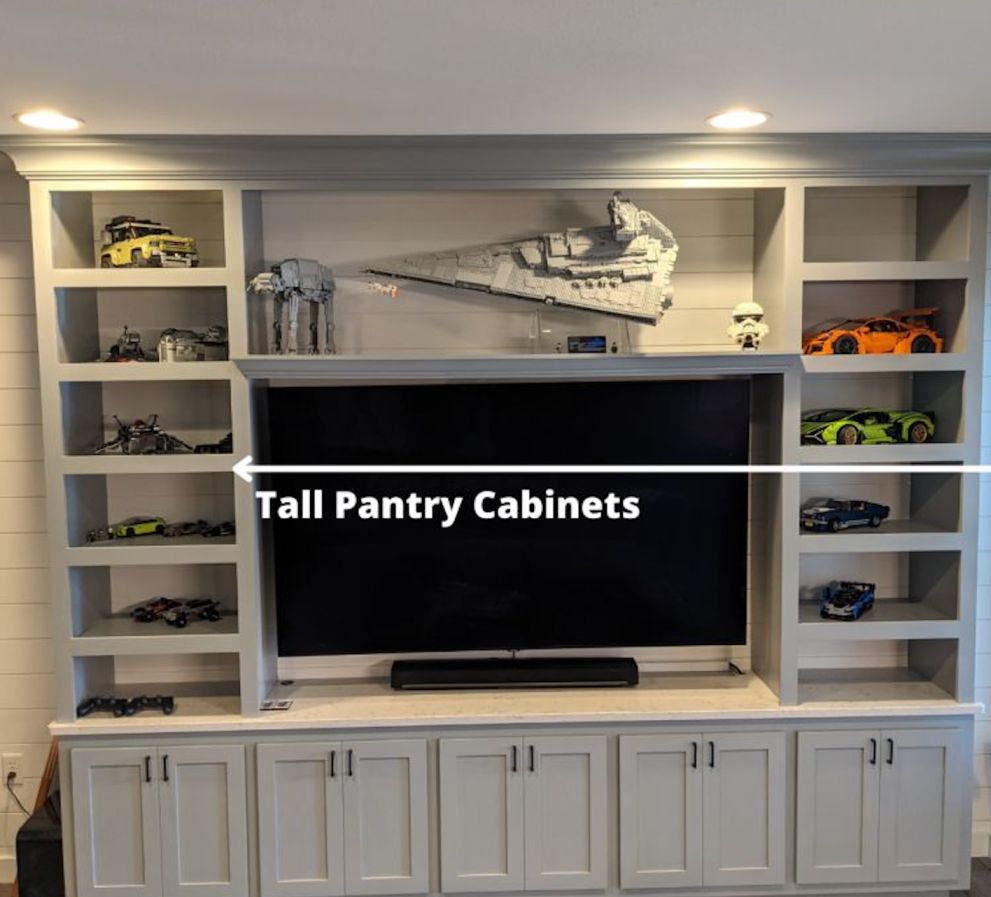 The tall cabinet with two equal opening cabinets has the option of four accommodating shelves and is split in the middle with equal height openings.
Tall Oven Cabinet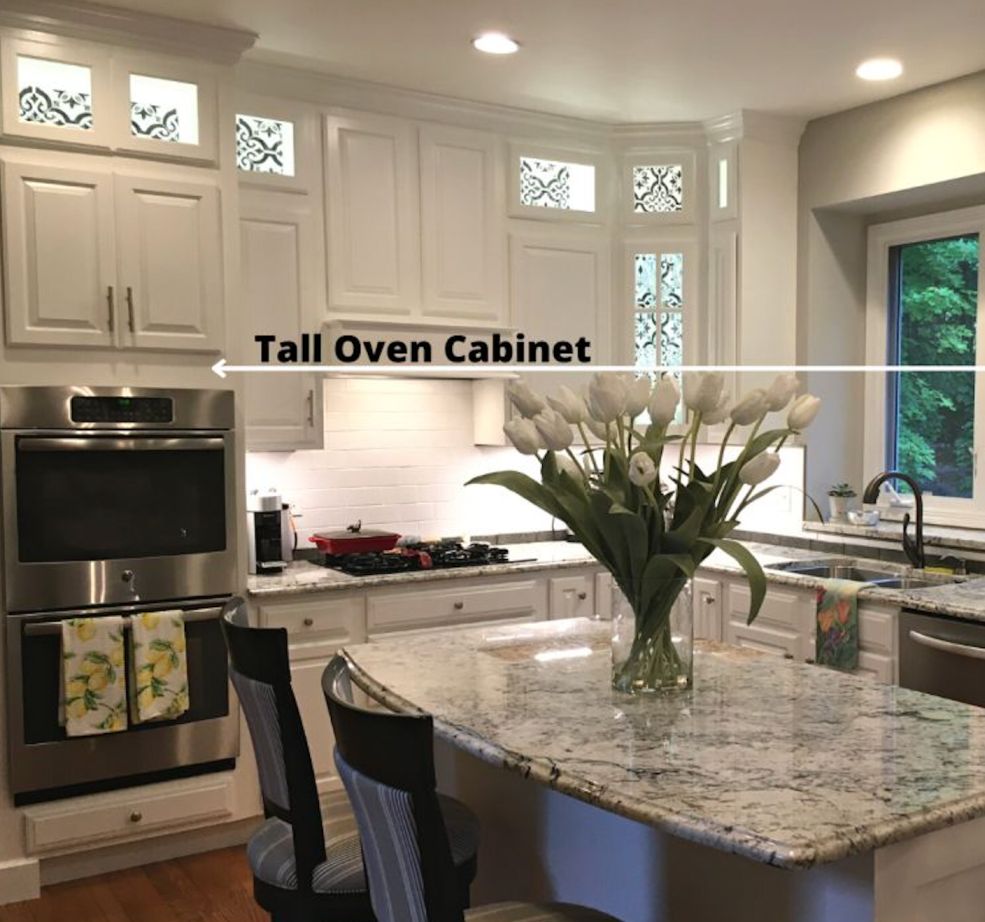 The tall oven cabinet is customizable to fit a variety of fixed appliances such as ovens and microwaves. Three rails and shelves will be shipped with our handcrafted premium wood.
With our tall pantry cabinets, you can custom order them to have a fixed lower opening of 48", 56", and 64". The top opening is accommodating for added shelving. These cabinet boxes are perfect for a utility cabinet and ship with one shelf
Tall Refrigerator Cabinet Boxes
This tall custom cabinet box is designed for a built-in appliance look. You have the option to choose for the legs to be extended 70", 71", or 72" from below the bottom of the cabinet.
Upper Plywood Cabinet Boxes
Our Upper Cabinet Boxes are a great choice for stacking or hanging cabinet boxes because there is no toe kick. These are perfect for kitchens, bars, and even around the garage. Our uppers are made with lightweight cabinet-grade plywood which is perfect because they are sturdy but lightweight preventing wear and tear to your walls.
We have four different styles of custom upper cabinet boxes including upper basic cabinets, upper appliance cabinets, upper corner cabinets, and upper blind corner cabinet boxes. All upper cabinet boxes have 1.5" stiles, a 2.25" top rail, and a 1.5" bottom rail, with the exception of our upper appliance cabinet boxes which do not include any bottom rail features.
Basic Upper Cabinet Box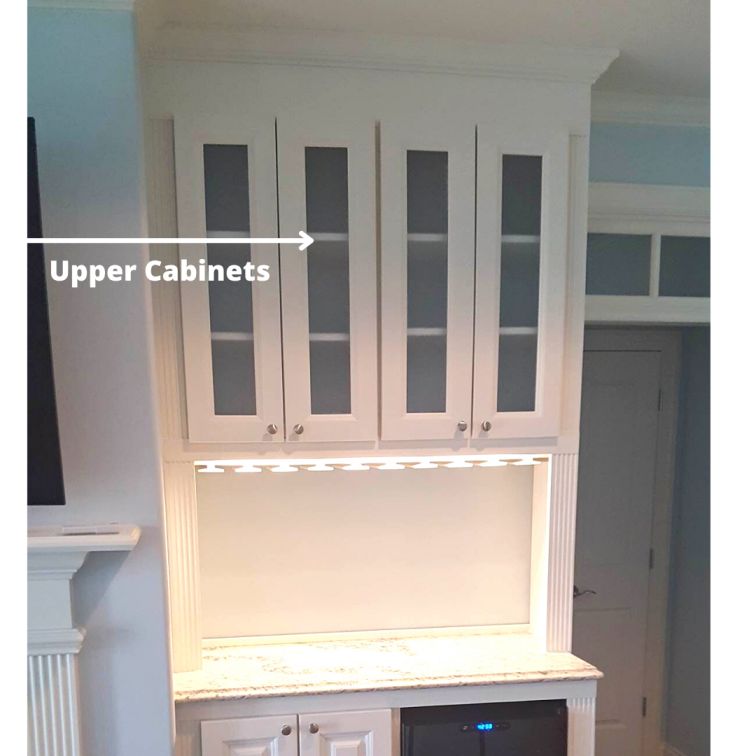 Our simple upper cabinet boxes are sturdy enough to work well as an upper cabinet or bookcase. The options are endless with basic upper cabinet boxes. Available to customize with up to six adjustable shelves.
Upper Appliance Cabinet Box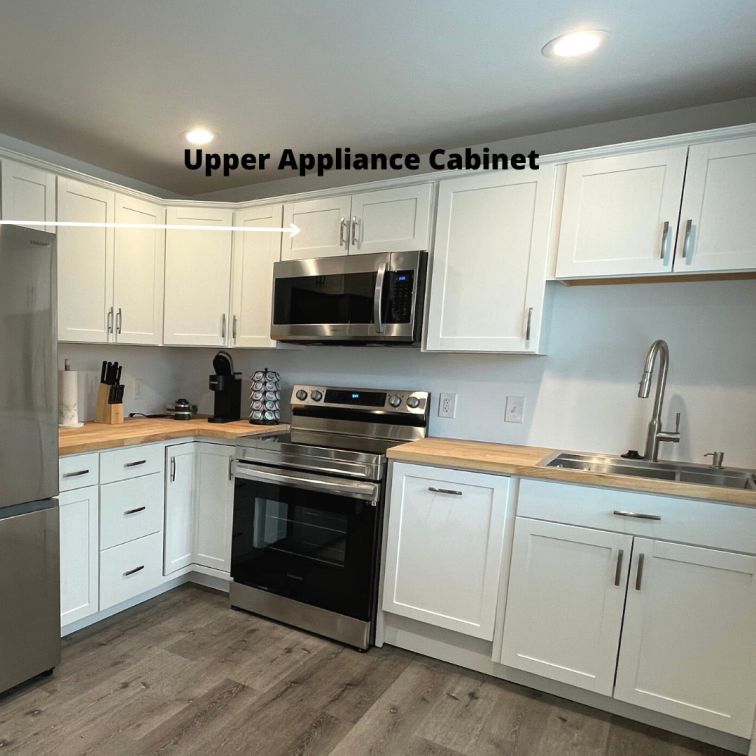 CabinetNow's upper appliance cabinet boxes are an amazing option for appliances. These cabinet-grade plywood cabinets come with an 18" tall appliance fixed garage and no bottom rail.
Upper Corner Cabinet Box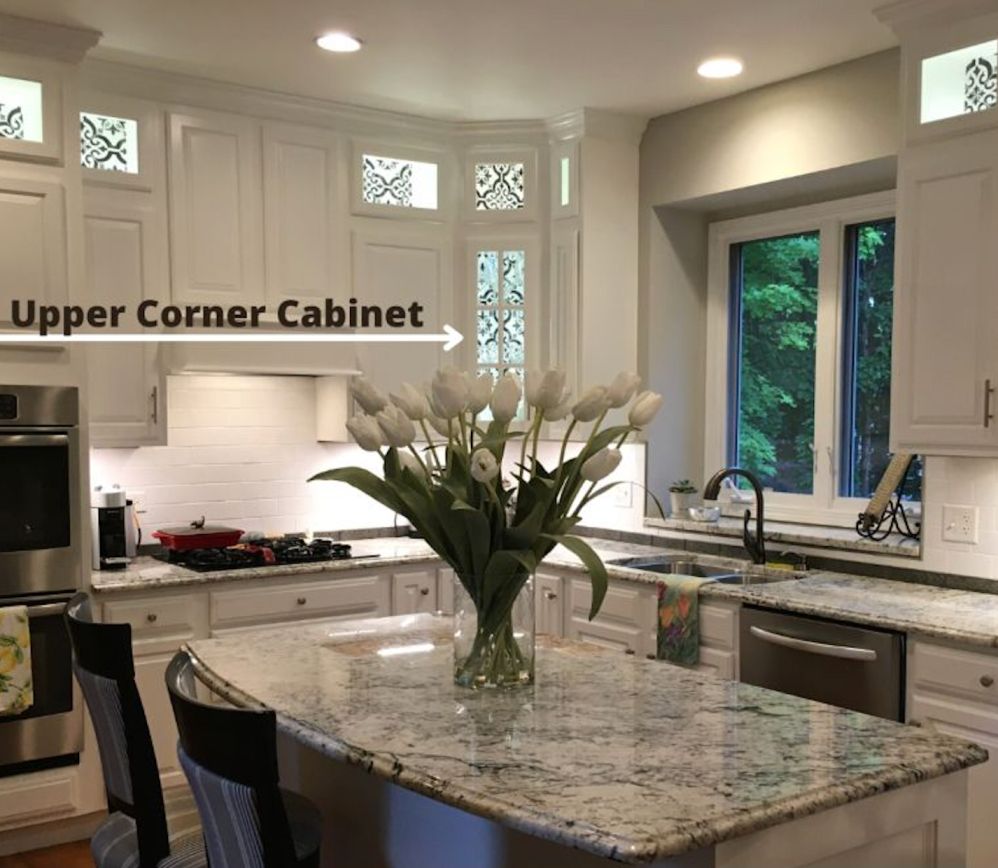 We offer two options for our corner upper cabinet boxes including the angle upper cabinet and our basic upper corner cabinet. These are perfect for the upper corner of your kitchen remodel project and are manufactured to last many years without added stress to your walls with the right installation.
Upper Blind Cabinet Box
Much like our base blind cabinets boxes, our upper blind cabinet boxes are specifically manufactured with our cabinet-grade plywood to be suitable for upper wall cabinets. They are designed to sit 1" out of the corner of your wall corner. Available with up to three adjustable shelves and you can choose between a left and right blindside.
Vanity Plywood Cabinet Boxes
Last, but not least we have our vanity cabinet-grade plywood boxes. These are perfect for your bathrooms and our premium plywood can sustain water making them water-resistant and a professional choice for your bathroom remodel.
We offer single and double vanities. Single vanities are great for half baths, guest bathrooms, and small spaces with varying sizes for countertops. The average size of a single vanity is 36"-48".
Double vanities are great for shared and family bathrooms. Double vanities can give your bathroom a luxury feel, while also improving functionality. The average size of a double vanity is 60"-72". All stiles and rails are 1.5" with a toe kick of 4".
Single Bowl Sink Vanity Cabinet Boxes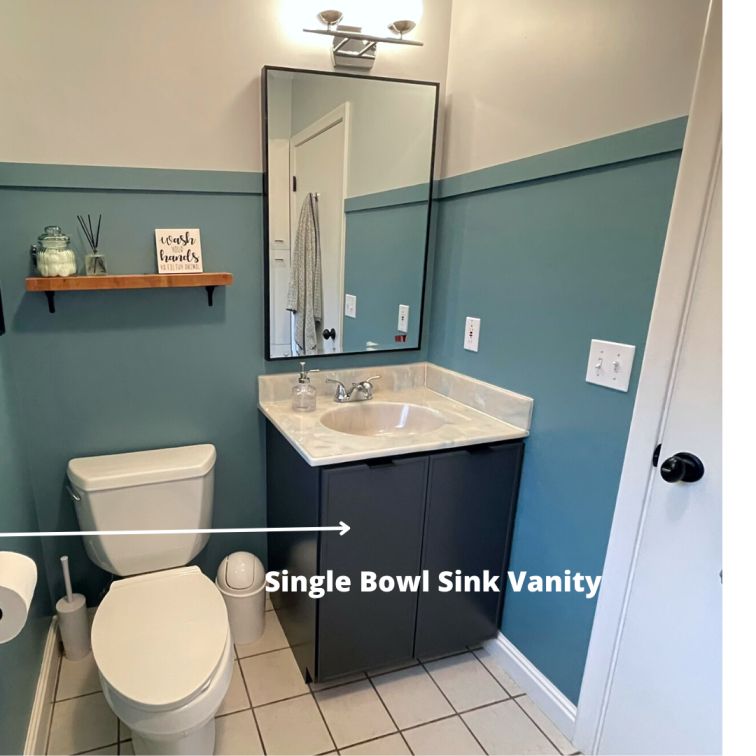 The single bowl sink vanity cabinet boxes have a fixed drawer opening in the center at 16.5" for a single sink or you can customize it to a double sink by adding a sink on either side of the fixed drawer opening.
There are two styles of single bowl sink vanities. The first is the fixed drawer vanity which has a fixed center drawer measuring 24" or 18."
The second is the left and ride side drawer vanity cabinet boxes. For the right side vanities, the right drawers and left door are equal widths. Vice versa for the left side vanity cabinet boxes, left drawers and right door are equal widths.
Double Bowl Vanity Cabinet Boxes
Our double bowl vanity cabinet boxes have equal drawer openings on either side with a fixed height of 5" for the drawer openings.
Our double bowl vanity cabinet boxes can be customized to be a fixed side opening style which has three equal lower drawers as well as two equal horizontal drawers across the top under the placements for sink bowls with two openings underneath.
You can choose a 21", 27", and 33" fixed side opening cabinet.
---
Ordering Premium Grade Custom Cabinet Boxes
We specialize in custom cabinetry, so when ordering our cabinet boxes you will have many options to choose from such as shelving, adding drawers, wood species, and what dimensions you wish to have. When entering your dimensions, you will need to enter your numbers in decimal form and to the nearest eighth or sixteenth of an inch.
Once you have customized your cabinet box, you will click add to cart, proceed to checkout, then create an account if you don't have an account with us yet. Lastly, you will add your shipping and credit card information.
And there you have it! You have ordered our premium custom cabinet boxes. Check out our valued customers' amazing before and after transformation pictures using our cabinetry!
If you are ready to start ordering or if you need assistance, please feel free to call us at 1-855-669-5222 or send us an email at info@cabinetnow.com. Our team of cabinet experts is here to help with everything from measuring to ordering.