Why You Should Replace Your Kitchen Cabinet Doors This Holiday Season
Replacement kitchen cabinets are an unlikely suspect for the perfect holiday gift. We all have someone in our lives that is difficult to shop for, so why not give the gift of a new kitchen? With our holiday gift certificates now available, you can give someone special the exciting opportunity of a kitchen remodel or makeover. In this article, we are going to look at why giving the gift of custom cabinet doors will put a smile on anyone's face this holiday season.
Custom cabinetry is a great gift for a variety of reasons. First and foremost, custom cabinetry will add value to your home. This means that when you give the gift of cabinet doors, you are also helping someone increase the value of their home. Depending on the amount of work done and the location of the home, a kitchen remodel can see an ROI (or return on investment) of anywhere from 50% to 85%.
---
Benefits of Custom Cabinet Doors
As mentioned above, the biggest benefit of adding custom cabinet doors to your home is the return on investment. Whether or not you are looking to sell your home, a kitchen remodel is one of the most effective and, depending on the scope of your project, can be one of the quickest ways to completely change the look and feel of your home.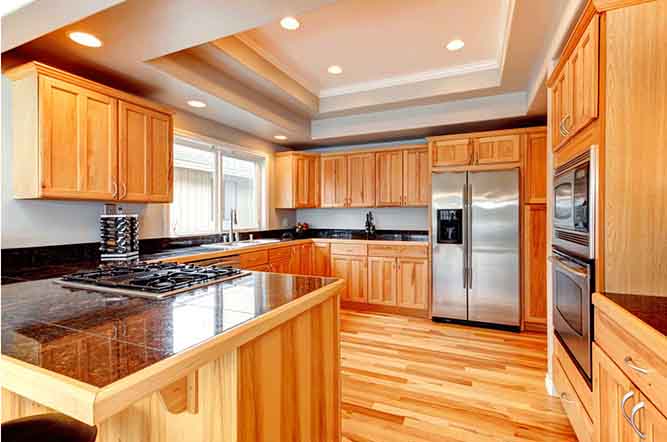 Added Home Value
The added value your home can enjoy is one of the biggest benefits of a kitchen remodel. The average homeowner spends around $20,000 on their kitchen upgrades. When you keep your remodeling budget around 5-10% of the current value of your home, then you will typically see the largest returns of around 70-80%.
Replacement cabinet doors make up one part of this budget, and if you are just buying cabinet doors, then you can afford to opt for high-quality solid wood cabinets. With the wide variety of styles available today, it can be a bit intimidating to find the perfect, custom-made doors. Whether you go with a shaker cabinet door or an ornate, raise panel cabinet door design, choosing high-quality cabinet doors and drawer fronts is an excellent investment.
---
Average Cost for Kitchen Cabinet Doors
Before you are able to order your holiday gift certificates, you probably want to know the average cost for cabinet doors. Other than size and quantity, the material that is chosen for construction and the finish will largely determine the cost of the doors. Finish, in this context, refers to whether the door was painted, stained, or clear coated.
On average, you can expect to spend between $30 and $100 per door that you plan to replace. In addition, if you plan to hire professional help to install your kitchen cabinet doors, then you will need to just about double to cost per door.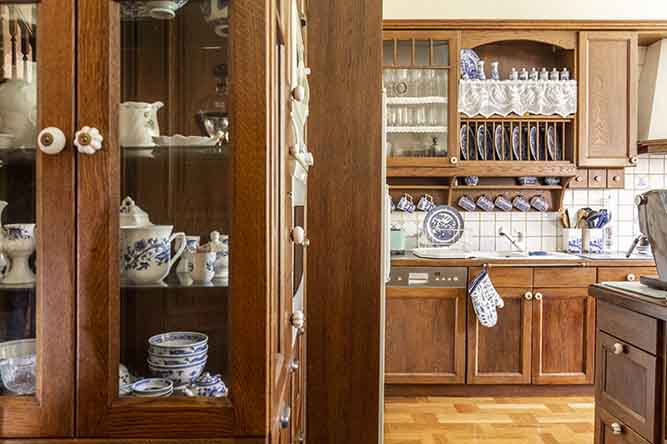 Order Unfinished Doors and Save
One way to stretch your dollar when ordering custom cabinet doors is to order them unfinished and do the rest yourself. At CabinetNow, our quality unfinished doors arrive sanded with 220-grit sandpaper, so that they are ready to be primed and painted when they get to your door. If you do opt for the DIY route, then be sure to check out our complete guide to finishing your cabinets like a pro.
One piece of advice for those wishing to finish their own cabinets is to make a plan. There is a lot that goes into this particular project, so be sure to do your research and prepare. You will need a clean space with proper ventilation in order to achieve the best results.
---
Wrapping Up
To wrap things up, no pun intended, the gift of custom cabinet doors is one that will last for years to come, but it is also a great way to help increase the value of your home. With a gift certificate from CabinetNow, you can give someone all the power they need to make their kitchen design dreams come true. In addition, you can also add new cabinet boxes and drawer boxes to further increase the benefits of our American-made, custom cabinetry.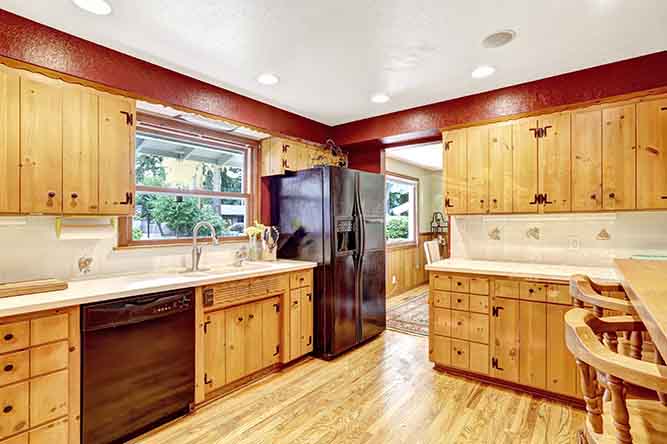 If you have any questions or need assistance placing your order, please feel free to give us a call at 1-855-669-5222 or an email to info@cabinetnow.com. Our cabinetry experts would love to help you with everything from measuring to assembly.