When it comes to renovating your bathroom, you need to pay attention to detail. No matter the size of your bathroom, renovating allows you to replace things. Whether it is for hygiene purposes or the timing works, here are six things to replace when renovating your bathroom.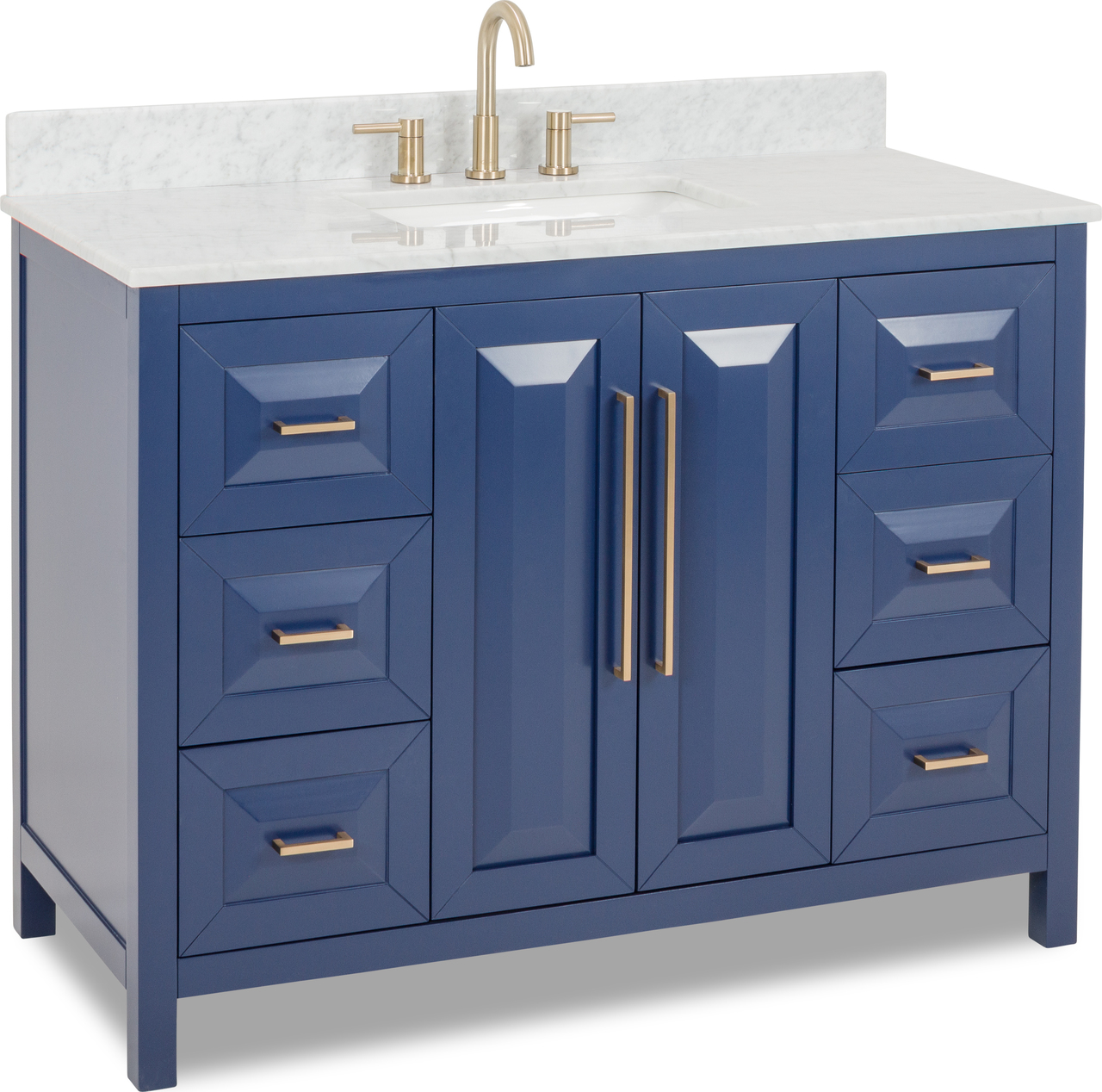 1. Replace Cracked Floor Tiles
Whether you want all new tiles or want to replace old cracked ones, renovating is the perfect time to do so. Since you are renovating, it is a smart idea for you to replace your old tiles with high-quality ones. By adding better quality tiles you can prevent water leaks which can cause mold and mildew. These can, in turn, cause serious health problems.
2. Install A New Bathroom Vanity
As a prominent feature of your bathroom, it is essential that your vanity has no marks or dents on it or any damp spots. When replacing it you don't only need to ensure you get the best quality cabinets, but also one that suits your needs. From the number of drawers to double or single sinks, it all needs to serve your needs.
Avoid another trip to a showroom and visit Cabinet Now for premium cabinetry needs. This includes your bathroom vanity.
3. Add Luxury Sanitary Wares
Sanitary wares refer to ceramic items like toilets, basins, bidets, sinks, and bathtub. During your renovation time, you should consider replacing your sanitary wares. With sanitary wares constantly changing, homeowners have a lot of options. You can now pick and choose from various styles and colors to create your dream bathroom. It is, however, important to opt for a reputable brand. A brand with an excellent track will ensure you get the best value for your money.
4. Give Your Walls A New Look With Wallpaper
To give your bathroom a more luxe look, opt for wallpaper. Available in various texture and patterns, you will find a wallpaper to suit your taste. If you already have wallpaper in your bathroom, this is the perfect time to upgrade and replace it.
5. Light Up Your Bathroom With Modern Lighting
Lighting can change the look and feel of your bathroom. You can now replace your dull and dim lighting and replace it with modern bathroom lighting. The correct lighting creates the illusion that the room is bigger than it actually is. For natural lighting, you can install a skylight or make the windows in your bathroom bigger.
Besides the bigger replacements, don't forget about the smaller details. Replacing things like larger mirrors and shower curtains also adds to the look of your bathroom. Now that you know what things to replace, you can start planning your renovation.
if(window.strchfSettings === undefined) window.strchfSettings = {}; window.strchfSettings.stats = {url: "https://cabinetnow.storychief.io/5-things-to-replace-when-renovating-your-bathroom?id=1343116651&type=27",title: "5 Things To Replace When Renovating Your Bathroom",id: "db3fa93d-1636-421b-9ef1-852e3d97feae"}; (function(d, s, id) { var js, sjs = d.getElementsByTagName(s)[0]; if (d.getElementById(id)) {window.strchf.update(); return;} js = d.createElement(s); js.id = id; js.src = "https://d37oebn0w9ir6a.cloudfront.net/scripts/v0/strchf.js"; js.async = true; sjs.parentNode.insertBefore(js, sjs); }(document, 'script', 'storychief-jssdk'))