Can I Remodel My Own Kitchen?
Remodeling your kitchen is a massive undertaking. There is a lot to do. From removing cabinets and knocking down walls, to changing the plumbing to installing new appliances. When it comes to remodeling your kitchen, you can definitely do it yourself if you have construction experience. But if you are a novice, opt for some additional help. In this blog post, we break down everything you can easily DIY and what you may need a professional's help with when remodeling your kitchen.
---
What Can You DIY?
When it comes to remodeling your kitchen, experienced DIYers can throw caution to the wind and start their remodel. But for those who have little to no experience, we'll advise that you take it slow. Whether you have experience in DIY projects or construction, there are a few things that you can easily do yourself while remodeling your kitchen. If you have the time and are willing to get stuck into a project, helping with a kitchen remodel is ideal. Plus, you'll save yourself hundreds of dollars in labor costs. Here are a few things you can do yourself when remodeling your kitchen.
---
Preparation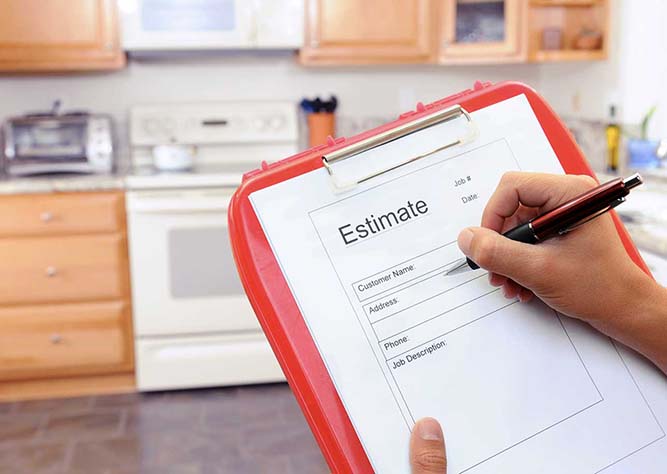 Determine What You Need: The first step in a remodeling project is to decide what you need. With limitless options, remodeling your kitchen can get overwhelming. By identifying what your needs and must-haves are for your kitchen, you can narrow down your choices. You also need to think about if you want to change your kitchen layout and if anything needs updating. In addition, you may discover that only your cabinet doors and drawer fronts need to be changed, which means you can opt for cabinet refacing instead of a full remodel.
Design Your Kitchen: With easy-to-use, and often free, software, you can design your new kitchen yourself. Check out our list of the top 20 kitchen design software to find exceptional programs.
Budgeting: Once you know what you need to change or update in your kitchen, you can start budgeting. Remodeling your kitchen is not an affordable exercise costing an average of $22,000. A good rule of thumb is to spend around 5%-15% of your home's total value on your kitchen renovation.
Go Shopping: Instead of having a designer or contractor, pick up the things you'll need to remodel your kitchen yourself. If you are updating your cabinets with new cabinet doors, measure on your own with our Printable Measuring Guide to save on the cost of labor.
Prepare Your Home: With the amount of dust and debris that will be swirling around, you might want to prepare your home before the construction workers come in. Keep in mind that your plumbing and appliance may not be operational during the project, so make alternative arrangements for meals and cleaning. Think of your home as kitchen-less throughout the project, so set up a small, informal kitchen in your home. Alternatively, you could cook in advance and freeze meals that can be microwaved during the remodeling project.
---
Finishing Touches

Update Your Wallpaper: Swap out your outdated wallpaper for something a little bit more on-trend. Even though this task may take up plenty of time and require lots of patience, it is an easy task for homeowners.
Paint Your Walls: DIYing your painting is an easy task that will save you plenty of labor costs. Invest in high-quality paint to ensure that you get professional paint and primer.
Install Your Appliances: Retailers often offer to install your new appliances at an additional cost, but you could easily do this task yourself. By knowing what size your new appliances are, you can buy appliances that will perfectly slot into your cabinetry spaces. If you are converting from electric to gas, you need to hire a professional to protect both your home and family.
Install The Flooring: The ease with which your flooring can be installed heavily depends on the material it is made of. For easy installation, opt for vinyl, linoleum, laminate, and ceramic tile, leaving the hardwood flooring to the professionals.
Clean-Up: Once the remodeling is complete, your kitchen will most probably be full of dust and debris. Instead of hiring a cleaning crew, you can take this task into your own hands. You might need to hire some industrial cleaning equipment, but you can have your kitchen sparkling in no time.
---
Hire A Pro
If you have no experience with remodeling kitchens, you will be better off hiring a general contractor. General contractor firms are made up of contractors and builders that specialize in managing major home renovations from start to finish. By hiring some professionals, you won't need to be on hand to manage the project or get involved in any way. You will, however, need to do some research to ensure that you hire a good contractor. Ask around and look at reviews on Yelp, Facebook, and Google to ensure you get the best deal.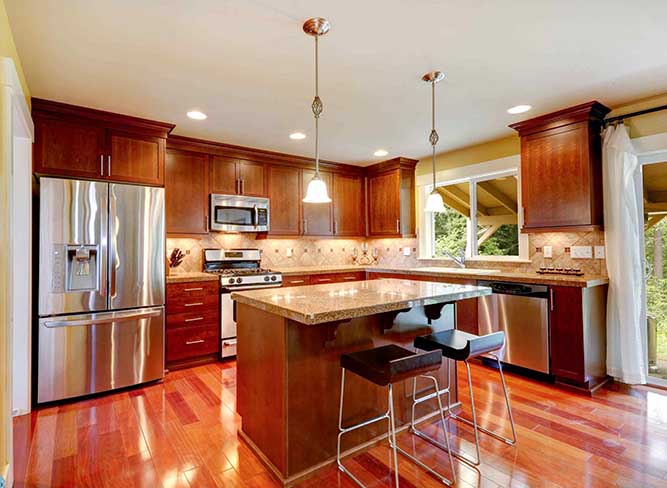 Here are a few things that your contractor should take care of when remodeling your kitchen:
Get Building Permits: Getting the correct permits to remodel your kitchen is essential. If you want to avoid the paperwork and contacting your city or county permitting agency, hire a general contractor. General contractors will be handling the renovation as well as obtaining all the necessary building permits.
Kitchen Demolition: Avoid the mess of demolishing your kitchen and all the general contractor's crew to remove the old appliances and tear out the old materials. Gutting out your kitchen takes a lot of hard physical work that sometimes involves removing walls.
Kitchen Cabinet Installation: Many general contractors and design firms have employees that specialize in cabinet installation. Installing cabinets may seem like something simple, but with walls not being level, this task can be a lot easier if left to the professionals. Cabinet installation specialists can install your cabinetry without any fuss or hassle, saving you plenty of time and effort.
Installing Countertops: Even though this might seem like a straightforward task, there are numerous ways it can go wrong. From not being able to lift the heavy granite to get the dimensions correct, a professional will save you plenty of time and errors when installing countertops.
Electrical Work: For your family's safety, leave the electrical work to the professionals. If you end up with a botched electrical job, the consequences can be devastating and include house fires, tears in your drywall, appliance shorting out, and electrocution.
Plumbing: Water damage is one of the worst things that can happen in a kitchen, so ensuring that the plumbing is done correctly is essential. Unless your remodel only involves replacing a sink, refrigerator, and dishwasher, you'll need to hire a plumber. During the remodeling process, it is a fantastic time to replace your old plumbing pipes. If you plan to change your plumbing — like moving your sink to the kitchen island — you'll need to have an inspection done. The inspector needs to review the installation while the walls are still removed to ensure it is done according to the code. Once the inspector is happy, you can continue with remodeling your kitchen.
Heating, Ventilation & Air Conditioning (HVAC): If any HVAC ductwork is required during the project, it needs to be done at the same time as the electrical wiring and plumbing work. Installing new HVAC ductwork needs to be done by a professional who understands airflow physics and can position the new vents accordingly.
Final Inspection: Once your project is complete, your permits will need to be signed off. This means that the various inspectors will need to visit your kitchen, review the work, and stamp your permit application as complete. Your chosen general contractor will arrange the required inspections.
---
Hiring Subcontractors
There is a middle ground between remodeling your kitchen yourself and hiring a general contractor. You could do a few things yourself and hire a subcontractor. You will act as the general contractor and find, hire, and supervise the individual subcontractors. Subcontractors will include carpenters, plumbers, flooring professionals, electricians, etc. Being your own general contractor will save you plenty of money but does require a lot of time and effort. You'll need to ensure that everyone keeps to the timeline and supervises all contractors.
---
Finishing Up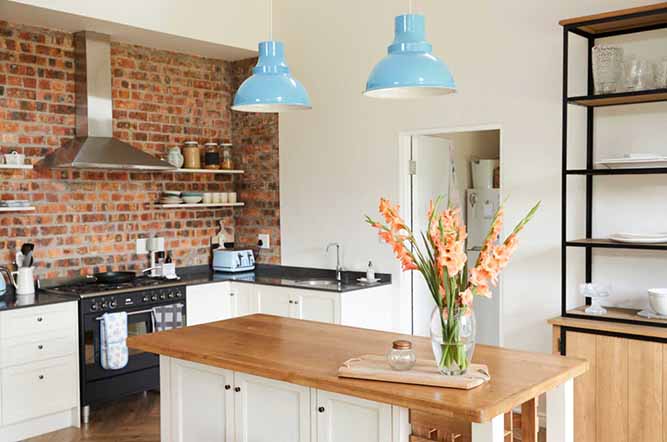 If you are ready to start ordering or if you need assistance, please feel free to call us at 1-855-669-5222 or send us an email at info@cabinetnow.com. Our team of cabinet experts is here to help with everything from measuring to ordering.