Whether you're remodeling or your cabinets need replacing, buying kitchen cabinets can be expensive. With so many materials, finishes, and hardware types to choose from, you can easily spend more than you had wanted to on your cabinets. But saving when buying kitchen cabinets is possible if you know which type of cabinet material to choose. Here are ten ways you can save money on new kitchen cabinets.
1. Avoid Pull-Outs
Whether used to store trash bin or spices, even though convenient, cabinet pull-outs are expensive. Any type of pull-out will drive your kitchen cabinets' price up, so try to avoid them. Instead, opt for a pantry cabinet to store food, spices, and other non-perishables. For your trash bin, you'll probably need to place it somewhere else. We advise that you stick to standard blind corners and base cabinets with no additional add-ons. (You can always add these on or DIY later!)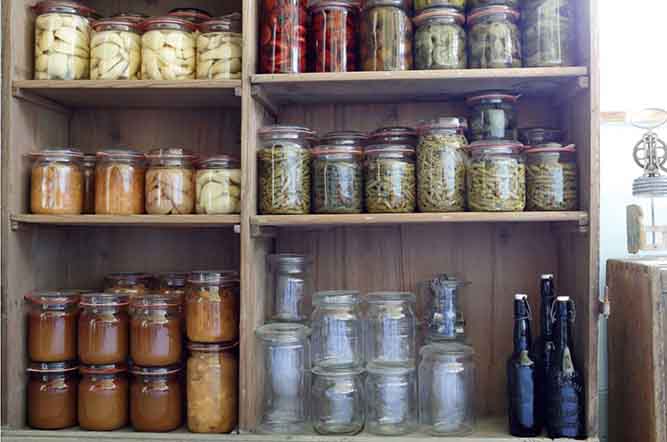 2. Get Open Shelving Instead Of Wall Cabinets
In general, kitchen cabinets are not the most affordable storage option, so looking for alternatives might be your best bet. One of these alternatives is open shelving could replace your wall cabinets. Even though having open shelving in your kitchen means more maintenance and less storage space, it will cost less than standard wall cabinets. With the price difference, you can save several hundred dollars, which you could use for something else.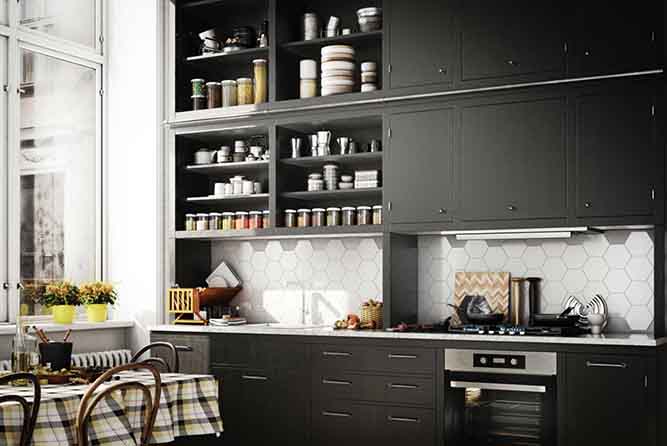 3. Pick A Budget-Friendly Door Styles
If your goal is to save money on your new kitchen cabinets, you need to go to a cabinets store with an open mind. Most people shop with a specific door style in mind, but this may not be to your benefit. Instead, start shopping with a few cabinet door ideas in mind and then compare each's costs. Door styles come at various price points that can differ dramatically.
The most cost-effective option would be slab door fronts, which are perfect for budget-conscious homeowners who want a modern kitchen. Alternatively, opt for shaker-style doors. Shaker doors are affordable, always in style, and can be easily customized to fit any kitchen. Avoid raised panel and inset door styles, which are almost always more expensive.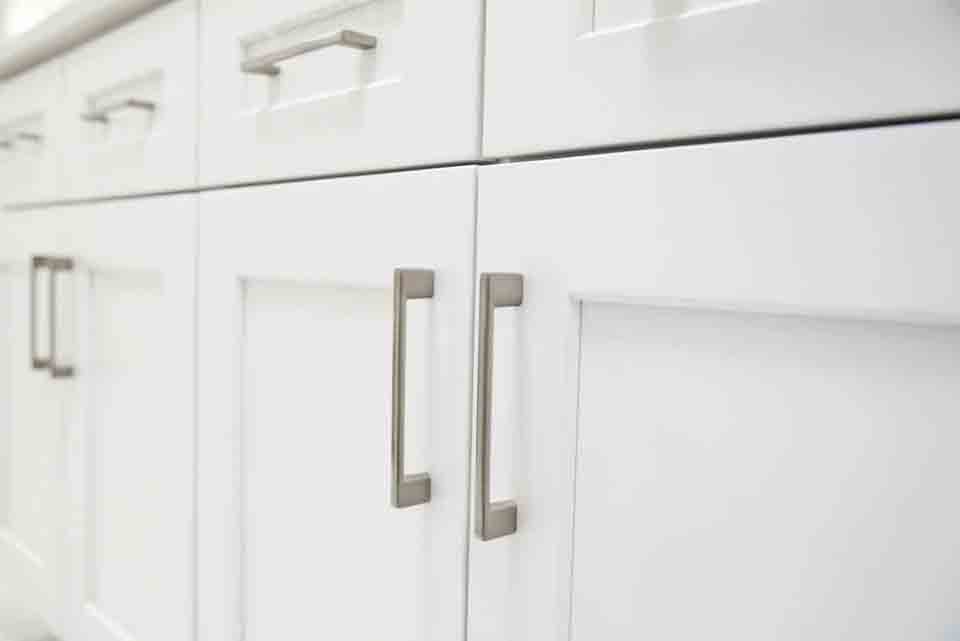 4. Pick An Affordable Wood Species
If you opt for solid wood kitchen cabinets, you must pick the right wood species to save you hundreds of dollars. For an affordable option, go with any of the following wood:
MDF panel/Paintable Hardwood Frame: Most of our unfinished cabinet doors are available with an MDF panel and paintable hardwood frame. This is a great affordable choice if you are planning to paint your kitchen cabinets.
Red Oak: Being able to grow all over the world, oak is not only a common wood but also an affordable one. Oak kitchen cabinets vary in color from dark brown to a light tan. It is suitable for most stain choices but does particularly well with yellow and red-toned stains.
Alder Select: Alder is a great choice for those looking to stain their kitchen cabinets warm and dark tones.