Many people wonder how they can save money when buying new kitchen cabinets. A kitchen remodel can be a pricey project for most homeowners and knowing how to stretch your dollars can make a huge difference. Whether you are doing a full renovation or just a smaller scale update, here are 10 tips to help you save on your kitchen cabinets!
---
1. Avoid Pull-Outs
Pull-outs for your trash can or spice rack can be excellent additions to your kitchen that improve its functionality. However, these things should be considered extras. This means that they are not necessary to the remodel (unless of course, they are all that is being added), and so if you run into budget trouble, consider waiting on these. These features can be added to existing cabinets in many cases, which means they are not vital to have during the initial installation.
---
2. Open Shelving
In addition to being modern and stylish, choosing open shelving over wall cabinets can also be a way to save money. Cabinetry can account for a large portion of your remodel budget, especially as material costs continue to increase. And so, opting for an option that requires less material can be a good choice.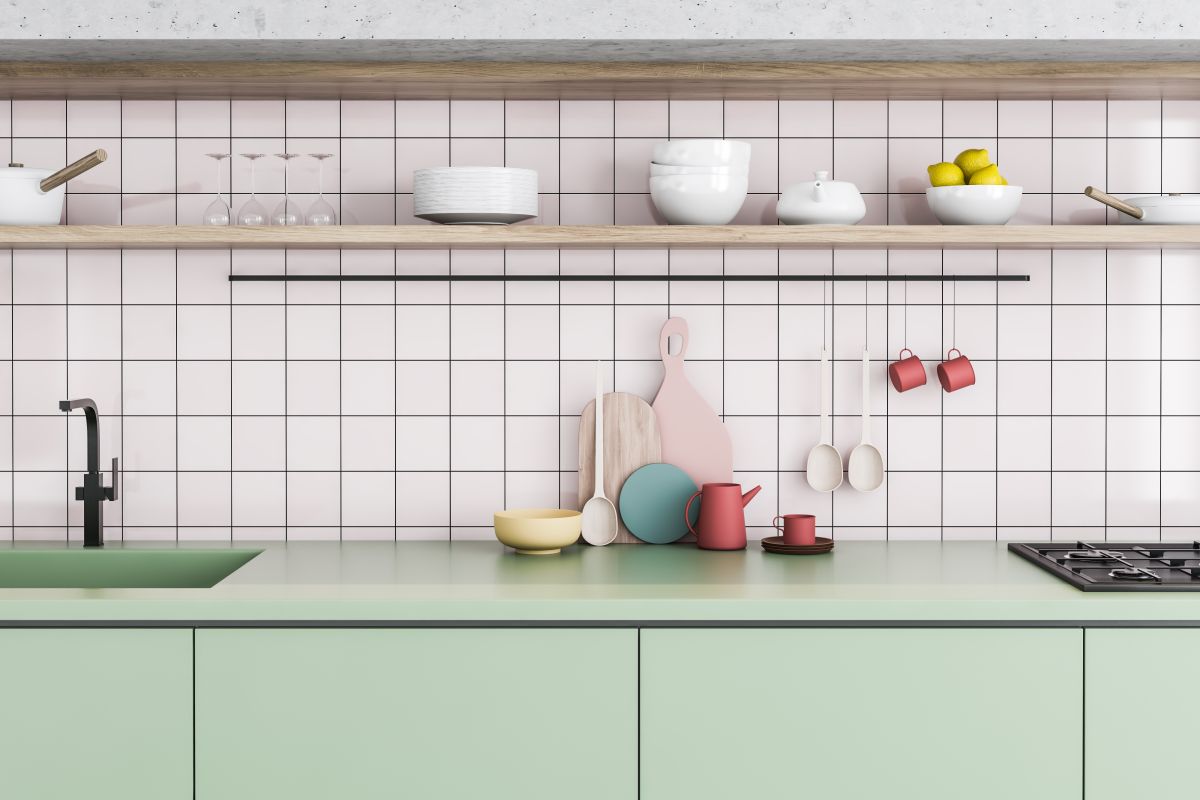 Open shelving also can have the benefit of opening up your space a bit. If you are used to being surrounded by cabinetry, then the simplicity of open shelving could be a breath of fresh air for you. Since they don't have cabinet doors or side panels, you will be able to see the walls in your kitchen, which can help to make the space feel larger. At CabinetNow, we now offer a wide range of floating shelves, which include both high-quality veneer options as well as trendy thermofoil ones.
---
3. Minimalist Styles
As you might expect, the most complex and intricate the cabinet door design, the more it tends to cost. For this reason, those looking to lower costs in their kitchen remodel should, in most cases, try to avoid raised panel styles. These often have more detail, and the thicker panel requires more material, both of which can lead to a higher price point.
Flat-panel and slab-style cabinet doors are typically going to be the more affordable options. However, this does not mean that you will have to sacrifice style for the budget. Shaker-style cabinet doors are one of the trendiest styles around, and they are a flat-panel design without detail. Depending on the material and finish you want, these can be a great choice for a variety of budget-conscious remodels.
---
4. Pick An Affordable Wood Species
While beautiful, solid wood cabinetry does come with a higher cost than engineered materials. However, solid wood cabinetry typically lasts longer, and it can have the added benefit of increasing the value of your home. However, the exact increase in your home's value will depend on your local housing market and several other factors.
If you are considering solid wood options for your kitchen cabinets, keep the following in mind:
MDF panel/Paintable Hardwood Frame: For those choosing a painted finish, ordering your doors unfinished with an MDF panel and hardwood frame can be a great choice that saves. Not only are you getting the solid wood in the frame, but MDF also paints extremely well, which means the panels won't stand out when finished properly.
Red Oak: Being able to grow all over the world, oak is not only a common wood but also an affordable one. Oak kitchen cabinets vary in color from dark brown to a light tan. It is suitable for most stain choices but does particularly well with yellow and red-toned stains.
Alder Select: Alder is a great choice for those looking to stain their kitchen cabinets with warm and dark tones. Our alder select-grade solid wood offers a more even and uniform color and grain pattern than our other alder options. When staining any type of wood, you are highlighting the natural beauty of its grain and color. This means you don't want it to be uneven, or for it to have knots and mineral deposits in the grain.
---
5. Opt For Engineered Wood
While it can be visually appealing, solid wood can be cost-prohibitive for a lot of smaller-scale projects. Luckily, engineered materials such as MDF and laminates can be more affordable options. However, these materials can still be used to create beautiful spaces, particularly if you are pursuing a modern design. MDF slab cabinet doors can be finished with either paint or a laminate, such as thermofoil, to create sleek, sophisticated designs. For the biggest impact, opt for a bright color and a full overlay. This will create a show-stopping wall of color in your space.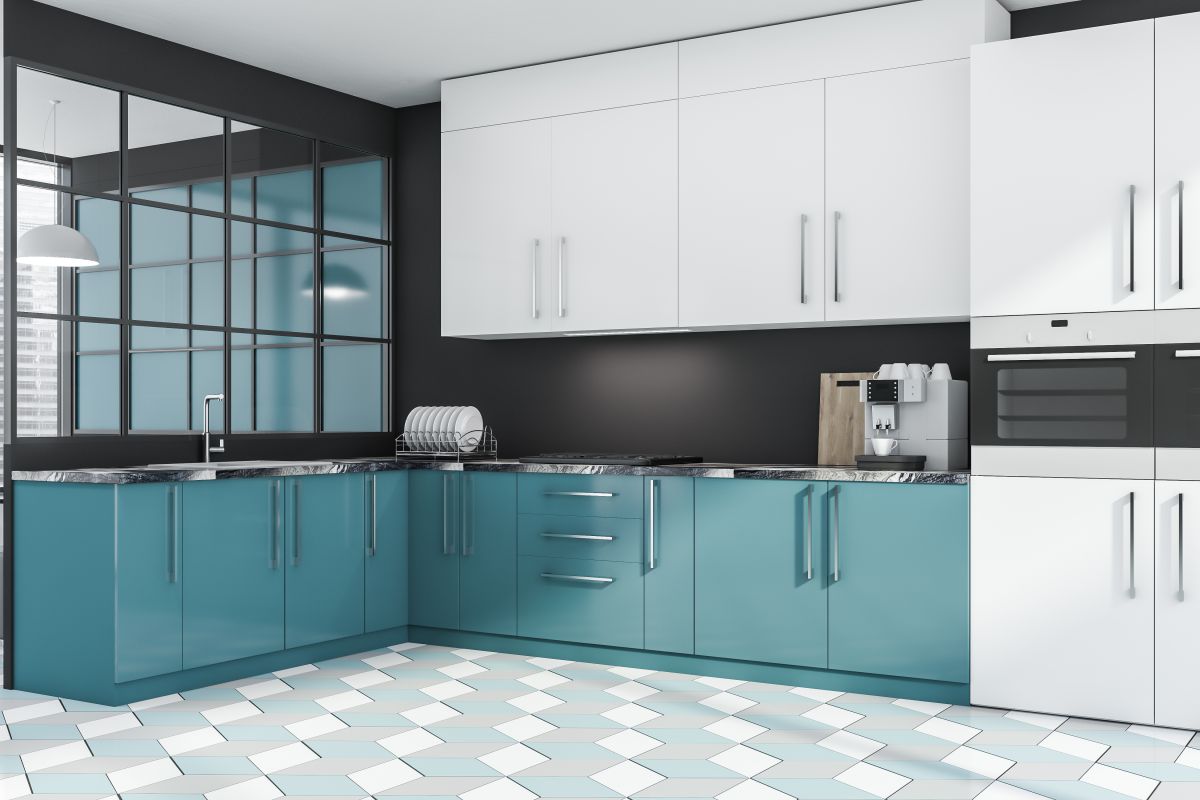 Thermofoil is a vinyl laminate that is heated and pressurized onto an MDF core. At CabinetNow, we offer thermofoil in a wide selection of colors, textures, and styles. In addition, our thermofoil cabinet doors arrive fully finished, which means you don't have to worry about painting or staining. This can help you save both time and money.
---
6. Get Fewer Drawers
While they can be helpful in creating more functionality in your kitchen, adding drawers can increase the cost of your remodel. Opting with fewer drawers in your design could save you several hundred dollars per cabinet. Remember that both drawer bases and cabinet bases are excellent options for your kitchen, but if you're on a budget, go with cabinets. You can always upgrade to drawers when your bank balance allows.
---
7. DIY What You Can
Hiring professional help is a sure way to increase the cost of your kitchen remodel, or any home improvement project, fast. And so, one of the best ways to save money on your project is to do the work, or as much as you can, yourself. Depending on the scope of your project, hiring labor can double your costs, which could mean not being able to accomplish everything you wanted.
However, this is not to say you should recklessly take on every project. Be sure to do research and to remember that there is no shame in calling for backup. Especially when it comes to things like electrical work and plumbing, an inexperienced DIY attempt can end up being more expensive than hiring professionals in the first place. Check out the below table to get an idea of labor and installation costs: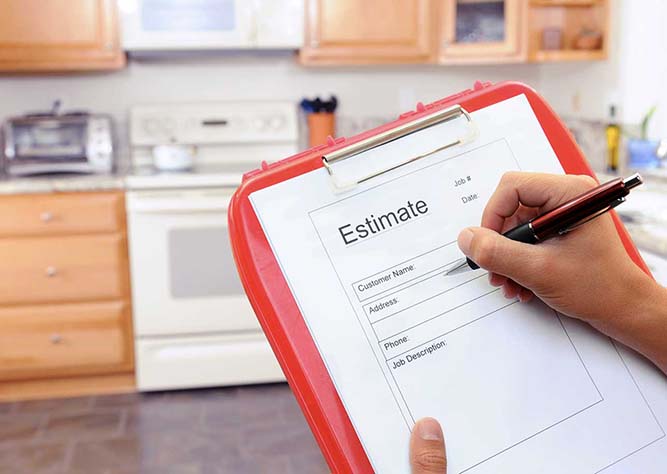 Labor & Installation Costs

Cabinet Installers
$40 - $70 per hour
General Handyman
$60 - $90 per hour
Speciality Cabinetry
$400 - $950+
Cabinet Removal and Disposal
$55 - $85 per cabinet
---
8. Avoid Too Many Customizations
As you might imagine, the more you customize your cabinets, the more they will cost. These customizations may be things like special designs or custom features. Many times, these are customizations that are designed specifically for your space to improve its functionality and style. However, the less you customize your new cabinet doors and drawer fronts, the more affordable they will be. Luckily, you can add some of these to your design later so that the up-front costs are not so high. One example would be glass cabinet doors, which you could either order new or make yourself!
---
9. Don't Add A Glaze
If you've decided to paint or stain your cabinets, don't add a glaze to them. Yes, adding a glaze may be a minor detail that helps shape your kitchen cabinets' aesthetic, but it is also a costly one. Simply put, glazing your kitchen cabinets is a method of antiquing them, which gives them more of a traditional look. It is not something that will impact the functionality or practicality of your cabinet, it will just make it look better. Because it is more of a want than a need, it should be a no-brainer to take it off the table, especially when trying to save money.
---
10. Say No To Soft-Close Hinges and Drawer Slides
Slamming cabinet doors is a great way to make a lot of noise and possibly damage your cabinets. Soft close hinges and drawer slides eliminate this problem. However, these are more expensive than their self-close counterparts by as much as double in some cases. When you are replacing a whole kitchen's worth, it adds up fast. Luckily, you can upgrade your hardware to soft-close options at another time to help spread out the expenses.
---
The Bottom Line
The way in which these tips look in your project will vary, but they are excellent starting points. It is imperative to have a plan and a set budget when starting projects like this. The plan and budget can be used to help keep yourself accountable when you are exploring your options. Remember, the kitchen is the heart of the home and any improvements you make will help increase your home's value.
If you are struggling with getting started, or you have a list and are ready to talk style and material, feel free to give us a call at 1-855-669-5222 or an email to info@cabinetnow.com. Our well-trained sales staff can help you with everything from measuring to ordering.