Customer Success Highlight: Carol K.
Replacing your cabinets during a kitchen remodel will dramatically change the look and feel of the room. New cabinets, hardware, and fresh paint can make even the most outdated kitchen exciting and contemporary. However, transforming one room in such a major way has a way of making us notice other areas that need attention.
This is the situation Carol found herself in after completing her new kitchen. Carol updated her kitchen with new, white shaker cabinets. The shaker cabinet door style has been popular for well over 100 years, and it won't be going anywhere anytime soon. If you would like to read more about the history of the Shaker cabinet door, check out our blog on the subject.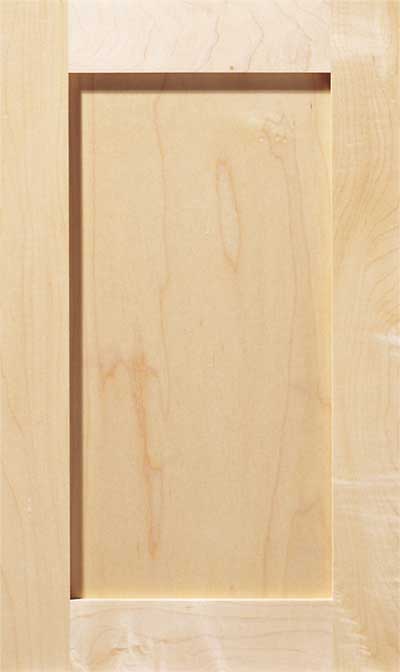 The Shaker Cabinet Door
In this blog, we are going to take a look at how Carol updated her china hutch to match her new kitchen cabinets!
---
Getting Started
The first step to any successful home improvement project is taking down accurate measurements. You can create the most beautiful design using kitchen design software, but if the measurements of your actual kitchen are not exact, you will be left with sub-par results. And so, Carol hired a contractor who was able to record her measurements for her.
Hiring professional help for your kitchen remodel is a great way to get high-quality results, and it also can help your project get done on schedule. In addition, when you hire professional help you also get the benefit of their experience and guidance. Oftentimes, your contractor may be able to make suggestions you never considered or spot potential problems before they become major issues.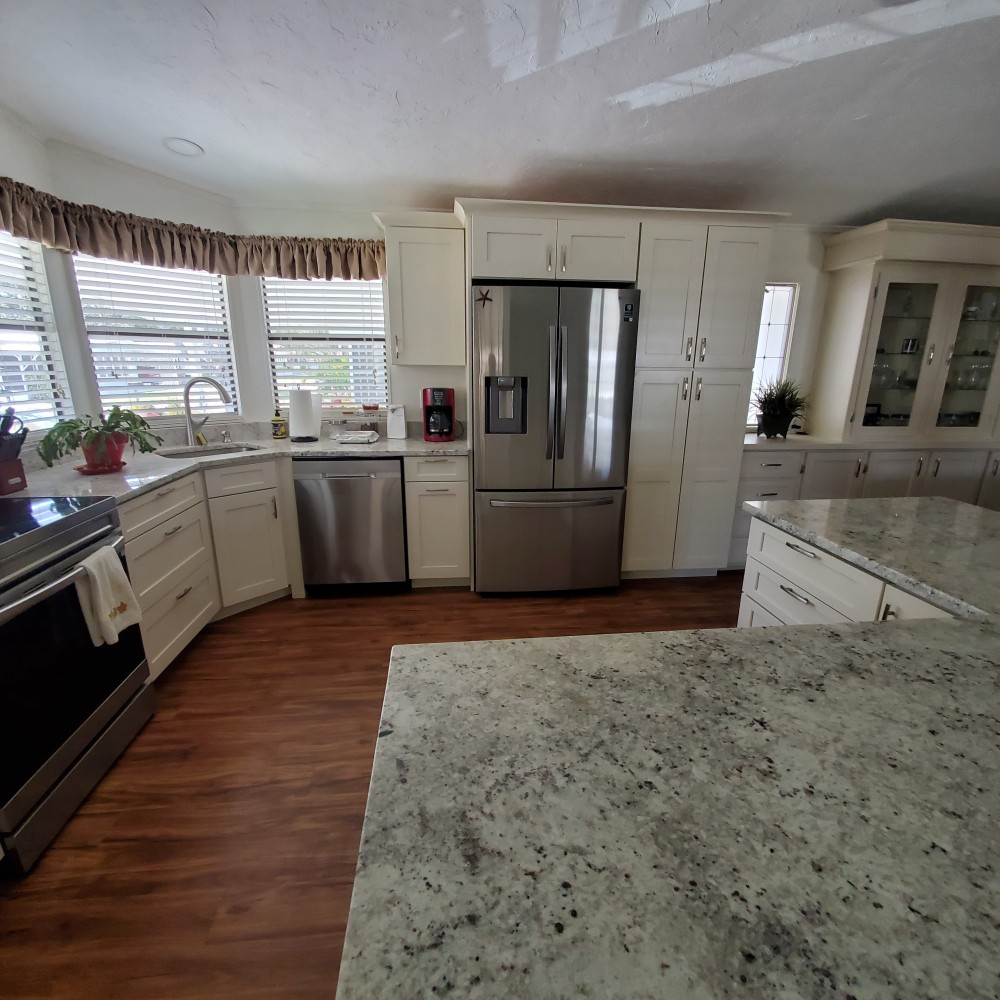 Carol's New Kitchen
And so, Carol had the measurements for the hutch she needed and now needed a way to order replacement cabinet doors that would match the new kitchen. Carol found out about us at CabinetNow from a friend who recommended our company. With 100's of styles available, Carol was able to quickly find the perfect match for her cabinet doors, and with her measurements in hand, she was able to get her new doors and drawer fronts ordered.
---
Unfinished Cabinet Doors Help You Save Money
One of the best ways to save money on your kitchen remodel is to order your cabinet doors and drawer fronts unfinished. What this means is that your new fronts come without any paint, primer, clear coat, or other finishes like veneer or thermofoil. At CabinetNow, our unfinished cabinet fronts are shipped pre-sanded so that you can skip that step and get right to painting or staining.
If you have never painted cabinet doors before, they can be a bit more difficult to paint than you may expect. It is important to take your time as you work, to ensure that each finish is smooth and even. Carol used high-quality brushes and rollers to apply the paint and primer to her fronts. It is recommended to apply at least two coats of primer and paint to achieve the best finish. To learn more about painting cabinet doors, check out our guide!
---
Glass Cabinet Doors for Style
Since the china hutch is a place to store all the fancy plates, bowls, and glasses, it is the prime candidate for glass front cabinet doors. Typically, these are reserved for special occasions only, which means that your guests don't get to see them often. Adding glass cabinet doors to the china cabinet allows these nicer items to be displayed for all to see while remaining safely behind glass.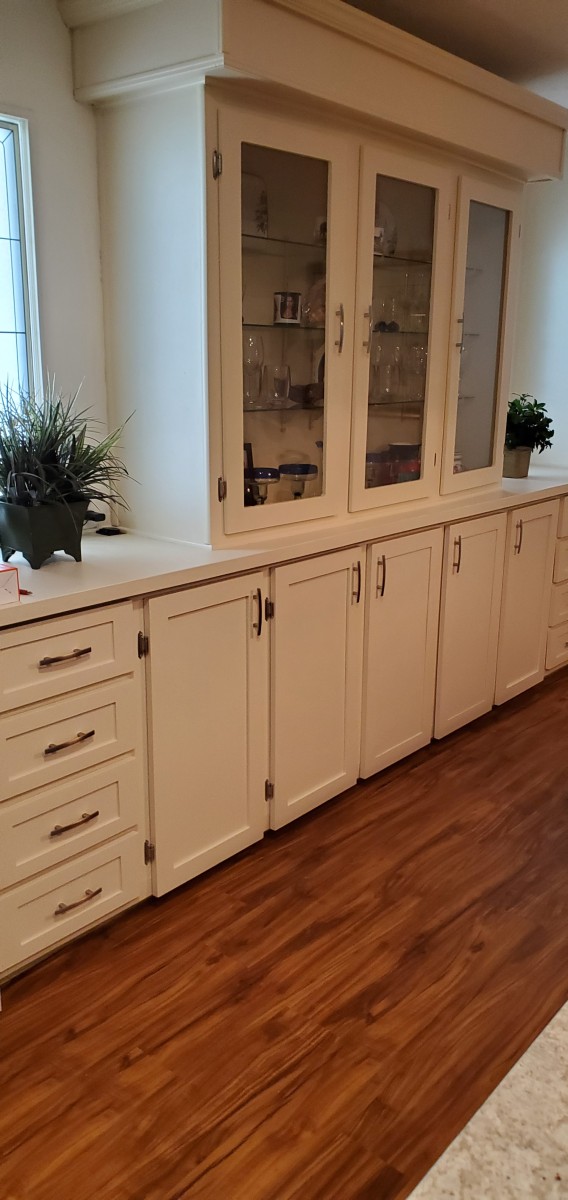 The Hutch Displaying the Dinnerware
Adding glass cabinet doors also has the benefit of adding depth to your space. This means extended lines of sight to the back of the cabinet box, which helps to make the room feel larger and brighter. Glass cabinet doors are the ideal choice for cabinets like the china hutch that are designed to showcase your best dinnerware.
---
Installing Cabinet Doors
Once all your cabinet doors and drawers are painted and dry, you can get started on the installation. If you are reusing your hardware, installation can be quick and easy. Often, you can simply take one door down and replace it with the new one. If you are installing new hardware, you may need wood filler to fill the old holes in the cabinet before attaching the new door and hinge.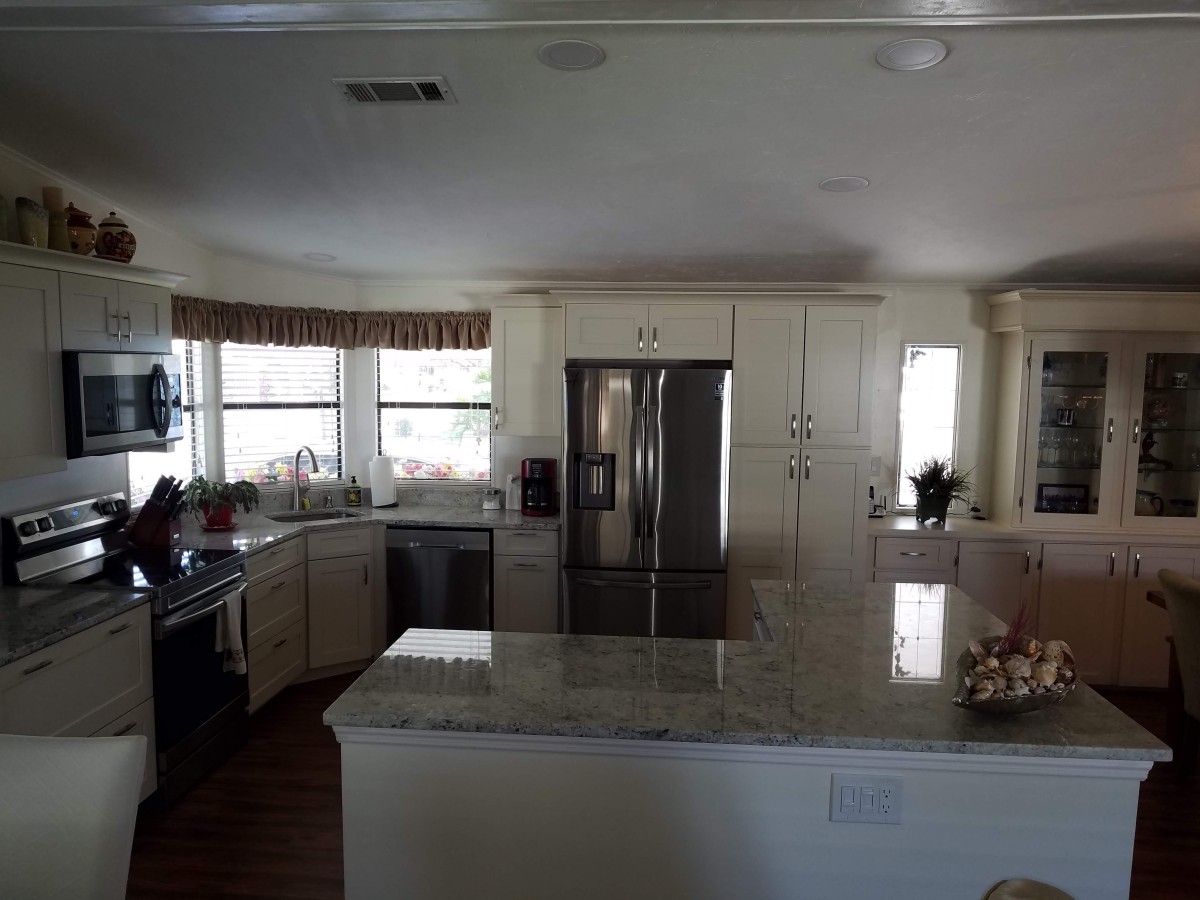 The Full View
Carol's contractor took care of the installation for her. Installing larger fronts can be a bit tricky if you are on your own, so it can be wise to get help to ensure you don't damage the door or cabinet box. In addition to matching the style and color of the rest of the kitchen, Carol got matching handles and pulls for these fronts. The result is the china hutch blends seamlessly into the kitchen!
---
Finishing Up
If you have recently remodeled and wish you had done more, don't worry! At CabinetNow, we offer free door-style matching services. This means that you can update other areas, like a bathroom, in your home with the same style as your kitchen remodel to create a sense of cohesion. Echoing various style elements throughout your home design can be an effective way to create stunning interiors!
If you are ready to start ordering or if you need assistance, please feel free to call us at 1-855-669-5222 or send us an email at info@cabinetnow.com. Our team of cabinet experts is here to help with everything from measuring to ordering.