A lot of things influence the look of your kitchen, but few have as much impact as the look of your cabinets. They are a major focal point and take up much of the visual space in your room. Changing them up by getting painted cabinets is a great idea. However, it's important to know if it's better to order them painted or to get the painting done onsite.
---
Pros of Ordering Painted Cabinets
These days, it's easy to get the painted cabinets you want delivered right to your door in the color you already want. With CabinetNow, you can even order yours online. Here's why you should consider it.
Reduced Mess
One of the biggest advantages of ordering painted cabinets is preventing messes at the job site. Painting is a very involved task. A crew has to tape off the areas that are not going to be painted, lay out drop cloths, and clear out a space so everything stays clean. Even after painting, they may need to clean up any spots that ended up with paint on them.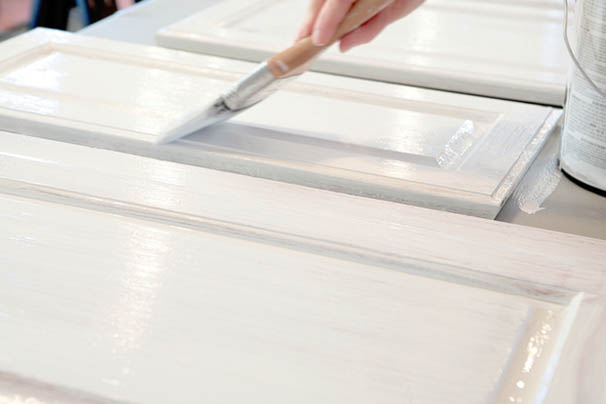 By ordering the cabinets already painted, you can skip all of these steps. You just open a box and have the cabinet doors that you wanted with a professional paint job. All you need to do is install them.
No Drying Time
Another benefit of ordering painted cabinets is skipping drying time. Once a crew paints cabinets in a house or warehouse, you need to wait for them to dry before you can continue your project. Inside a home, this can be tricky if the family is still living there during the renovation. There is a risk that someone could touch the paint or get something on it.
When you order painted cabinets, they have already been colored and dried in a specialized facility so you don't have to worry about them being messed up before they are dry. With the right planning and ordering process, you can have the cabinets ready to go when you need them. That reduces delays in your project so things stay on track.
Consistent Coloring
Painted cabinets that are pre-ordered are all finished from the same batch of paint under watchful eyes. This means you have better odds of getting very consistent colors and tones in your cabinets. When you paint cabinets on site, there is a risk of running out of paint and needing to get another batch. If that batch isn't mixed well, you could end up with cabinets that don't match.
Quality Coverage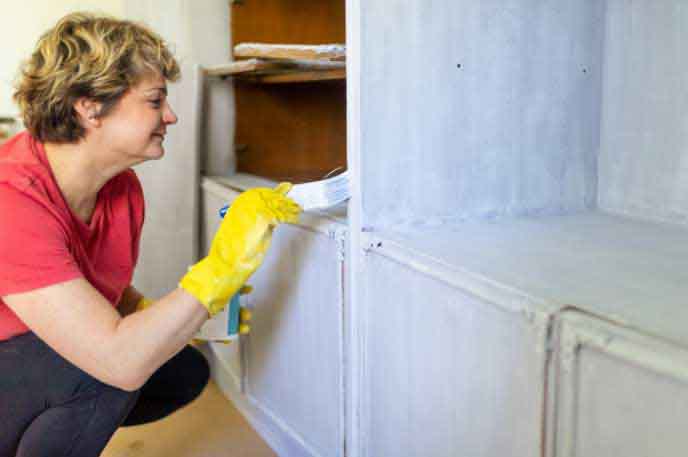 When you are getting cabinets that have intricate designs on the door panels or trim, ordering them already painted is a good idea. CabinetNow has a thorough painting process that gets into all of the grooves of the cabinet without being cakey or too thick.
Getting painted cabinets done onsite can make it harder to get perfect coverage. Your painter may not do as perfect a job as you like with fine details. You may also notice brush strokes, depending on the painting technique.
---
Cons of Ordering Painted Cabinets
Ordering your cabinets already painted is a great choice, but there are some potential drawbacks. Think about these possible hiccups to make sure your project goes smoothly.
Lead Time
While it's nice to not have to deal with painting cabinets yourself, ordering them means there may be more of a wait involved until you get them. Once you place the order, your cabinet boxes, doors, and drawer fronts will need to be fabricated, paint colors mixed, and the finishes applied and given time to dry before shipping.
Our customer service team should be able to let you know how long all of this will take. However, there may be factors that no one can control, such as material shortages or shipping delays. Account for these possible problems by working with a quality company like CabinetNow and including a little padding on the timing of your construction schedule.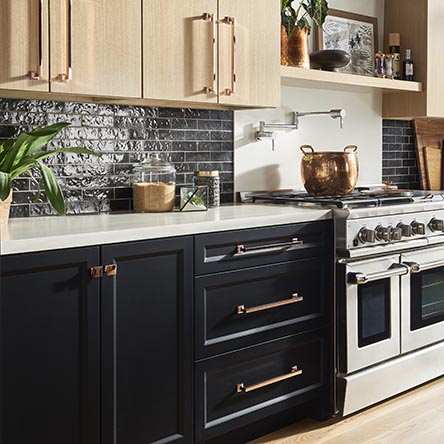 It's also important to make sure you know what happens if your cabinets are damaged in shipping. Talk with customer service in depth about all the possibilities when you place your order.
Color Correction
Ordering painted cabinets can let you pick a color you love for your kitchen. However, there is a chance that you won't get to see the actual color in your space until you have your final product. It's true that paint colors can look different in different lights. The color you picked on your screen may not translate as the identical shade in your actual space.
You may need to work with your cabinetmaker if you feel that the color you picked is not what you got in your final product. Talk with us about the guarantees we offer to make sure you'll get the cabinets you want. CabinetNow is committed to making sure you're satisfied with every aspect of your project that we are involved in.
Paint Touch-Ups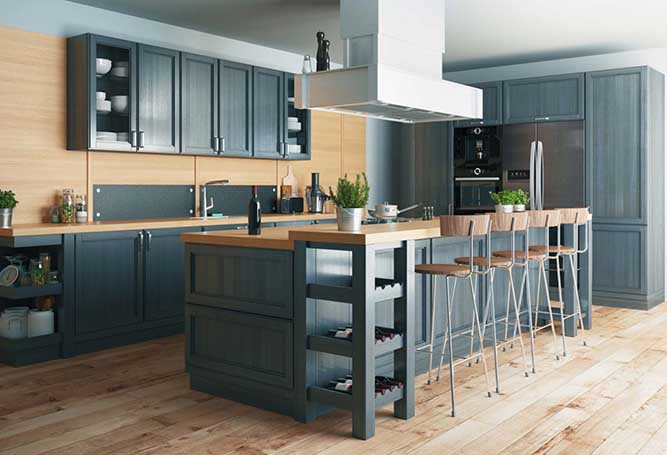 Even in the most well-maintained kitchens, wear and tear will happen. For painted cabinets, this can include scratches, scuffs, scrapes and stains. You will eventually find yourself needing to touch up the paint. If you ordered the cabinets already painted it may be a bit more difficult to get the matching color.
Keep your order number in your records just for this purpose. If anything happens, call your cabinetmaker to see if we still have the record of your order. You can get details about your paint color so you can match it well enough for a repair. Also ask about what type of sealant is needed on your custom cabinets so you can use the right products.
---
Finishing Up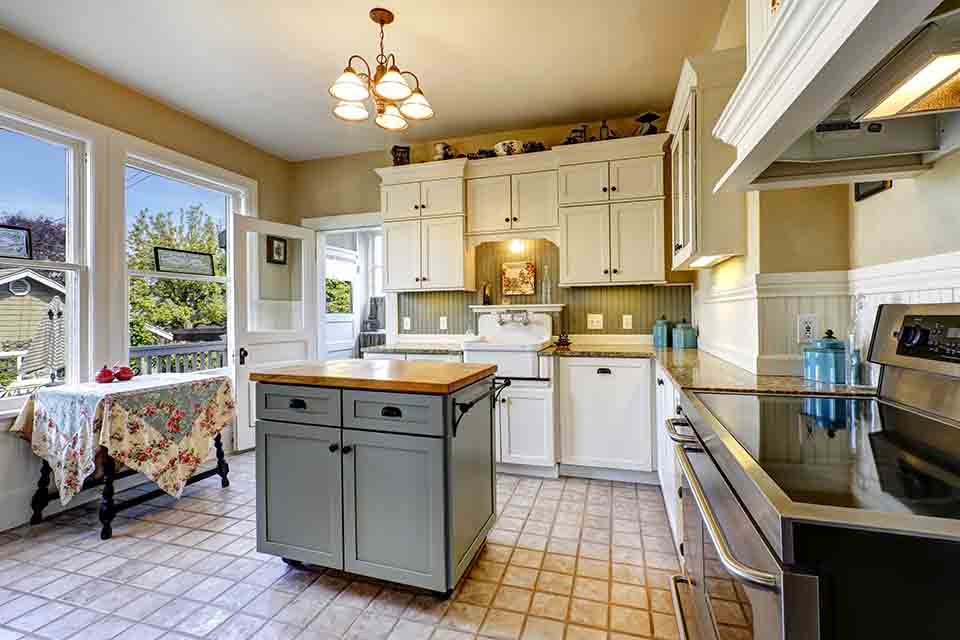 Getting painted cabinets is a wonderful way to bring your style into your kitchen and create a look that's right for your family for years to come. While you can paint the cabinets you have, ordering ones that are already painted for you can save a lot of time and trouble. Log on to CabinetNow and look at your color and style options to start building your kitchen.
If you are ready to start ordering or if you need assistance, please feel free to call us at 1-855-669-5222 or send us an email at info@cabinetnow.com. Our team of cabinet experts is here to help with everything from measuring to ordering.