Why You Should Order Cabinet Door Samples Before Starting Your Project
Unique cabinet styles can be amazing for a kitchen, but you need to make sure they're what you envision. Something interesting may catch your eye, but will you still love it in 10 years? The only way to be sure is to see it up close. Cabinet door samples are an enormous help for remodeling projects, letting you see how cabinets really look in your kitchen's natural lighting.
---
Bring Your Design Vision to Life With Cabinet Door Samples
There are many different styles of cabinet doors, from smooth Shaker cabinets to our sophisticated Heritage cabinets with luxurious borders. Each one fits a different overall style. They give you endless design possibilities:
Classic
Contemporary or modern
Vintage
Minimalist
Rustic or farmhouse
The idea you have in your head isn't always easy to bring to life on your first try. With the help of cabinet door samples, you can nail down exactly what you want, including checking potential accessories. In addition to samples, experimenting with kitchen design software online can be a great way to test your ideas. Plus, many of these programs are available free of charge!
---
Select the Ideal Finish for Your Kitchen's Ambience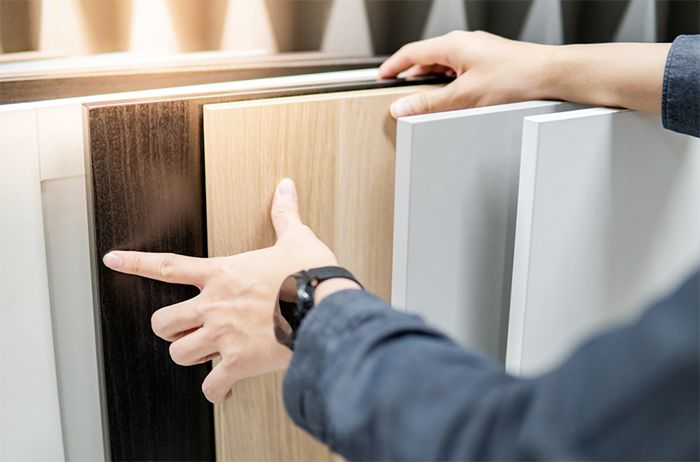 The design of a cabinet door isn't the only thing that matters. Its color and finish play a huge role in the kitchen's ambiance:
Dark tones tend to feel more elegant.
Lighter finishes add a spacious, positive vibe to the room.
Painted white cabinets are popular for contemporary styles.
Reddish hues are warm and evoke the feel of an Italian kitchen.
Clear hardwood finishes are perfect for rustic designs.
Minor differences matter. For example, true white flat-front cabinets are a great fit for mid-century modern and minimalist styles, but a slightly warmer tone of white gives country farmhouse kitchens a classic, relaxing appearance.
---
Choose the Perfect Cabinet Doors for Your Project
Few things are more important than cabinets for a kitchen's style, personality and value. High-quality cabinet doors are designed to last a lifetime, so this is one area where close doesn't cut it.
There's a small but important difference between "looks great" and "looks perfect" for your kitchen. Once you've narrowed down your choice of cabinets to a few favorite styles, always request a sample cabinet door before moving ahead with the complete order.
---
Make the Right Investment for Your Kitchen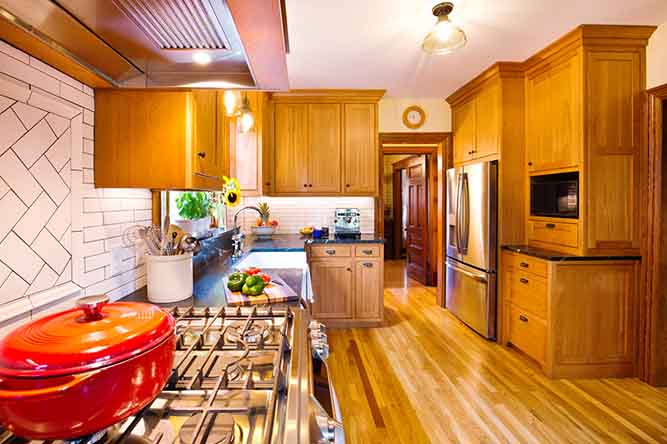 If you ever decide to sell your home, having a beautiful kitchen with attractive cabinets is a major selling point. According to data from Realtor.com, the kitchen is by far the most important space for sealing the deal. A luxurious kitchen can sell a home almost 10% faster.
Not surprisingly, the cabinets you select also make up a significant portion of the total remodeling costs, sometimes as much as 30%. That's why ordering door samples before you begin is wise. You can avoid mistakes and make the best use of your remodeling budget.
---
Get a Wide Range of Cabinet Door Samples for Your Project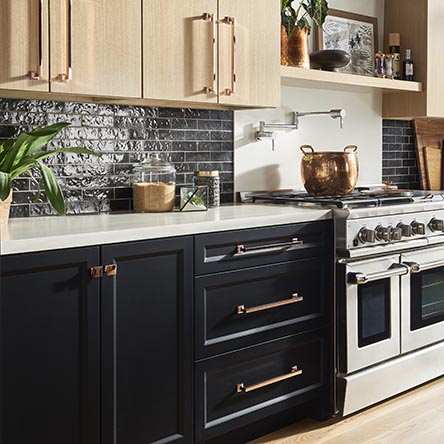 The right choice of cabinets is potentially the most important decision you're going to make for your entire remodeling project. At CabinetNow, our expert team can help you make a smart decision with our trusted cabinet door samples program. Get sample color books, wood door samples, and thermofoil cabinet samples delivered right to your door.
If you are ready to start ordering or if you need assistance, please feel free to call us at 1-855-669-5222 or send us an email at info@cabinetnow.com. Our team of cabinet experts is here to help with everything from measuring to ordering.