Remodeling your kitchen is a big decision that requires a lot of work and research. You will need to source all your materials, design your kitchen, maybe hire professional help, and, of course, install all of it. Additionally, you will also be looking at this new design likely every day until you sell the house. So, many homeowners ask "Is a kitchen remodel worth it?"
If you are not planning to sell your house, the answer to this question depends on the state of your current kitchen and how much you use it. If your is poorly designed and makes you not want to use it, then a remodel that introduces functionality with style may help you discover your inner chef.
If you are planning to put your house on the market, then a kitchen remodel could be a good idea. Kitchens are an important factor for homebuyers, and an outdated or poorly designed kitchen could turn off a potential buyer. And so, giving your kitchen a quick update or remodel could be a good idea. Depending on the housing market and your area, your kitchen remodel could also have a good ROI or return on investment. In this blog, we take a look at whether or not a kitchen remodel can be beneficial for you.
---
When To Remodel Your Kitchen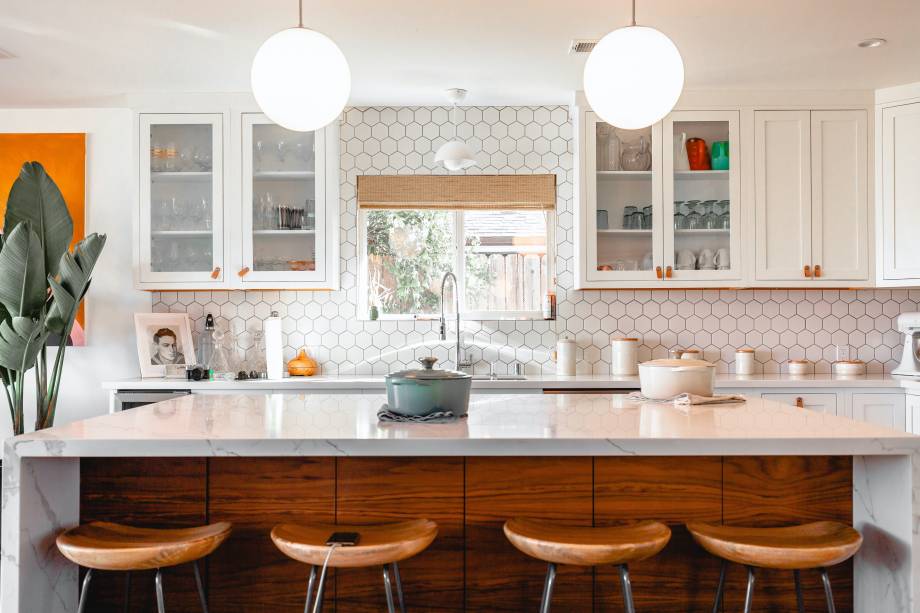 If you aren't sure whether or not to remodel your kitchen, then it can be helpful to ask yourself a few questions:
Are you remodeling for love or a listing? But if you plan on selling, sit down with a real estate agent to find out what homebuyers want in a kitchen.
Have you chosen the right contractor? Picking the right contractor that is trustworthy and gets the job done is an essential part of the kitchen remodel process. Do plenty of research, ask for references, and trust your gut feeling when picking a contractor to get your project finished on time.
Are you respecting your home's architecture? If your home has plenty of architectural character and charm, embrace these elements in your kitchen remodel.
Are you picking the right cabinets? One of the most significant purchases you'll make during a kitchen remodel are the cabinets. Kitchen cabinets are an investment in themselves, so you should opt for something that will last a lifetime.
Is your kitchen too trendy? Remember that trends come and go, so opt for timeless options that will still be in style in a few years.
Is your kitchen functional? Whether you're remodeling to sell or to upgrade your kitchen, ensure that what you end up with is functional. From bottles of wine and garbage cans to pots and pans, take inventory of what you have in your kitchen, and ensure that everything has its place.
---
Return On Investment
Normally when we think of getting a return on our investments we might think about the stock market. Many people don't realize that things like a kitchen remodel can also pay out a return on investment. Typically, this is because the remodeled kitchen increases the value of the home when it comes time to sell. Hearing this, many people assume they have to spend big to enjoy a good return on their investment, but this is not true. In fact, Zillow reports that a smaller scale remodel project has a better return than a "dream kitchen" scale remodel.
And so, it can be helpful to break down remodels into two categories: minor and major. The projects and concerns vary between the two categories, so it is important to have your remodel planned out from start to finish before beginning. When trying to decide between a major and minor remodel, consider the following:
Local Housing Market: You need to consider the market that your home is in and, with the help of a real estate agent, determine the scope of your remodel. You don't want to run the risk of spending too much and not being able to recoup as much.
Home Value: You do not want to over-invest into your kitchen remodel, but rather ensure that it reflects your home's price point. Having countertops worth $50,000 may not be necessary for a home valued at $200,000.
Budget: As a homeowner, you need to ask yourself how much you have to invest in your kitchen remodel. You don't want to break the bank or dip too much into your home equity.
---
Minor Kitchen Remodel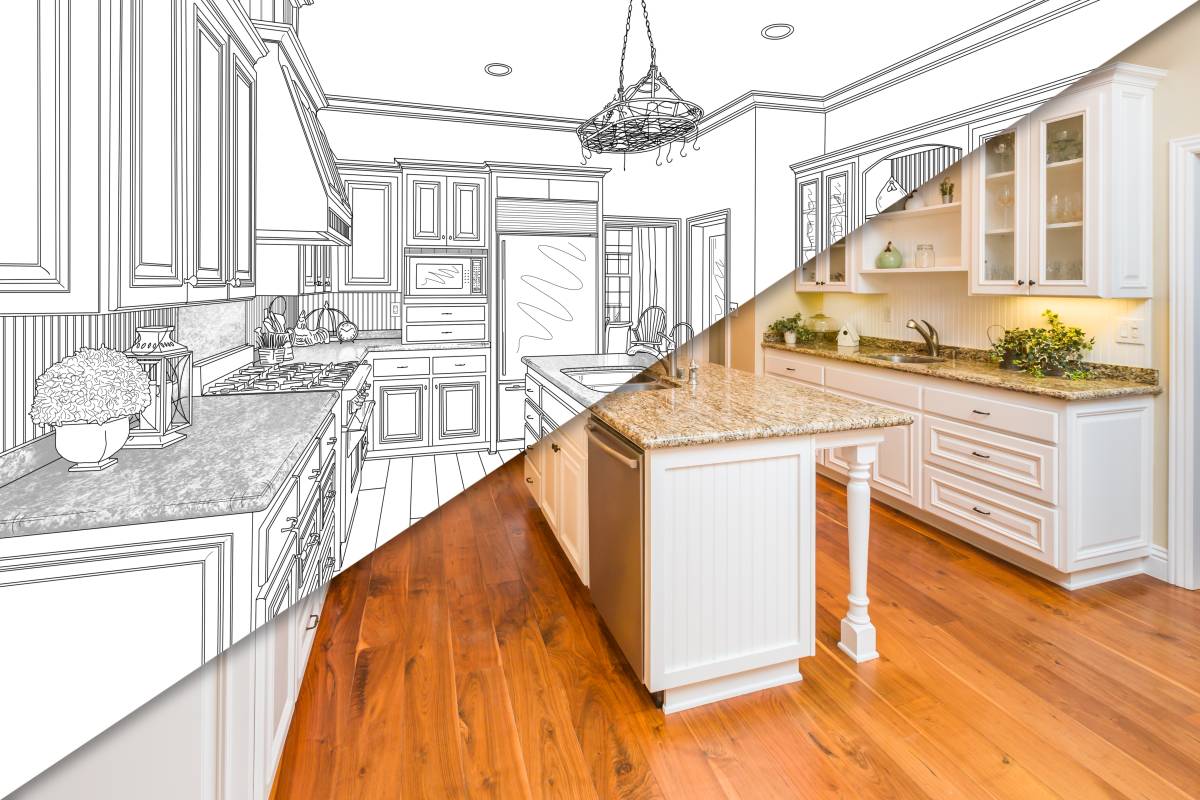 Typically, minor kitchen remodels work within the current layout of your kitchen. This is because moving walls can also include needing to move wiring or plumbing, which will drive up costs quickly. Instead, you will be focusing on optimizing your existing features. These projects include some of the following:
Refacing or painting cabinet fronts
Adding new hardware to your cabinets
Upgrading to granite or quartz countertops
Getting matching appliances
Repainting your kitchen
Getting new flooring
Adding a tiled backsplash
The national return on investment for a minor kitchen remodel is around 80%, with the average cost being $21,198. This means that the average return on investment is $17,193.
---
Major Kitchen Remodel
Major kitchen remodels can range widely in terms of projects and costs. You may be knocking down walls to create an open concept kitchen, or you may be installing new cabinets and countertops. For this reason, splitting major remodels into subcategories can be helpful. The two subcategories we will use are mid-range and upscale.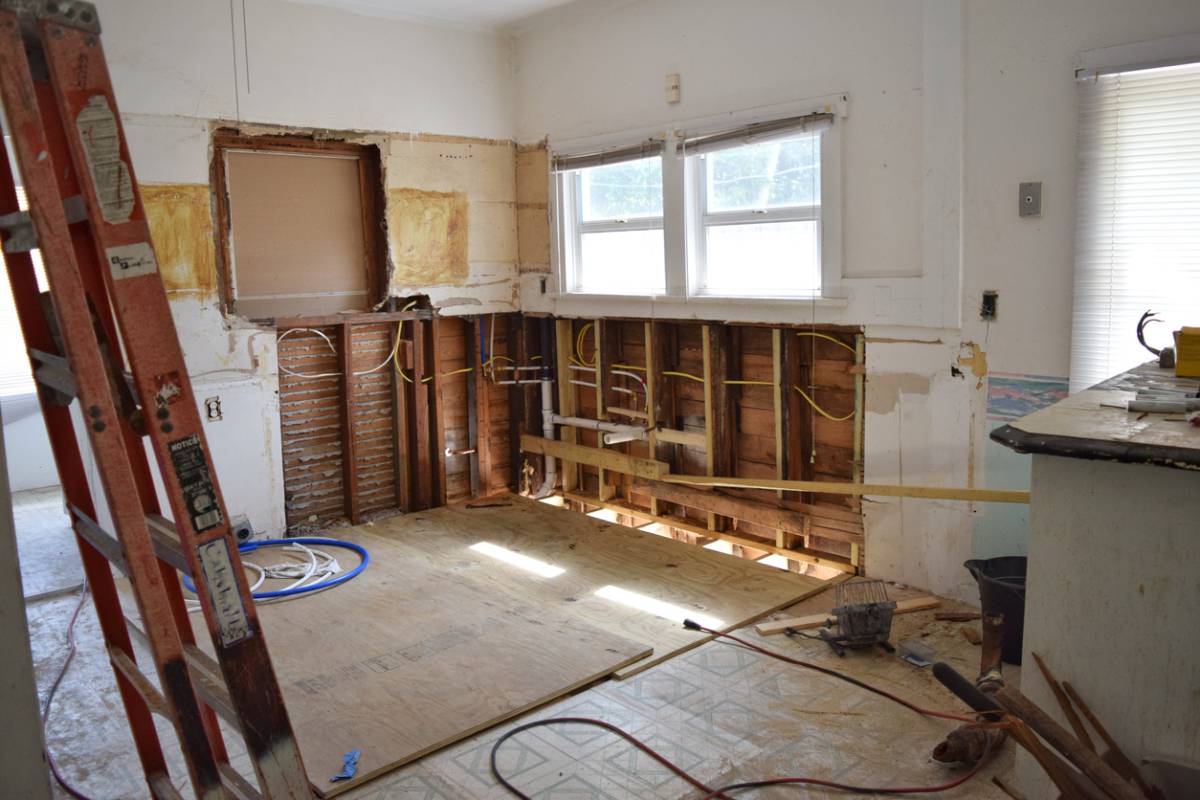 Mid-Range Major Kitchen Remodel
With a mid-range remodel, you'll be giving your whole kitchen an overhaul, including changing the layout of the space and improving the functionality. Here are a few things you might consider doing to your kitchen:
Adding an island
Getting new flooring
Adding semi-custom, solid wood cabinets
Opting for energy-efficient appliances
Adding a stainless steel sink
Painting walls, trim, and ceiling
The national return on investment for a midrange major kitchen remodel is 59%, with the average cost being $63,829. Overall, you should recoup around $37,637 if you decide to sell your home.
Upscale Major Kitchen Remodel
An upscale remodel is very similar to a midrange remodel in terms of changing the layout, improving the functionality, and the full list of things you might consider doing to your kitchen. The thing that differs most is the high quality in finishes, which include the following:
Adding fully custom, solid wood cabinets
Getting Stone countertops
Adding imported ceramic or glass tile backsplash
Opting for high-end appliances
Getting an under-mount sink
Adding a faucet with water filtration
Upgrading lighting including under-cabinet LED lighting
Adding tile or wood flooring
The return on investment for an upscale major kitchen remodel is 53.5%, with the average cost being $125,721. This means you'll recoup roughly half of your money back, which should be around $67,000.
---
ROI at a Glance
| | | | |
| --- | --- | --- | --- |
| | Avg Cost | Avg ROI % | Potential Return |
| Minor | $20,000-$25,000 | ~80% | $16,000 - $20,000* |
| Mid-Range | $45,000-$65,000 | ~60% | $27,000-$39,000* |
| Upscale | $125,000+ | ~50% | $62,000* |
*Based on national averages. ROI will depend on location, local housing market, and work done.
---
Finishing Up
As you can see, there are a lot of factors that play into whether or not a kitchen remodel will be worth it for you. Be sure to consult a local real estate agent to find out what people in your area are looking for in terms of kitchens. Plus, they should also be able to give you a good idea about your budget. Once you have your budget and plan settled, you can start the fun part: designing your new kitchen!
If you are ready to start ordering or if you need assistance, please feel free to call us at info@cabinetnow.com. Our team of cabinet experts is here to help with everything from measuring to ordering and even kitchen design!