When it comes to "big ticket" holiday surprises, kitchen cabinets or cabinet doors often don't make the list. A kitchen remodel is often planned out months in advance and can be costly. With a holiday certificate from CabinetNow, you can help someone achieve the kitchen of their dreams.
For your holiday remodel, we recommend Shaker cabinet doors. The shaker cabinet style has been a constant in interior design for over two centuries, and they will likely remain a staple for decades to come. And so in this article, we will be examining why Shaker Cabinets can be the perfect gift for your loved ones this holiday season.
---
Average Cost to Replace Cabinet Doors
Before you even start planning, you probably want to know how much all this will cost. A full kitchen remodel can run anywhere from $5,000 up to $20,000 depending on the scope of your project. However, just replacing your cabinet doors, also known as refacing, is a cost-effective way to give your kitchen an entirely new look.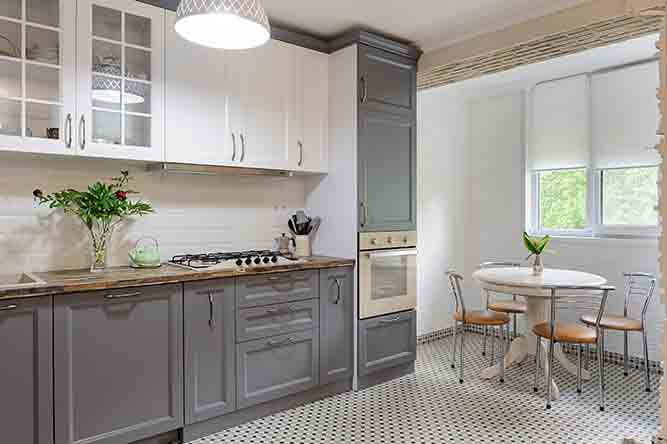 Depending on the quality of the material and the number of doors, you can expect to spend anywhere from $30 to $150 per door. If you plan to hire professionals to remove your old doors and install new ones, then you can just about double the price per door. When you hire refacing professionals, they will typically be helping you remove your hinges, hardware, drawer fronts, and doors, then they will install the new hinges, drawer fronts, doors, and hardware.
Your cabinet doors will also need to be finished before they can be installed. This means using something like paint or stain to give your doors and fronts a protective covering. Painting your cabinets yourself is a great way to cut costs, but it can be both a difficult and time-consuming process. Ordering pre-finished or pre-primed doors can help you save a lot of time, but it will come at a higher cost for your doors.
Another decision you will need to make is whether or not you will be boring the doors for hinges on-site or not. Boring bits and templates can be purchased at your local hardware store, or if you choose CabinetNow for your doors and drawer fronts, then you choose to have us handle that job.
And finally, you should consider how your finishing method affects the material you choose. For example, those interested in more classic kitchen designs might be interested in a dark stain for their cabinets. Staining cabinets is a great way to highlight the natural beauty of the material, and so, you will need to invest in a material with a strong, even grain pattern.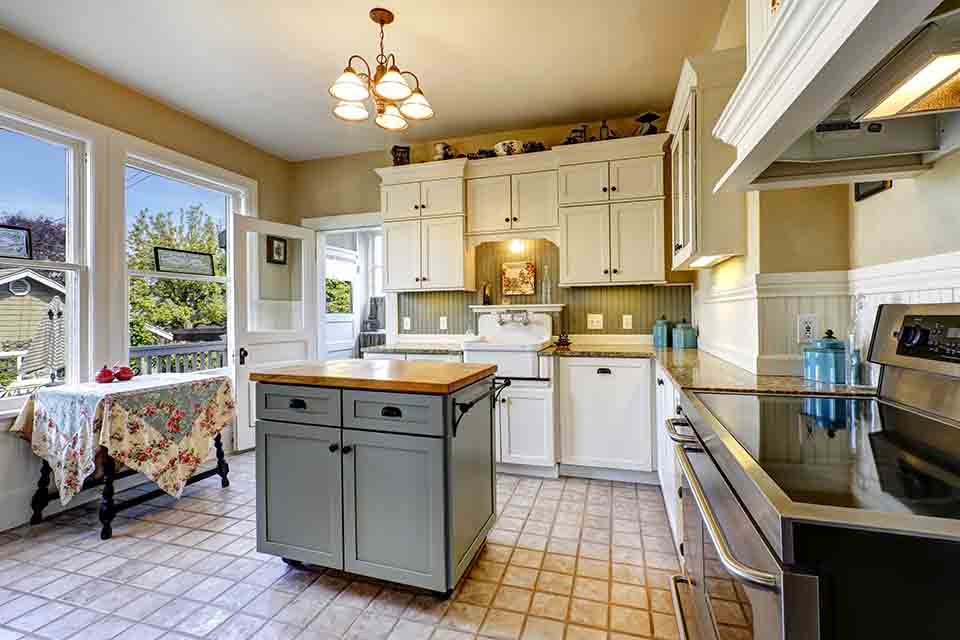 However, more contemporary styles feature lots of bright colors, which is increasingly common for new paint colors. Since a painted finish will obscure the material underneath, you don't need to worry about grain patterns or wood tone.
For this reason, MDF becomes a great choice. MDF is a more budget-friendly material, but MDF paints extremely well. This is why MDF has quickly become one of the most sought-after building materials.
DIY and Save
You will already be saving a considerable amount of money by choosing to reface your cabinets rather than opting for a full kitchen remodel. As mentioned above, hiring professional help in your refacing project will drive up the costs quickly. And so it may come as no surprise, taking on the work of removing your old doors and installing the new replacement cabinet doors will save a lot of money.
If you choose the DIY route for this project, we have some advice from our experts here at CabinetNow. It is always important to start with a solid plan. Since you won't be hiring professional help, your budget will only include the cost of the materials such as the cabinet doors and drawer fronts, hinges and drawer slides, and any knobs or pulls you plan to install.
Every element of the project you take on can help to soften the financial burden of a kitchen remodel, but do not let yourself get overly confident, especially if you have little to no DIY experience. Be kind and reasonable with yourself, your skills, and your time. Not knowing when you need to call for professional help can cause delays or other issues that will negatively affect your bottom line.
---
Why the Shaker: 200+ Years of Shaker Style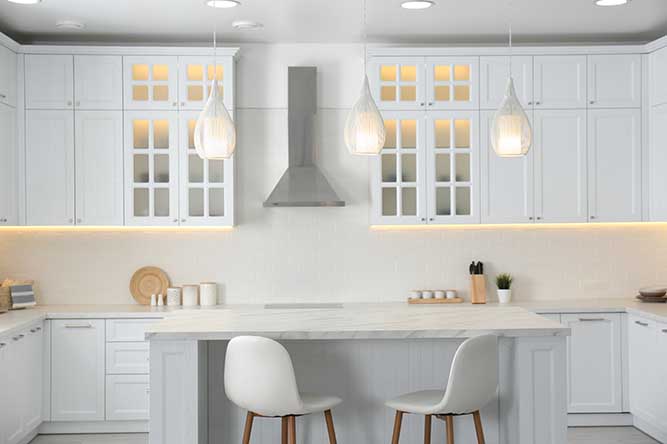 When it comes to kitchen cabinet styles, there are none more well-known than the Shaker cabinet. Originating in the 18th century, the Shaker cabinet takes its name from the Shaker religious community that developed the design. This self-sufficient community immigrated to American in the 1708s, and they were regarded for their minimalist lifestyles and skilled craftsmen.
Since then, Shaker-style cabinet doors have evolved and adapted to fit a wide variety of designs and aesthetics. One trend we are loving with shaker cabinets is opting for a two-tone paint job. A two-tone paint job in your kitchen can help a small space feel larger, or it can help a spacious kitchen feel grounded. Check out our article on the subject for more information on two-tone kitchen cabinets.
Shaker Cabinets: Perfect for Traditional and Transitional
As mentioned above, Shaker cabinets have been around for over 200 years. However, this does not mean that a Shaker kitchen is destined to be traditional in style. The minimalistic recessed center panel and edging have helped the Shaker cabinet elegantly adapt as trends change.
Bright, fresh paint colors have been trending in recent years, and when combined with the Shaker style, you can create stunning transitional spaces that feel updated but not ultra-modern. Alternatively, if you are shopping for someone who loves DIY projects, then you could order unfinished shaker cabinets so that they get choose how the doors are finished.
---
Finishing Up
And so, you can pick up your CabinetNow Gift Certificate today and give the gift of a beautiful shaker kitchen remodel. Alternatively, our gift certificates can be used for any product on our site and are available starting at a $100 value, so there is no need to feel limited to the Shaker style (even if it is our favorite).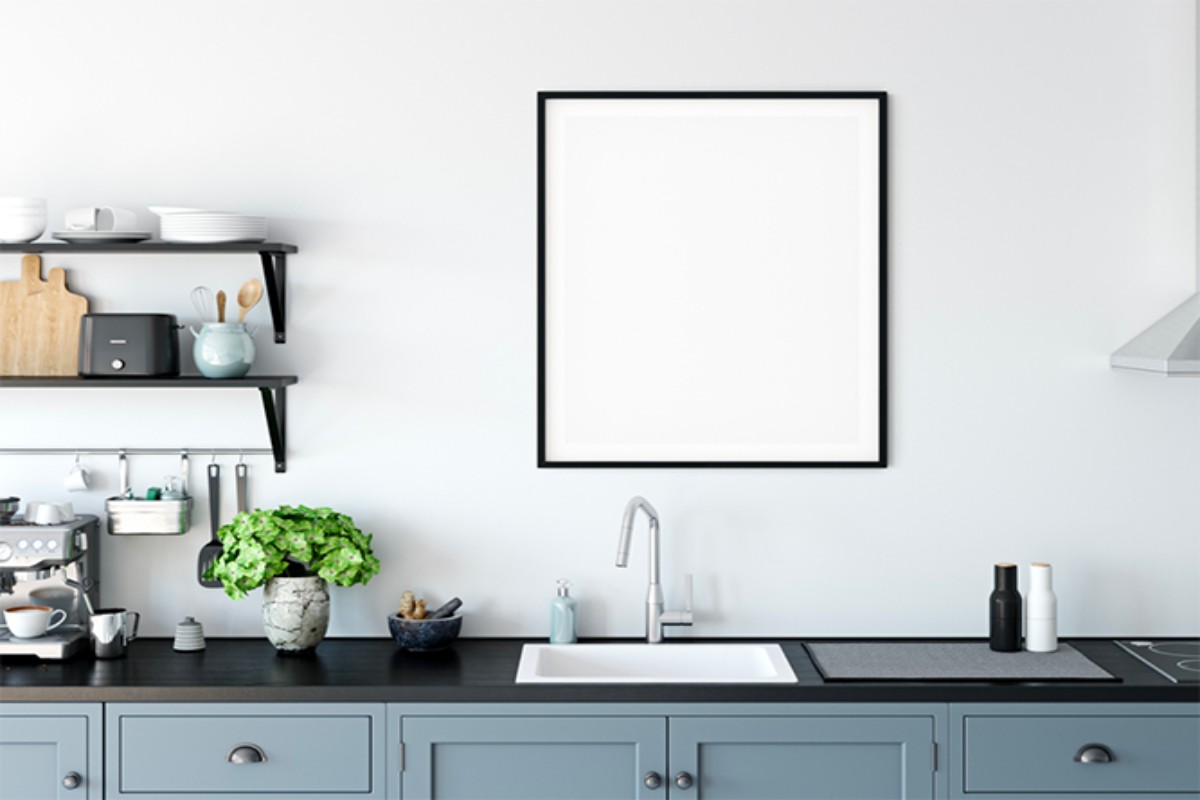 If you are ready to start ordering or if you need assistance, please feel free to call us at 1-855-669-5222 or send us an email at info@cabinetnow.com. Our team of cabinet experts is here to help with everything from measuring to ordering.